AU's Most Challenging Hiking Trails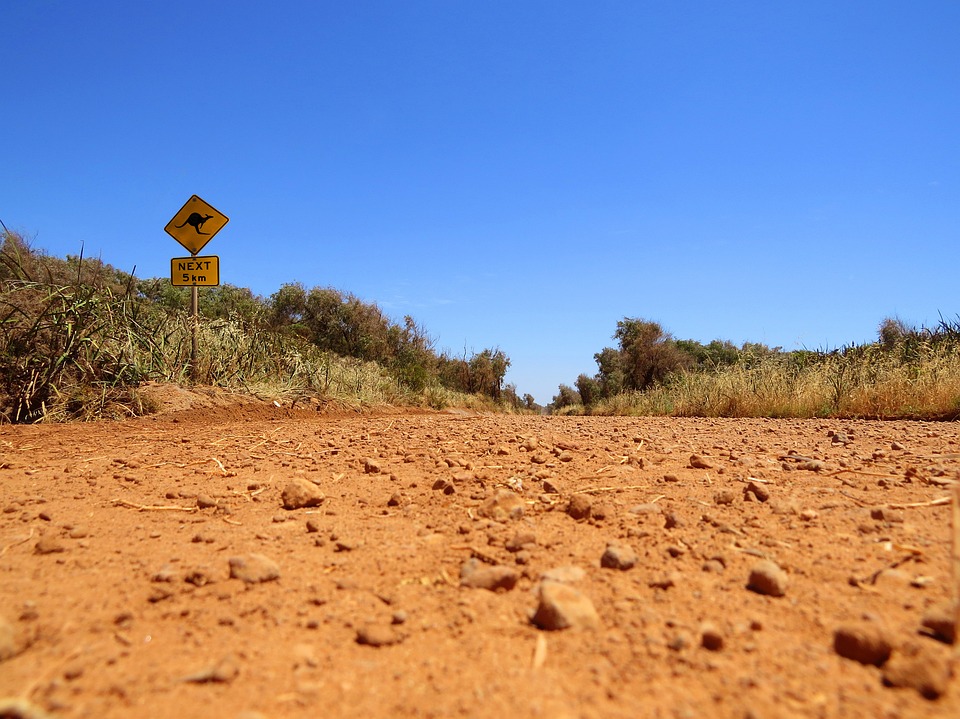 Australia is home to an array of stunning landscapes, from towering cliffs and cascading waterfalls to lush valleys and rugged coastlines. Thanks to the country's natural beauty, it is also home to hiking trails for novices and experienced adventurers alike. If you're a skilled hiker up for a challenge, you can discover plenty of hiking trails designed for your impressive skill level. You can find single-day challenges, as well as expansive treks that can take you weeks or even months to accomplish from start to finish. If you'll be calling a
campervan hire Australia
home for a few days or a few weeks, set aside some time for a hike that will test your limits, challenge your abilities, and expose you to scenery that you won't soon forget. Check out these challenging hikes throughout Australia to find one that fits in your itinerary.
1. Larapinta Trail
The Larapinta Trail, one of Australia's newer hiking trails located in the Northern Territory, is quickly becoming a popular option for experienced hikers. This trail runs 223 kilometres end to end and is divided into 12 sections. Alice Springs is the easiest access point, allowing you to begin your challenging multi-day hike that will take you through dry, mountainous, and rough terrain. The best time to visit the Larapinta Trail is May to August when temperatures are at their lowest. The region is prone to extreme climate swings, which means you'll have to be ever aware of changing weather conditions. The Larapinta Trail offers little shade, which means hours of sun exposure every day, along with very dry conditions. You can also face frigid temperatures during the winter, so weather is always a concern on this trail.
2. The Great Ocean Walk
The Great Ocean Walk sits on Victoria's southwestern coast. This trail follows the rugged coastline for 100 kilometres, from Apollo Bay to the Twelve Apostles. Along the way, you will encounter a variety of landscapes, some more challenging to navigate than others. Stroll along deserted beaches, traverse rocky seashore platforms, and hike underneath towering trees. You'll also catch a glimpse of amazing clifftop views during this hike. One important consideration when taking this walk is the tide schedule because you cannot navigate some parts of the walk when the tide is in.
3. Australian Alps Walking Track
The Australian Alps Walking Track is designed for experienced hikers and bushwalkers only. That's because this walking track weaves through rugged and remote alpine bush country in Victoria and New South Wales. This track spans an impressive 650 kilometres, so if you're planning on touring it from start to finish, it will take at least 50 days to complete. Along the way, you will trek through four national parks. You'll also encounter some of the highest peaks in the country. For a shorter journey, you can hop on and off of the track at many locations. Many hikers opt for shorter jaunts such as the Baw Baw Plateau, Bogong High Plains, and Jagungal Wilderness Area.
4. Overland Track
Located in Tasmania, the Overland Track is an internationally renowned hike that's suitable for experienced hikers. This track spans 73 kilometres and usually takes about six days to traverse. Hikers on the Overland Track need to be aware of quickly changing weather conditions and, as a result, must be well equipped to handle drastic shifts in weather. Every few hours, you'll be taking in different stunning scenery, ranging from cascading waterfalls and sparkling lakes to steep cliffs and lookouts. In the Cradle Mountain St. Clair National Park, you will climb some of the area's highest peaks. December to February are popular months for hiking the Overland Track, with moderate temperatures and flowers in full bloom.
5. National Pass
Australia's National Pass is built into the side of a cliff in the Blue Mountains National Park, so naturally, this hike is suitable for experienced adventurers only. The trek begins at Wentworth Falls Picnic Area, where you will start your hike with magnificent views at the Jamison Lookout. Then, take the steep Grand Stairway to continue your exploration. You'll then encounter the Valley of the Waters, which is home to cascading waterfalls, including Empress Falls. You can traverse National Pass in a day; it usually takes around 2 to 3 hours to enjoy, start to finish.
Australia's national parks and stunning scenery are ready for exploration. As a skilled hiker, you're ready to take on some of the most challenging hikes in the country, allowing you to test your skills and accomplish a trek that many others simply cannot. No matter where your campervan hire Australia takes you, you won't be too far from an advanced hike that's worth taking. So, pack your campervan with the right gear, check the weather conditions, and devise a trek that suits your preferences. A challenging hiking adventure in Australia is just a campervan journey away.