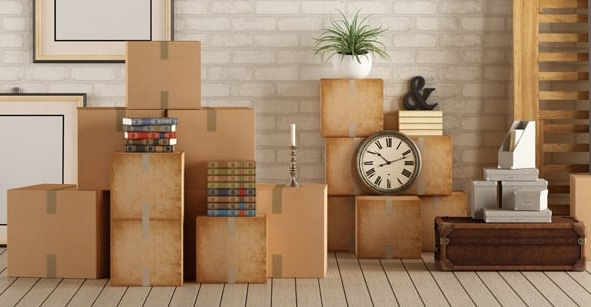 Moving locally can be a stressful process as there is a lot to organise and generally not much time to do it in. To save yourself from forgetting anything for your move, make sure you start planning early and use this handy checklist as a guide to ensure your next move runs smoothly and seamlessly.
Before your move
There is a lot to do before the big day if you want to be as prepared as possible. Getting organised early will help you stay on top of everything and will make moving day much easier for everyone, including your removalists if you aren't planning on moving by yourself.
Find a removalist to help you move your belongings.
Contact your service providers to change your address.
Decide which belongings you want to keep and which you don't.
Have a garage sale to get rid of unused items.
Organise to have your utilities reconnected at your new home.
Visit your new home to scope out the area.
Back up all your computer files.
If you live in a rental make sure you give notice that you intend to vacate.
During your move
By the time moving day arrives you might be very overwhelmed by the whole moving process. While hiring removalists will help you to stay organised on the day it's a good idea to be prepared so you don't forget anything.
Carry any valuable items and important documents with you.
Pack essential items in your car such as sanitary products, snacks, water, and spare clothes.
Give your removalists a tour of your home so they know what they're moving.
Make sure all your utilities have been disconnected and turned off.
Ensure your old home is secured before you leave.
Do a final sweep of your home to make sure you haven't left anything behind.
After your move
Once you've moved in there is still a lot to do before you can get your life back to normal. Depending on how much you had to move it may take a while to unpack everything, and working out where it all fits can be stressful. Take your time with this as there is no point causing yourself more stress.
Check that all your utilities are connected and you have internet access.
Assemble your beds first then move onto the kitchen and bathroom.
Check the condition of your goods before your removalists leave.
Unpack the most used items first and leave everything else until later.
Leave your fridge upright for at least 3 hours before turning it on again.
Pay any final bills for your old home.
Buy any new furniture that you need to fill your home.
Organise to have your old home cleaned for renting or selling.
Moving doesn't have to be stressful if you're prepared and ready for the big day. If you
hire removalists
to help you move then this will help to make your job easier. Keep this checklist handy for your next move and you're sure to have an easy, stress-free moving experience!