2019's Unforgettable Valentine's Day Ideas In Sydney
With New Year's Eve and Christmas not far behind us, Valentine's Day is sneaking up. Sure, there are the cynics who believe 14 February is just a day of corporate conspiracy, but many of us look forward to the special day of love. So, it is time to start thinking about how you want to impress and spoil that important person in your life. It goes without saying you have all the classic Valentine's gifts like chocolates, flowers and jewellery, but let's get a bit creative. Instead of a stuffed teddy bear holding an 'I love you' heart, why not give your Valentine an unforgettable date by kicking it up a notch with something fresh? Have a flick through some of these original ideas.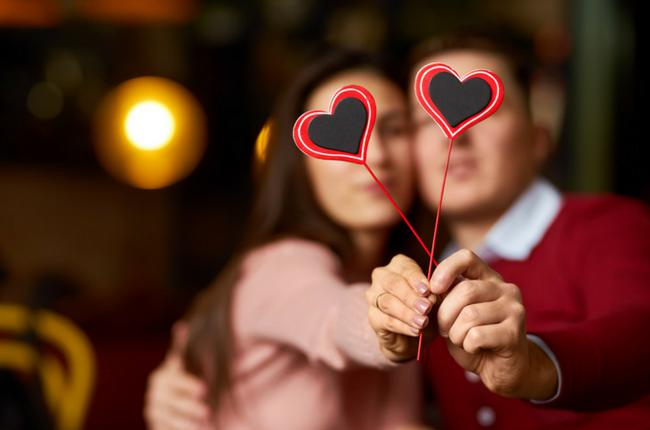 DIY Picnic
Why not impress your partner with a picnic basket of tasty treats? What's not to love about sitting and eating surrounded by a beautiful landscape like that of Garrison's Point, whispering sweet nothings into your loved one's ear, away from bustling crowds? Spoil your partner with their favourite cheeses, meats and a bottle of wine or bubbly. Just don't forget your picnic rug.
Night Under The Stars
How about a night under the stars with your Valentine? Centennial Park opens up for this special night while you watch the sun set over the city and say goodbye to the bats as they leave the park. Score points from your loved one with astronomer Dr Luke Barnes from Western Sydney University who will show you just how easy stargazing can be. Score even more points by packing your date's favourite food and wine in a hamper and take residence on the lawn's already prepared picnic rug.
Raunchy Romance With Tim McIntyre
For the adults amongst us, there is a line up of Australian actors – Tim McIntyre, Megan Alston and Steve Lynch - who will take you into the world of romance and erotica at Balmain Town Hall. Join these performers as they give you a night to remember with some of the raunchiest and most romantic stories you'll ever hear. Top it off with a glass of wine. Then you'll have a good excuse for those flushed cheeks.
Lunar New Year Film: A Simple Life
Don't want to say goodbye to the buzz of the Lunar New Year? Why not treat you and your date to a Cantonese film? Showing at Leichhardt Library, 'A Simple Life' features an altruistic maid who declares she wants to quit her job after suffering a stroke and move into an old people's home.
Dine With A Difference: Spanish Tapas
The Spanish know romance. So, why not treat your date to five courses of delicious Spanish tapas at Alegrias in Balmain? Feel yourself transported to Spain in Sydney's inner west and dare to be romanced at a candlelit table. Go so far as to surprise your date with Valentine's Day roses and score yourself some big bonus points.
Indoor Trampolining
If you and your partner are fitness fanatics, why not give indoor trampolining a go at Sky High Indoor Trampoline Park? Located in Bankstown, Sky High is decked out in state-of-the-art facilities suitable for all ages and skill levels. If trampolining doesn't take your fancy, give the Ninja Warrior Course or Rock Climbing your best shot.
Ferris Wheel At The Deck
Who says the kids have all the fun? The Deck at Milson's Point is hosting a special Valentine's event this year. Take in breathtaking views of Sydney while gnawing away at a three-course meal in your very own carriage.
It doesn't end there. Release your inner child and continue the fun and excitement of legendary Luna Park. Hop on vintage-style fairground rides and win your date a prize at an entertaining sideshow game.
Chinese Garden Of Friendship
You and your date will be in for a treat celebrating Valentine's Day at the Chinese Garden of Friendship. For one night only, you can dawdle hand-in-hand around the Chinese Garden while being entertained by Chinese artists from the Yangjiang Group. Grasshopper Eating House and Bar will take care of your culinary cravings while DJs will look after the musical side of things. Yangjiang Group will put on a show for you but beware, you may be invited to participate.
You will have the chance to sample different teas in the Tea Garden and even have your face painted.

So, with Valentine's Day once again glistening on the horizon, make sure you give your partner a date to remember, and kiss the monotonous set menu or take-away and 'The Notebook' goodbye.