Live life your own way LINGERIE | SLEEPWEAR | ACTIVE | MATERNITY | SWIMWEAR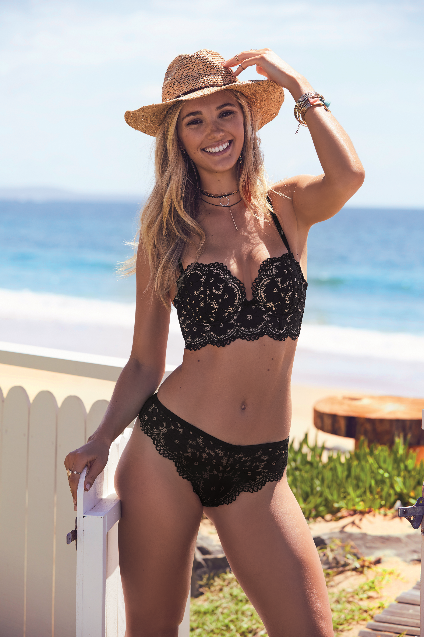 Whether you are starting the new year by kicking old habits, launching into a new adventure or just planning to enjoy each moment as it comes, Bras N Things has you supported so you can live life your own way.
January is the perfect time to re-evaluate how you want to feel and to refresh your look so whether you are looking for lingerie – fashion, bodysuits, playwear, basics, or full cup – to sleepwear, active, or maternity, Bras N Things has the perfect fit in a wide range of sizes, so you can wear it your way with style and comfort.
Bras N Things' New Year Live life your own way campaign launches on Monday, January 15 and features Aussie models Robyn Lawley and Brooke Hogan.
Both Robyn and Brooke embody Bras N Things' brand vision of empowering women to feel beautiful from the inside out and showcase the range of styles to suit every woman, every cup size and shape.
Key pieces this season include:
Lingerie – fashion, bodysuits, playwear, basics, full cup
Enjoy the latest trends and have fun with fashion with beautiful bodysuits and stunning lingerie that's 'worn to be seen'. Featured in this campaign is the 'Isabella' bodysuit with lace cup and body detail that is perfect to wear from day to night with shorts, jeans or a high waisted skirt. Available in multiple colour options– it's something to suit every mood and outfit.
For a fun summer look, go no further than 'Brodie' with its cotton look lace it's lingerie that can be worn as outerwear for day or night. The multiway push up bra can be worn strapless, crossover or over the shoulder.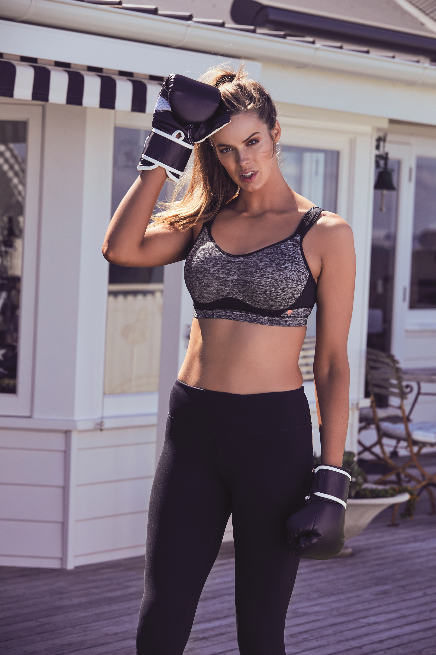 Treat yourself to some spice this summer with Bras N Things' playwear collections. The gorgeous 'Delilah' bra and Mini V set showcases the hottest fashion trends with under-bust cut out detailing, and delicate embroidery lace. A soft cup with underwire gives the perfect balance of comfort and support making it easy to wear from day to night. Like almost all styles in Bras N Things' playwear collections, the Mini V has an adjustable waist to easily fit most sizes and ensures maximum comfort. The 'Delilah' set is available in black and limited edition white.
Bras N Things are specialists in comfort and fit, so for everyday support look no further than the extensive full cup and basics bra ranges.
Best-selling 'Airo' is Bras N Things' lightest bra ever. Featuring lightweight spacer cups and cool feel fabric, 'Airo' is perfect for those warm summer days.      
Full cup options don't mean compromising on fashion or style. Bras N Things have a huge selection of beautifully crafted bras including the 'Valencia' featuring gorgeous plunging neckline and lace cups with a soft, comfortable frame for maximum support.
Sleepwear
Take time out to recharge and relax with beautiful satin sleepwear in fresh prints and this season's hottest colours. Featuring super soft satin and lace trim detail, 'Chicago' is one of Bras N Things' best-selling styles that has been refreshed in new season colours. Too good to just wear to bed, they're ideal for a quiet day unwinding at home.      
Active
Hit the gym, stretch out on your yoga mat or enjoy a walk with friends in Bras N Things' range of active bras. Created with spacer cups for breathability and comfort, padded straps and maximum support all wrapped in on trend marle fabric for a sporty crop look, Bras N Things' active bras will help you look great and stay on track as you work to achieve your goals in 2018.
Of the new campaign Bras N Things National Marketing Manager Natalie Chalmers said:
"This is an exciting campaign for us to kick off 2018 to not only celebrate our vision to empower every women to feel beautiful from the inside out but also showcase how our range of styles suit every woman, every cup size and shape.
"This is the first time Bras N Things have worked with Robyn Lawley but we were inspired by her healthy approach to life and her success in modelling both in Australia and overseas. She truly embodies our vision and we know our customers will love seeing her modelling our full cup range. Together with Brooke, who we have worked with before and know our customers adore. She has a huge social following and really embodies living life your own way."
Francesca Anderson, General Manager of Product, Bras N Things says now is the perfect time to splash out on new season must haves and refresh your lingerie drawer to kick of the new year in style.
"With the festive season behind us and summer in full swing, we've all got a bit more time on our hands to recharge and look at getting ready for the year ahead.
"Bras N Things have a huge range of styles and products that combine fashion and comfort all year round, but January is the perfect time try something new or stock up on your favourite pieces from our fashion lingerie, sleepwear, bodysuits, active, basics, maternity, swimwear or playwear.
"Our designers are always working on new and exciting collections for our customers, and right now we are working on our new season 2018 Blue Ruby swimwear range and there will be a limited edition release in-stores in June for customers travelling overseas for northern hemisphere summer and our main collection hitting stores and online in September.
"There is no better time than the New Year to seize the moment, treat yourself to some beautiful lingerie and get ready to live life your own way in 2018."   
All new season collections are available from Bras N Things stores Australia-wide and online.
About Bras N Things
For Bras N Things it's about her always. They are Australia's leading fashion lingerie retailer with more than 172 stores across Australia, New Zealand and South Africa. Bras N Things offers a wide range including lingerie, sleepwear, playwear, active, maternity, shapewear, solutions and swimwear that never compromises on style or comfort. Bras N Things' products are designed by women for women and they are continuously creating a wide range of styles to ensure that they have every woman covered no matter what she is looking for, sexy, playful, comfy, flirty or fun.
For a full list of stores or to shop online visit www.brasnthings.com.