A Guide to Maintaining Your Retro Sense of Style
Written by

News Feature Team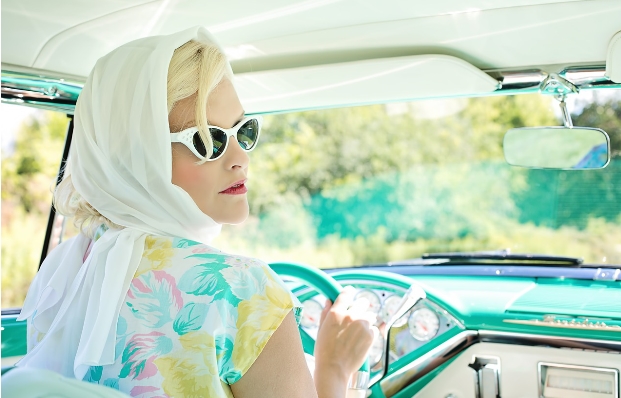 There is no denying that retro is making a major comeback in the fashion world. While these trends are mostly focused on the 80s and 90s, there are some fashionistas who are turning the clock back even further, borrowing styles from the 40s and 50s. While these earlier years were no doubt were filled with glamorous and elegant clothing, it can be a little difficult to recreate such fashions today. This is mostly because such efforts often tend to end up looking as though you are wearing a costume. Fortunately, however, this doesn't have to be your fate. Here are some of the tips you can use to bring some vintage beauty into the modern era:


Shop at the Right Stores
The key to being able to wear this fashion properly is knowing where to shop. You should focus on boutique clothing online for the best results. Here, you will be able to discover vintage cuts with a contemporary twist to them. Not to mention, you will also have a considerably larger selection to choose from. This will allow you to discover fashions that skirt the line between retro and fresh. Thus, this will ensure that you don't look like something out of a black and white move as you walk down the street.


Always Have a Touch of Contemporary
One of the reasons that your outfit can look like a costume getup is if you go overboard with the pieces. For instance, if you are wearing a mid-length pleated skirt, boxy blouse, and kitten heels, it may be a bit much. What you should try instead is to break up one of the pieces with a piece that you will find current fashion. You could consider adding some flair with custom printing on your fashion pieces. While you could keep the skirt, you can pair it with a crop top and heels. This way, you will be able to balance it all out so that you will be able to exude class but also not appear out of place.


Make a Statement with Accessories
It can be difficult to always wear retro fashion – for example, if you are at work. This doesn't mean that you have to give up on your love for all things vintage, however. You can just find some creative ways to express your style. The best way to do this is with jewellery and accessories. Necklaces, earrings, brooches, and bags will all work to add something to your outfit, without going overboard. Scarves are also a great option, if you can get away with it.


Work on Your Hair and Makeup
Once again, it is all about creating a balance. After all, a flared dress paired with major cat eyeliner can be a little over the top during the daytime. So, you can add something special to a simple pair of jeans and a t-shirt by donning a bold cat-eye. Also, don't forget your vintage, Veronica Lake-esque waves when heading out to your next cocktail party. Last but not least, a bold red lipstick is never going out of style and really does work with most ensembles.
These are the ways that you can maintain your retro fashion sense of style in your day to day life. It is all about creating a balance between the pieces so that you always look as though you are on the cutting edge of fashion.