Written by News Feature Team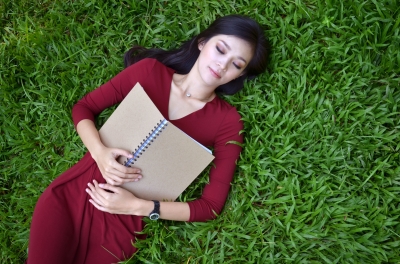 There is something to be said about the Minogue sisters and Kate Middleton. They are strong, confident, beautiful women who have made quite a name for themselves in the world. They are photographed wherever they are and there's a few things they need to be aware of, mainly their appearance. One bad photo and the whole world knows about it. They are obviously in tip top shape and ooze great health. Their skin shines and they know it because they all share an amazing secret. Before we get to that secret let's get to know these fabulous women!


Kylie


Kylie Minogue is a huge star. She has been hugely popular going back to the 80's when she starred on 'Neighbors' and even married Jason Donovan's character on the popular show. She rose to fame quickly as a singer as everyone was doing the 'Locomotion'. Her album 'Fever' back in 2001 produced hits like "Can't Get You Out Of My Head" which was one of the most successful pop hits of the 2000s. has dated such eligible men as Olivier Martinez. She's also a survivor of breast cancer and is a solid champion in all that she does. She's also very beautiful and if beautiful skin is what you desire, check out what is working for others by accessing review sites. These will help you better understand what are the best options for great skin.


Dannii


Dannii Minogue is a gorgeous brunette and the younger sister of Kylie Minogue. Dannii rose to fame in the early 80's showcasing her acting talents in the show 'Young Talent Time' as well as the soap opera 'Home and Away'. After this she began a career as a pop singer in the early 90's. She is also known for her acting skills and has appeared in theater. Although not as famous as her older sister Kylie, people have always been aware of her presence and her beautiful looks.


Kate


Kate Middleton, of course, is a name everyone knows. Wife of Prince William, everybody watched with awe and glee at the wedding of the century when she walked down the aisle in her beautiful white gown. A few children later, she and Prince William share a solid marriage. She is always photographed looking poised and flawless with porcelain skin and perfect, classy outfits.
So, what do Kate Middleton and the Minogue sisters share in common? It's a 'buzzingly' good secret that not many people know. It's called 'Heaven Bee Venom' face mask. It is a face mask containing bee-sting venom, that has a botox effect created by beauty therapist Deborah Mitchell. It was given to Kate Middleton by Prince Charles' wife Camilla soon after her engagement. Camilla later encouraged her to get a facial with Deborah Mitchell herself which she did a few days before the wedding. You see, Deborah works with natural ingredients and if using natural ingredients to stay beautiful and healthy is what you enjoy, then check out a great company called Research Verified and find out more about them by reading Research Verified reviews - they pave the way to amazing health in an absolutely natural way!
She also treated Kylie Minogue who visited her at her Hale Clinic ten years prior and apparently Dannii came to her just before she was made into a judge on the very popular show - 'The X Factor' back in 2007.
Deborah's salon is called Heaven. It is a small salon in the Shropshire market town of Shifnal, and also treats clients from a room at London's Hale Clinic. The amazing bee-venom mask that she shares with her clients is made from her own skincare line. She uses natural ingredients and also has salons in China, Japan and Taiwan as well as New York. Her celebrity clientele also include the ever-so-fabulous Victoria Beckham and Gwyneth Paltrow.
In order to book a treatment you need to go to her website and fill in a form and you will be contacted.
All of us want beautiful glowing skin and most of us will do anything to get it. This is the beauty 'buzz' that all of us need to know about. It may set us back a few hundred dollars but at the end of the day it is our beautiful skin we will be staring at when we wake up in the morning and the more beautiful it looks, the more confident and beautiful we will feel!