Top Five Reasons To Visit Australia
Written by

News Feature Team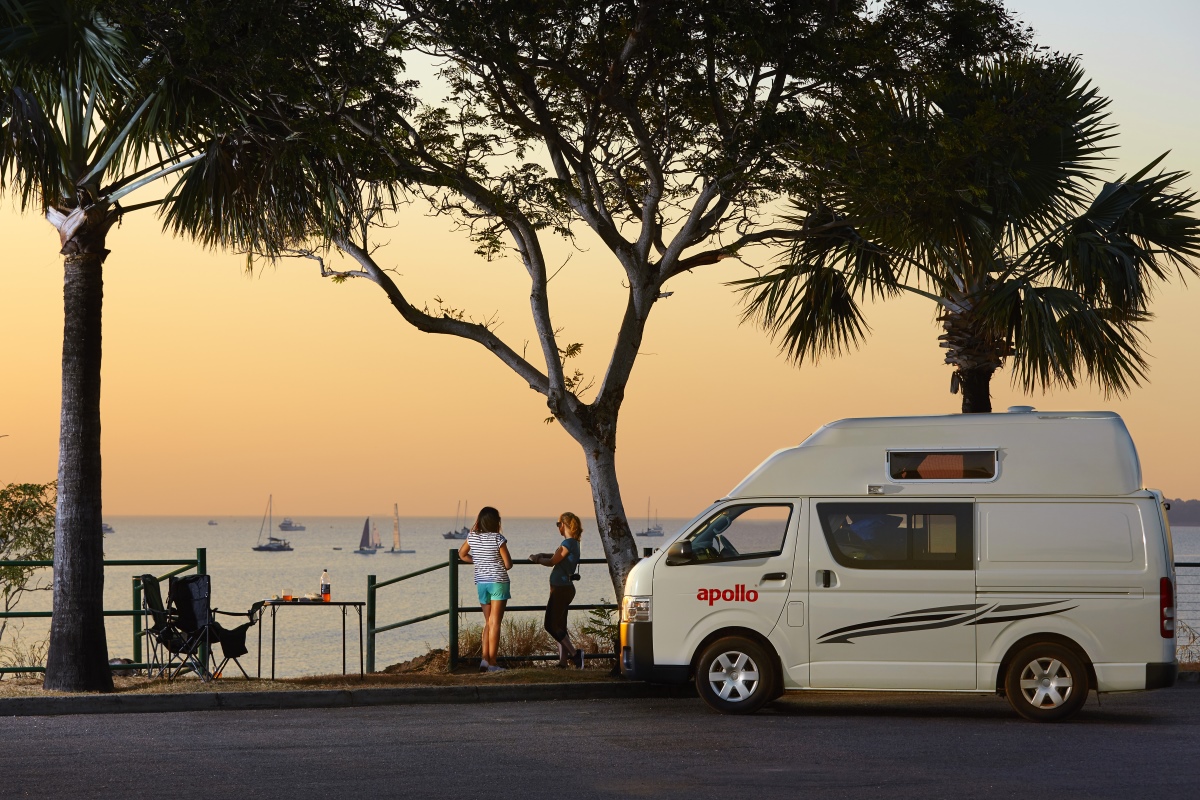 If you have never considered taking a road trip in Australia, you will definitely want to think again. There are many reasons Australia is considered one of the world's top destinations for road travel, from its amazing stretches of coastline to its glistening urban cities to its abundant wildlife and diverse nature settings. There are many different regions in Australia, including the vast western region and the legendary Gold Coast, which is why for many travelers just one road trip in this country is not enough. If you were wondering that the top reasons are to load up a c HYPERLINK "http://www.apollocamper.com/"amper van hire and it the road in Australia, then check out the five top reasons below.
Activities Galore
If outdoor activities are your thing, then Australia has a diverse and abundant range of opportunities that truly makes it one of the top spots of outdoor enthusiasts in the world. If you enjoy climbing, there are plenty of ranges crisscrossing the island that make for some of the best climbing anywhere. If you enjoy skiing, Australia has you covered year round. There are many top surf spots along the shores if wave riding is your thing, not to mention all the kayaking, hiking, and mountain biking opportunities to be had. The diverse terrains across Australia offer everything from rainforests to arid deserts to long stretches of wild beach, making for a terrific cross section of outdoor activities.
Urban Hotspots
Australia isn't all outback and country. There are a number of large metropolises across the island that offer an abundance of nightlife, dining, and shopping opportunities. From the beautiful Melbourne and Sydney to laid back Canberra and Broome, the cities and towns of Australia provide a nice break from the countryside and the opportunity to experience a good night out and some fun times exploring the neighborhoods.
Laid Back And Friendly
Australians are known to be a genial, friendly group. You won't come across too much territorialism here or experience stand-offish behavior. In locals such as Broome and some of the funky surfer hamlets along the Gold Coast, you will be amazed at the laid back atmosphere and the friendliness of the locals. This is one of the main things that has made Australia a favorite of backpackers and road trippers over the past several decades.
Wildlife
The sheer amount of diverse wildlife active from coast to coast in Australia is mind boggling. Along the coasts you have many types of colorful native fish, not to mention whale sharks and stingrays. In the interior you have kangaroos, dingos, and a large selection of rare mammals. Bird watchers are in heaven in Australia, with different regions attracting some of the rarest and most revered birds in the world. Anyone who has seen a nature program on Australia will tell you that the wildlife here is absolutely not to be missed.
Camping
Australia is known to be motorhome friendly, offering an abundance of camping opportunities in nearly every region. From official parks featuring hookups and amenities to free camping areas where you can set up on your own, the sheer amount of opportunities to be had make traveling a true joy. This is what has kept road trippers, backpackers, and travelers of all stripes coming back to Australia for over 30 years. No matter which area you may be traveling in, there will be no shortage of places to set up camp for the night.
With its wondrous scenery, abundance of wildlife and outdoor activities, and exciting towns and cities along the road, Australia is truly a dream road trip destination.