5 Things That Every Lady Should Know About Her Car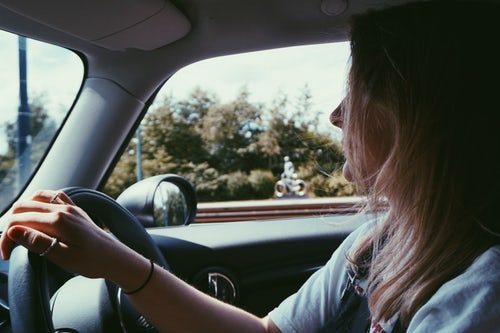 Being a woman has nothing to do with whether you know a thing or two about cars. Of course, it's perfectly fine that you're not interested in detailed car mechanics as much as it is if you are. But, in general, there are a couple of things that you should definitely know how to deal with, regardless of your gender, as a driver. This can make a huge difference, especially if you tend to use your car as your main means of transportation often.


You should be able to check the oil
Checking the oil is one of the simplest things that you can do, but it is still one of the most important rules for a car owner. Essentially, if the oil levels are running low, you may damage your vehicle and even worse - you may put yourself in danger when on the road. Low oil levels put your car engine at risk of getting completely fried. Checking the oil and topping it up if necessary is easy yet paramount. It doesn't matter whether you're just going for a short drive to your local supermarket or planning to go on one of the most popular Australian road trips.


Know your warning lights
Cars are made to ensure as much safety as possible these days. Therefore, make sure that you actually learn what every single warning light means in your vehicle. Of course, you should never ignore a blinking light in your car, but it would be much better to instantly know what the issue is so that you can call for appropriate services or deal with it yourself. With these lights to warn you, you can avoid potential expensive repairs at a later date.


Change the tyre on your own
Now, this may seem like a task that women wouldn't really enjoy doing as changing a tyre can be a challenging and difficult process. However, if you have all the necessary tools in your trunk, you really won't need to use too much strength or dirty your clothes. Therefore, make it a point to always have a jack, spare tyre and warning reflector with you when you drive. Just imagine finding yourself stranded in the middle of long Aussie desert roads without knowing how to change a tyre even though the process is relatively quick. With the possibility to get durable and affordable tyres in Blacktown, you really have no excuse for having no spare either.


Fix the chips to avoid bigger issues
Chips and cracks happen more often than you might think, especially when the windscreen and headlights are concerned. This may not bother you at all at first, but it's important to remember that these chips and cracks can easily turn into much greater damage that can consequently cost you a lot of money. And, all along this was a fix that you could have done yourself from the start! If you're still far from the garage, you can use a great lady trick that can save the day on numerous occasions – nail polish. Just paint over the chip so that it doesn't get any larger before you can properly deal with it.


Master the rules
In the end, there's nothing worse and more dangerous than a careless driver who ignores the road rules and develops bad habits while driving. The necessary learning materials are always readily available online so that you can refresh your memory whenever you find it necessary. Don't hesitate to improve your road skills as this will automatically minimize the risk of accidents and other unpleasant situations that can happen with your car.
As mentioned, boosting your knowledge about cars even more than this is up to you. The fact that you're a woman shouldn't matter. But what does matter is that you're a responsible driver who knows the mechanical basics so that you don't have to wait and rely on others for the simplest of issues.