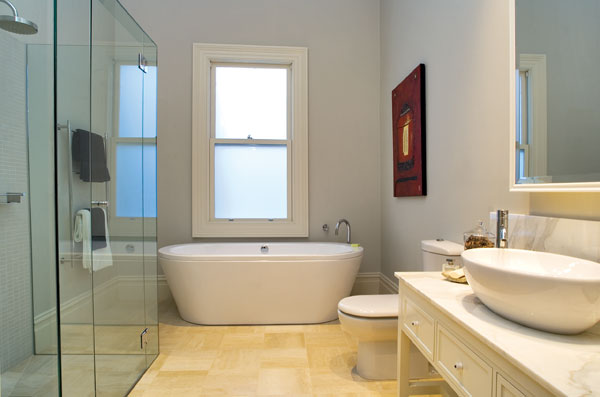 Are you a Bargain Hunter? Where The Cheapest Tradies for 2018
It's peak renovation season in Australia with 31% of home improvement jobs posted over February, March and April. With the average hourly rates charged by tradies across Australia up 10% since last financial year, find-a-tradie site ServiceSeeking.com.au has released a list of the top 10 cheapest renovation categories in the country to help out those hunting for a bargain.
Victoria is the cheapest state to procure tradie services in 2018, with average hourly rates 10% below the national average.  Painters in Victoria ($39.79/hr) win first place as the most affordable tradesperson per hour, followed by plasterers ($46.83/hr). 
For those looking to redesign their backyard, ServiceSeeking.com.au data shows a 14% decrease in hourly rates charged by landscapers across Australia in the last financial year. Queensland and Western Australian Landscapers have shouldered the biggest cuts with a decrease of 30% in charge out rates per hour. Conversely, landscapers in New South Wales saw a 36% increase in hourly rates, reaching first place as the best paid tradie in the country at $95.91/hr.
So who are the cheapest tradies and where can you find them? 
Biggest percentage difference to the National Average:
Tilers in VIC are 25.96% below the national average at $50.72/hr

Painters in VIC are 23% below the national average at $39.79/hr

Carpenters in WA are 20.42% below the national average at $54.56/hr

Carpenters in VIC are 18/08% below the national average at $56.17/hr
Biggest Year-on-Year percentage decrease:
Landscapers in QLD dropped by 30% since 2017

Landscapers in WA dropped by 29.5% since 2017

Landscapers in VIC dropped by 11.4% since 2017
Bargain Hunters FY18Q2

Industry

Location

Hourly rate FY18-Q2

Hourly rate FY17-Q2

Year-on-Year percentage change (%)

1. Painter

VIC

$39.79

$41.03

-3%

2. Plasterer

VIC

$46.83

$47.73

-1.8%

3. Landscaper

VIC

$50.35

$56.80

-11.4%

4. Tiler

VIC

$50.72

$54.16

-6.4%

5. Painter

WA

$52.38

$41.38

26.6%

6. Landscaper

WA

$53.90

$76.45

-29.5%

7. Plasterer

NSW

$54.22

$53.10

2.2%

8. Landscaper

QLD

$54.47

$77.77

-30%

9. Carpenter

WA

$54.56

$56.75

-3.9%

10. Plasterer

WA

$54.96

$49.25

11.6%
Hourly rates are "gross" rates and aside from including the cost of labour, also cover the cost of running the business including tools, work vehicles, insurance and superannuation.
The prices were derived by comparing a sample of 52,000 quotes submitted during the FY18 Q2 through ServiceSeeking.com.au.
To view price changes across eight popular renovation services around the country, including major capital cities, see  www.serviceseeking.com.au/renovations