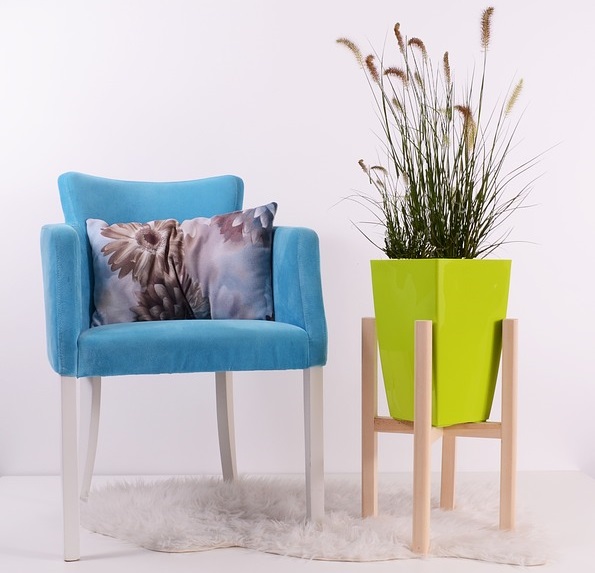 It would be easy to conclude that different people like different things, but sometimes a single person may like many different things too. You might be in love with antique furniture but, at the same time, a modern piece may catch your attention too. This doesn't mean that you have to change the way you have decorated your home, you just need to find a way to mix these styles so that it looks like your home was decorated by a professional.
Pick a theme
Picking a theme is one of the best ways to decorate your home and to mix different pieces. You don't necessarily have to fill your home with cat-inspired décor nor should you have a single color in your rooms, but to have a theme you can follow is useful for decorating. You can always decide to decorate in coastal style or to make your place look like a nice little cabin in the woods. When you have a dominant theme, you can find the pieces you like and make them work together when you consider the bigger picture they're creating.
Balance is the key
In order to get a balanced and serene space, you need to think about which style you would like to be the more dominant one. This is important because it is virtually impossible to have both styles equally represented in a space. Think about whether you'd like a modern room with several rustic pieces, or perhaps a rustic room which still has a modern touch, and decorate accordingly. Perhaps you'd like your furniture to be in harmony, but if you don't mind it being in contrast, it will make the decorating process much easier.
Pay attention to the wood
When you have several pieces of furniture that all are of different style, you might still fit them in beautifully if the material they are made of matches. This is especially important for wooden pieces: chairs, armchairs, coffee tables, and drawer cabinets. As long as your pieces are made from the same wood or otherwise stained the same shade, they will look good together even if some are contemporary and others so-called shabby chic. This is also good to keep in mind when you're buying new pieces too.
Upcycle and reinvent
Sometimes, you already have everything you could possibly want in your home (or hidden in your garage and/or attic). Bring in a vintage piece in your modern home simply by upcycling or updating it. Refurbishing old pieces to their original condition is easy and expected, but if you decide to paint it something bright and use a trendy patterned fabric instead, you will get a lovely antique piece which will blend into any contemporary room in no time. Paint old photo frames bright pink and cover them with glitter and place funky new handles on your cabinets – you will love the results.
True opposites that work well together
Once you decide to deliberately cross design lines (which aren't too strict anyway, come to think of it), you can do it by mixing pieces that are true opposites: a sleek, modern lamp placed on an antique chest made of carved wood, pretty printed slipper chairs placed on fluffy floor rugs, and a vintage china cabinet standing next to a big TV are just some of the ways you can brighten up your space and mix and match the pieces you already own.
The idea that a single space should be decorated in one style alone is obsolete. The point of having your own space is to decorate it any way you like, even if that means mixing modern with traditional. As long as you manage to find the balance and express yourself at the same time, you're good to go.