What drives the growth of online betting in 2020?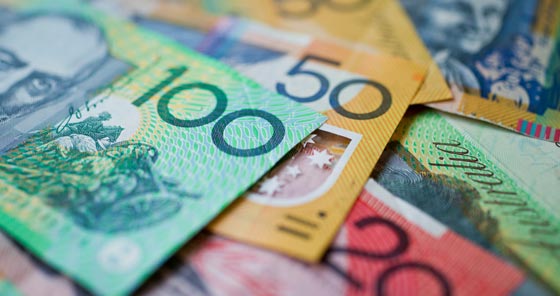 Although sports betting had been widely legal in many parts of the globe, it was only recently, on May 14th, 2018, that the U.S legalized sports betting across various states. Since this landmark ruling, more than 11 states have legalized sports betting including New Jersey, Nevada, and New York. Several more states still have pending legislation. As such, the future of online betting in America has never shined brighter.
Online betting has helped to make an already thriving industry more productive. Thanks to online betting, it is no longer necessary to travel to brick and mortar casinos; individuals simply gamble in the comfort of the homes. And for those that prefer to gamble on the move, mobile betting is now more accessible than ever.
So what is helping to drive this continued growth in the gambling industry? Here are some factors that are helping sports betting grow in 2020:
Mobile play has helped online betting grow considerably
Mobile gambling was not even a blip on the radar 20 years ag0. Today, it is all anyone in betting circles can talk about, and it is easy to see why. Gamblers spending time on mobile casino games has increased significantly over the last few years, and the trend is scheduled to continue as technology keeps advancing and as gambling becomes more accessible than ever before.
The growth of mobile gaming can be linked to the increased popularity of social gaming. Gamblers have found online gambling to be more interactive, which has caused many to develop an affinity for it. As a result, casino providers have been capitalizing on this mounting awareness by growing their services to offer consumers real money casino games through various free and paid social gaming apps.
Because mobile devices have changed the gambling industry at a much more accelerated rate than casino developers anticipated, there has been a continued need to develop new tech that offers gamblers a seamless experience. Investments are paying off, as casinos will now be able to reach an even higher number of mobile gamblers.
Virtual reality slots are now a thing
Every time gamblers feel as though the industry has reached its peak in regards to innovations, casino developers introduce something new to prove them wrong once again. A few years ago, lovers of slots only had land-based options to choose from. However, with the advent of virtual reality slots, things are looking quite different. 
Well-known software developers have recognized the potential that virtual reality has and they have therefore commenced on developing slot applications that can be utilized easily with virtual reality headsets in the market. Virtual reality slots have all the same features as the slots in a land-based casino that you are used to, but the experience is a lot more immersive.
For instance, players can adjust their coin value, and they can pick the number of coins they want to bet per active pay line as though they were in an actual brick and mortar casino. When you land on a winning combo, the symbols literally explode before your eyes and the coins that you have earned begin dropping all over you. This gives you an experience as though you are actually standing before a slot machine owing to the 1st person perspective offered by virtual reality. 
Facial, voice and gesture recognition 
In 2020, gesture recognition is anticipated to grow, which will further drive the growth of online betting. Envision yourself spinning the roulette wheel, manually pulling levers of slot machines or gesturing whether you would like to fold or bet at a virtual poker table. These are just some of the ways that facial, gesture and voice recognition is being used for online gambling. 
With such technology, players can even generate custom avatars that feature the gambler's own facial expressions. As technology continues to progress, it is expected that this technology will continue to infiltrate the gambling industry to offer users a more gripping and enthralling gambling experience.
Relaxed gambling legislation and sports betting
Before the US relaxed its Wire Act, which essentially banned all forms of internet gambling in the country, the growth of online betting was slow. Gambling laws such as the Wire Act were not only outdated, but they were also ill-equipped to handle social and technological changes, which have always been imminent in today's contemporary society.
Thanks to relaxed gambling legislation, online betting and sports gambling, in particular, are slated to keep growing. Although some states continue to show reluctance to legalizing online betting, it continues to grow anyway.
"According to Kate Huber, chief editor at NJGamblingFun, '' online betting was bound to become bigger as more time passed. People simply could not ignore it especially with the proliferation of online sports betting in many parts of the world. If you find yourself in a bar and folks are staring down at their phones, understand that they are not just being rude. It is more likely that they are making money or at least trying to, with online betting.''
Cryptocurrencies and blockchain
Cryptocurrencies have become the norm today rather than the exception. As online gambling platforms continue to become popular with consumers, they have seen the need to accept Cryptocurrencies as viable payment options. From making deposits and withdrawals to gameplay, digital currencies such as Bitcoin will continue to ensure the growth of online betting in 2020.
Although traditional forms of payment will remain a core part of online gambling, it is expected that Cryptocurrencies will slowly replace these old systems of payment with time. A lot of modern gamblers prefer these digital payment systems because they allow a degree of anonymity, something that older systems simply do not offer.
Final Thoughts
Online betting is the next big thing, and it will continue to get bigger as technology keeps on improving. Since the advent of online betting, the industry has grown in not only size but revenue and popularity as well. Today, online betting represents a significant share of all revenue gained from gambling.
As more gamblers become comfortable with the idea of online betting in 2020, it is expected that more gaming options will become available. It will be interesting to see how the industry will change over the next coming years. As such, we continue to watch, wait and of course, gamble as these sweeping changes continue to take effect.