How Players Can Self-Exclude From Gambling
Written by

NewsServices.com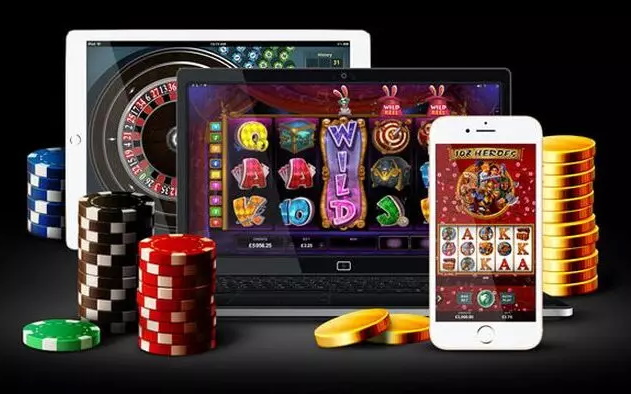 Online gambling is inarguably one of the most famous hobbies for gambling enthusiasts around the globe. While in the past people had to visit physical or land-based casinos to play their favorite game, they can now access their favorite casino websites over the internet on any internet-enabled device, including a PC, laptop, or smartphone. This convenience is one of the biggest reasons behind the rise in popularity of online gambling over the past decade.
While the ease of accessibility is certainly one of the most desirable features of online gambling, it is also a cause of concern due to the concurrent rise in problem gambling and addictive behavior. Gambling addiction is a serious issue that has plagued the world of gambling for centuries, and with the advent of online gambling, this problem has only become bigger. Thankfully, players have an equally convenient way to self-exclude themselves from gambling if they sense any problematic patterns in their gambling behavior.
Casino Website Self-Exclusion Options
All Australian casinos offer self-exclusion options for players who want to take a break from online gambling. These options usually comprise distinct sections of online casino websites. Once players log in to the website using their credentials, for example, Woo Casino login, they can fill out the self-exclusion form, which prevents them from accessing the casino games and opening new accounts for the specified period. If a player wishes to return to gambling after the self-exclusion period, he/she has to submit a formal request with the necessary documents to lift the limitation.
Self-Exclusion Services
Besides self-exclusion options on individual casino websites, players can also take advantage of several self-exclusion services to avoid gambling. These services include renowned industry names like Gamstop, Gamban, Gamblock, Betfilter, and more.
Self-exclusion services like Gamstop allow players to exclude themselves from all licensed casinos that fall under the jurisdiction of a particular gambling commission. For instance, players who wish to exclude themselves from all UK-based casinos can register on Gamstop, and this single registration serves to ban their access to all casinos registered with the United Kingdom Gambling Commission (UKGC) for a specific period.
Software Tools
Alternatively, players can use various software tools like content blockers and internet activity monitors to limit their access to online casinos.
Content Blockers
Content blocking tools come built into most modern PC and smartphone browsers. Once you specify the type of content you want to block access to, you can rest assured that your device will not let you gain access to it unless you voluntarily lift the restriction. Content blockers can also be downloaded as add-ons or extensions for your PC or laptop browser or app for your Android or iOS smartphone.
Internet Activity Monitors
Internet Activity Monitors are pieces of software that typically allow parents to keep a watchful eye on the browsing habits of their underage kids. However, these monitors can also be used by problem gamblers to block their access to gambling sites.