Written by www.ausport.gov.au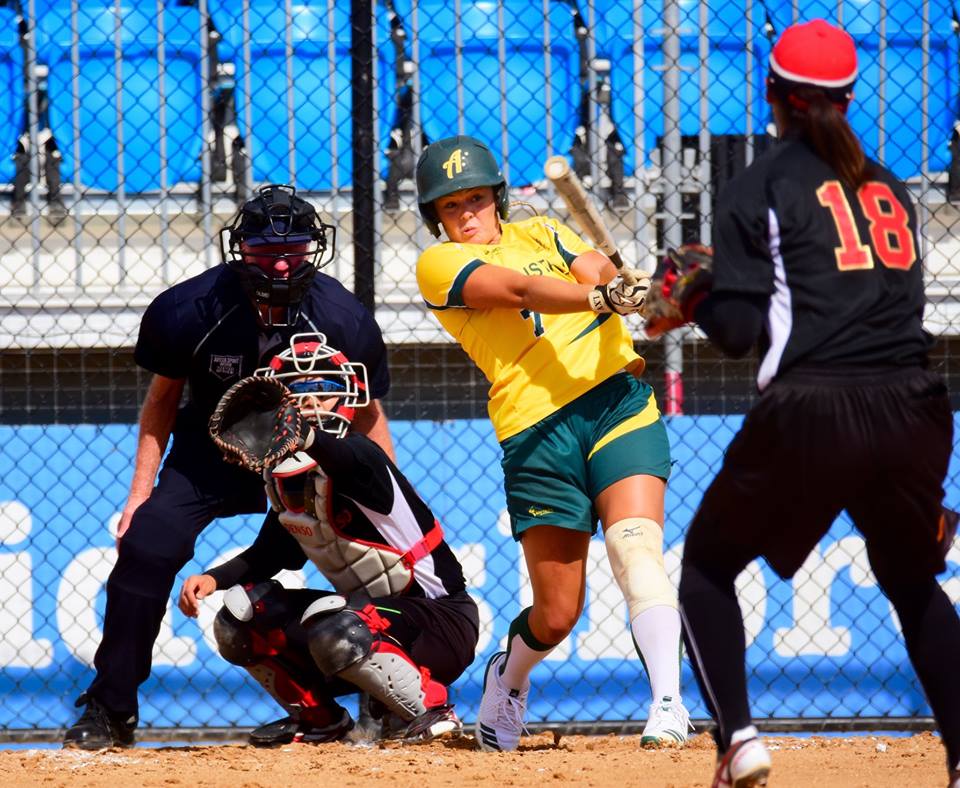 Australia's women's softball team, the Aussie Spirit, will become semi-professional this year and base a squad in the United States as part of a plan to launch their Olympic comeback at the Tokyo 2020 Games.
Boosted by AIS funding targeting the 2020 Tokyo Olympics, Softball Australia will supercharge its bid for Olympic qualification by relocating the Aussie Spirit squad to the US for three months to compete in the National Pro Fastpitch, widely regarded as one of the best competitions in the world.
The Aussie Spirit has a proud Olympic history, having claimed four consecutive Olympic medals before the sport was excluded from the Olympic program after the 2008 Beijing Games.
Softball returns to Olympic competition in Tokyo 2020 and Softball Australia CEO Chet Gray said the bold plan was about giving Australia's female softballers the very best chance to compete and succeed at the highest level.
"This is a game-changer for Australian women's softball," Gray said. "The Aussie Spirit has a proven Olympic record and we've been waiting a long time for the chance to compete at the Games again, so we're going to come out swinging and give this Olympic shot everything we've got.
"This plan exposes our players to consistent international standard training and competition that we realistically couldn't achieve here in Australia. The squad of up to 20 players will train and compete together over a 50-game schedule in three months against some of the best players in the world. It will be an intensive training environment from May to July before the 2018 World Championship in August, which may also double as an Olympic qualifier.
"I thank the AIS and the Australian Government for their support, for believing in Softball Australia and investing in our players."
The Australian Government announced a $10 million boost in high performance sport funding in late 2017 as part of a targeted drive towards the 2020 Tokyo Olympic and Paralympic Games. The funding, managed by the AIS, is being injected across 18 Olympic and Paralympic sporting disciplines, supporting hundreds of athletes.
AIS Director Peter Conde said the funding would be invested in areas of coaching, training environments, sport science, and competition. "Softball Australia has identified a unique opportunity which ticks all of those boxes for supporting a high performance sporting environment," Conde said.
"It is also a wonderful opportunity to continue the momentum and progress of Australian women's sport. The targeted $10 million in funding for Tokyo will also benefit Australian women's teams in Rugby Sevens, Football and Water Polo."
The Aussie Spirit players will be based at Missouri Western University and play "home" games at various stadiums in Missouri and surrounding states.
Aussie Spirit Head Coach Fabian Barlow is excited for the experience it will offer players.
"It's a great opportunity for the players and for our program for 2018 and in the longer term," Barlow said.
"It gives us some high-level competition and training in a professional environment, which will help us prepare for the World Championship. The standard of play is very high, with some of the best players in the world competing, so we couldn't ask for a better preparation."
In another boost for the Aussie Spirit, Softball Australia will host the 2018 Asia Pacific Cup at Blacktown International Sportspark, Sydney, from February 1-4. The tournament will include six of the world's top-12 ranked nation's including world No.1 team Japan.