Hidd Town in Bahrain: a historic location and a futuristic investment hub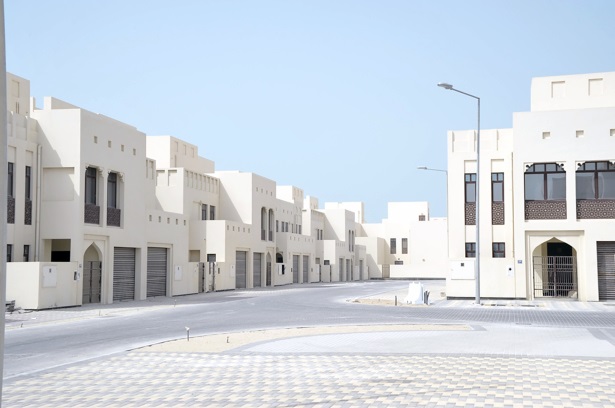 Considered to be one of the most ancient areas of the Kingdom of Bahrain, Hidd Town is a sand spit located in the southeastern corner of Muharraq Island northern of the island kingdom.
Spanning 15 square kilometers, the town houses more than 14,500 thousand people in buildings that vary from ancient houses whose architecture reflects its history and culture to luxurious towers.
The town is considered to be a potential location for a vital trade hub not only in Bahrain but in all of the Gulf Cooperation Council region. This is due to many projects that have been launched in the recent years to further develop the area, in addition to the land reclamation plan executed by the government which was the main reason behind expanding the town's area to be 15 square kilometers.
However, the most prominent projects Hidd Town is known for housing might be Khalifa bin Salman port and Hidd Industrial Area; the latter is the biggest industrial area in the Bahraini kingdom so far and it houses the water distillation plant that is responsible for providing 75% of the fresh water needs of the citizens of Bahrain. In addition to that, Hidd Industrial Area comprises a large power plant and a dry dock for building and repairing ships.
All of this has had a positive impact on the investments in Hidd Town, especially in its local property market which has witnessed significant growth lately through many launched residential projects. Currently, the average price for purchasing a furnished two-bedroom apartment in Hidd ranges between 58,000 and 60,000 BHD. On the other hand, land plots in Hidd have an average price of 300,000 BHD.
One outstanding example of the area's property market growth is Hidd Heights, a 13-storey residential tower that is currently being developed by Bin Faqeeh, the leading Bahrain-based real estate developer.
Situated near Prince Khalifa Park near Khalifa bin Salman Causeway with a location that overlooks the sea, Hidd Heights spans more than 27,000 square meters of space which comprise 189 residential units that vary between studio apartments, one-bedroom apartments, and two-bedroom apartments.
In addition to the apartments, the tower features multiple high-end amenities including a lobby in the that offers a mesmerizing view of the sea, a swimming pool, a nursery, separated gyms for men and women, a private cinema, as well as two retail shops in the ground floor.
The tower is considered a lucrative investment due to its strategic location which grants its residents a quick access to both Hidd's coast, the highway, and Khalifa bin Salman Causeway. Not to mention its proximity to such vital destinations such as Bahrain International Airport (5 minutes away) and the lively downtown of the Bahraini capital Manama and King Fahad Causeway (10 minutes away) which is the main land road connecting both the Bahraini and the Saudi Arabian kingdoms.
With the current ongoing development under which Hidd town is going, it is expected that its potential as a futuristic hub of industry and investment is only going to grow stronger. Thus, it is expected to see more futuristic projects launched in the historical area in the near future.