Content marketing Uses B2B Skills As The Core Ingredient
Content marketing is the kind of marketing where materials are created and shared online. The content is intended to stimulate the product or the service interest; however, not implicitly. Such materials include blogs, social media posts, and videos. It is one of the most active and useful digital marketing that your brand can successfully reach and engage your customers.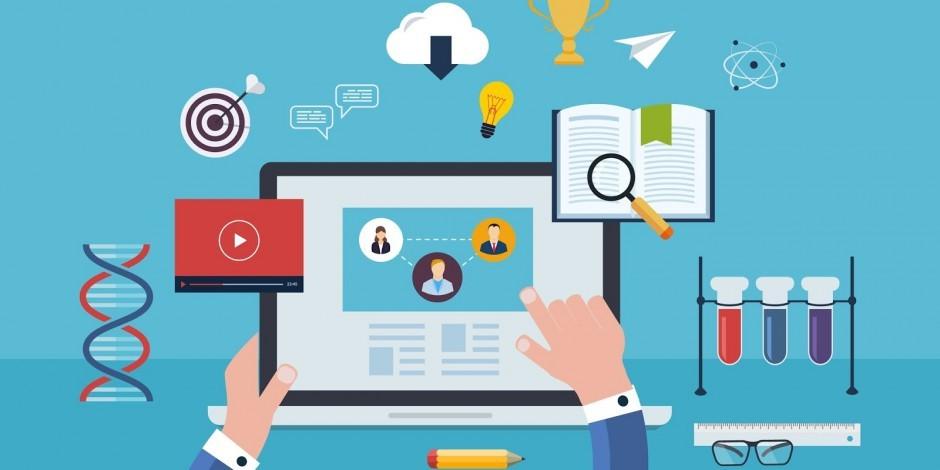 Content marketing helps you as B2B marketer achieve your objectives within the timeframe that you have estimated. Constant experimentation is required in B2B segment as far as marketing is concerned since every sales cycle is different. There are various ways of using your content to build awareness by the use of activities that are basically for generating demand.
Benefits of B2B content marketing



Helps maintain a good online reputation
One of the most important things for any business is a good reputation. Consistency and good quality give your company a good reputation. The main focus is on the needs of the client by answering their questions. It does not mean selling your product but creating a story that pleases your customers. Your content can also be used in monitoring and addressing the concerns as while as having an open conversation online. Taking an example with your company during a particular crisis like PR, what you do is create content that is strong, credible, and positive on the first page of SERPs. Moreover, it is wise to hire professionals outsourced sales team for building good repo & increase brand presence in the market. Also, this will help you brand your company in a new way by pushing away the bad and negative news the people have of you.
Increases conversions
Conversions are the process of changing from one thing to another. B2B content marketing enables you to change your content to become valuable. This type of content should be for the right audience, and it should be delivered at the right time and hence building trust which leads to conversions. Once your content is valuable, it assists you to remarket your audience. Remarketing audience also helps increase conversions. Valuable analytics is provided once you create target content. This will help you get to know the content that your audience has already interacted with, and from there you use the leads in remarketing on different platforms.
Produce Leads that are more qualified and gains the targeted website traffic
B2B content marketing helps to drive traffic to your website through different platforms. The content created on those platforms shows what your offers in your company. Potential consumers of your product will be able to find what they are looking for through keywords that match their search. The main point is to create target content that will answer the needs of your customer, therefore, drawing them to your website. Once they are satisfied, you can be sure to maintain them. You can be able to see the number of qualified leads that content marketing has brought to your website through Google analytics that tracks your traffic and shows the most successful pieces.
Boost SEO
B2B SEO helps to rank your keywords and phrases. It also adds your company's mentions and citations by building links. Your thoughts and leadership are also demonstrated so that the search engines are friendly.
Increases social media followers
The audience is mainly attracted to high-quality content. It is important to note that people do not follow brands because they continuously sell instead what they always look for is value. Research shows that 83% of B2B marketers use social media as their primary technique as a strategy in content marketing. You can use content marketing to influence your social media platforms to get in touch with your customers like through their YouTube channels, Facebook, LinkedIn, or Twitter. You can do this by using blogs or website as your hub and later sharing the content to other social media channels that you have. The content shared on those platforms should display your leadership values. People who will appreciate your content because of its value will eventually become your new followers. To keep track of external content that you can share, you can use some tools like Twitter Lists and pocket.
Helps dominate the industry keywords by keeping away from competition
Competition and market fluctuations are typical for many businesses. B2B enable you to deal with competition by creating content that is based on your company most competitive keyword. This helps you outrank the websites by your competitors on the search engines. Producing enough content can help you dominate certain search phrases.
The outsourced sales team is also another strategy to deal with market fluctuations and completions. Outsourcing some of your content marketing to other people is okay, many teams do it. However, before doing it, you have to know your needs are. You need to come up with a strategy for your content marketing, access the skills that your team has then determine what to outsource. While outsourcing your content marketing, you have to maintain your quality. This is how to do it; first, know what you need secondly decide on what to outsource and lastly access the ROI.