How to Organize a Successful Business Conference
Written by

Scarlet Gratton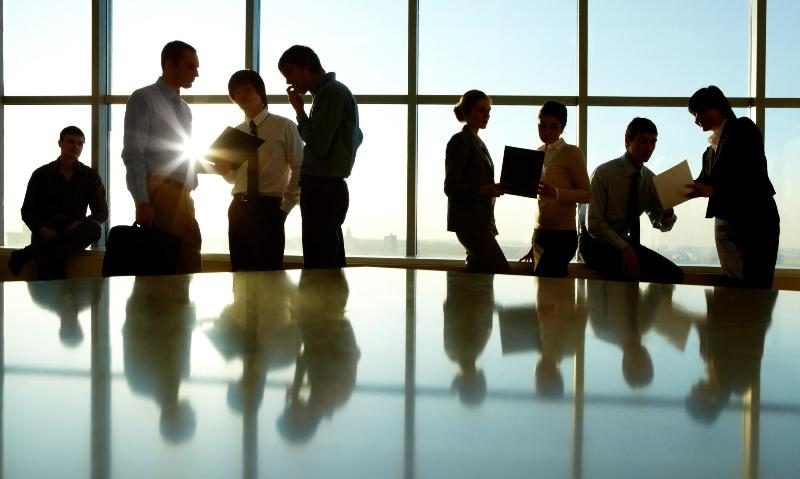 Nowadays, networking is still considered to be one of the more important business activities. Various events are designed to help individual entrepreneurs and companies promote themselves, as well as to help people establish meaningful connections.
If you're planning on hosting a networking event, you should know that it will be a great opportunity to generate positive publicity for your business and for everyone who's in attendance. Networking events, such as conferences, fundraisers, charity events and galas are ideal for standing out in the business world. Aside from publicity, entrepreneurs and business owners can gain favor with their target audience and find growth opportunities that will help their company develop further.
However, in order for your networking event to be successful for everyone, you have to make an effort to organize it well. Organizing a business conference can be a daunting task, but it doesn't have to be all that complicated if you plan ahead. With that in mind, here are a few tips on how to organize a successful business conference.
Develop a plan for your conference
You can neither host nor organize a business conference if you don't plan for it first. You don't have to plan out every detail straight away, but getting the essentials down is important. You can refine your plan as you go, especially since you may run into unforeseen circumstances that will force you to adapt to the situation.
As an example, the essentials on your plan should be the date, time, location, the number of attendees you want, marketing promotion and a rough cost estimate, among other things. That way you'll have a brad picture of how your event should look like and you can get the details done afterwards.
Define your audience
Organizing a business conference requires that you define the audience who will attend your networking event. You can't invite everyone, unfortunately, but you can prioritize your guest list. Therefore, take the time to decide who's going to get an invitation to your conference and why they should be invited, in the first place.
Another reason defining an audience is important is that it allows you to specify a theme. A broad audience means your theme cannot be specific and it also means that it won't hold the audiences' attention as well as it should. On the other hand, a defined audience means you can opt for a theme according to their preferences, which will make the entire event that much enjoyable.
Choose a venue
Picking the location for your business conference is important but you must also pay special attention to the venue. The venue will include everything from arranging the space to deciding on the food and beverages. You can adjust the venue to complement the theme of your networking events. In that case, every detail will count towards the overall experience.
For example, you must also focus on audio and visual representation in your venue. Therefore, if you're hosting a conference in Australia for instance, consider opting for audio and visual hire from Sydney. In addition, other factors that fall under venue planning include parking space and valet services, security, additional services, such as catering, formal greetings, floral arrangements and so on. Simply put, getting down to the smallest detail can make or break your business conference.
Develop a marketing strategy
Inviting attendees isn't enough to ensure good attendance and therefore, the success of your business conference. When you organize a networking event on a larger scale, it's important to promote it properly via marketing efforts, in order to create enough visibility and exposure.
Not only that but promoting your event will also generate interest from not just your audience but from other relevant parties that are welcome at your event.
As an example, an effective marketing campaign will attract exhibitors, speakers, other vendors and so on. With that in mind, consider developing a specialized website or a landing page with the details about your event. After that, consider various strategies, such as email marketing, social media and others to boost awareness regarding your conference.
Focus on the budget
Creating a budget for your business conference event is essential for organizing it properly. If you can't afford everything on your list, you'll have difficulties ensuring the success of your conference. That's why it's important to create a budget for your event organization and also plan for the unexpected cost that might arise during the course of time required to set everything up.
You can compare prices for various services and venues to determine the best option. Furthermore, consider that every element of your event, such as marketing, research, venue and other details will cost money. Your event might generate revenue from attendee fees and other activities but you must make sure that you can afford the event and at least break even after the event is done. That's why planning for an event budget is of the utmost importance.
Organizing an event isn't easy. There are a lot of factors to focus on, in order to ensure that the event itself will be successful, to begin with. Organizing a business conference requires a lot of preparation and planning, as well as a lot of effort and dedication. However, if you plan ahead and get a bit organized, you'll be able to get everything in order before the event starts.