Ways to Overcome Small Business Failure and Thrive in Hard Times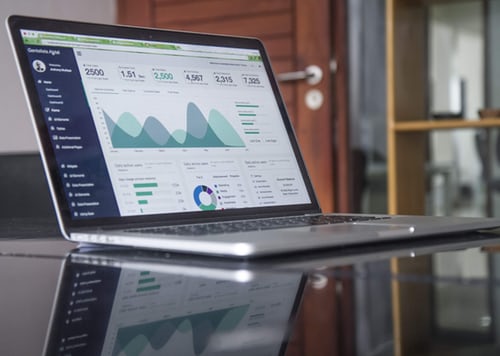 You often see statistics throw up some really depressing numbers such as that up to 50 percent of businesses fail within their first year. This may not be entirely true; the actual stats suggest that about 80 percent of businesses survive the first year and about 50 percent complete five years. As an entrepreneur, you probably prefer the second set of numbers, but the five-year statistic is still a cause for concern. The good news is that you don't have to close as soon as things start going wrong as there are some things you can do to ensure you thrive in hard times.


Adopt the right attitude
You can't expect your business to succeed if you don't believe in it. This is especially true in times something goes wrong and you have to get back on track. Most of the time, just knowing what you want to achieve and why you started a business in the first place will help you stay motivated. It's a good idea to write down where you'd like to see your company in the coming months and years and keep it somewhere you can see it at all times. Start by coming up with your mission statement and ways to position your business against competitors. Remember that this list isn't set in stone and you can edit it whenever you want.


Start using data
If your business isn't doing well at the moment, it's a sign that you're doing something wrong. Detecting the issue might help you start moving in the right direction once again. But how exactly do you figure out what you're doing wrong? Luckily, we live in an age when you can collect data on almost anything. Do that and you'll be able to identify any mistakes in your approach and think of ways to deal with them. Maybe there's something wrong with your website and most visitors leave even before they take a better look at your products? Or maybe you're marketing to the wrong group of people in the first place?


Get a business loan
Most problems businesses face have something to do with money. Even if money is not the issue, you could probably use some extra cash to deal with the issue. Let's say the solution to your problem is to launch a new, better product. You can't do it without money, and unless you have a large amount of money stashed somewhere, you won't be able to do it. The good news is, some companies offer no security business loans and applying for one can help your situation quite a lot. Turn to one of these companies, and you'll avoid the lengthy processes of getting approved for a loan by a bank.


Energize your employees
When things are going wrong, one of the best things you can do is put more effort into it. However, it's not enough just for the business owner to do it and making employees a part of it is a must. Fail to do this and chances are your staff members will start thinking about abandoning the sinking ship. There's no need to say that this will only slow your business down even more. On the other hand, if you manage to motivate your employees and get them energized, they might just be able to help you turn things around. Show them what's in it for them and offer some kind of rewards for those who contribute the most.
Just because things went wrong, it doesn't mean your business can't survive. Do all the things we talked about earlier, and you should be able to get your business back on track in no time.