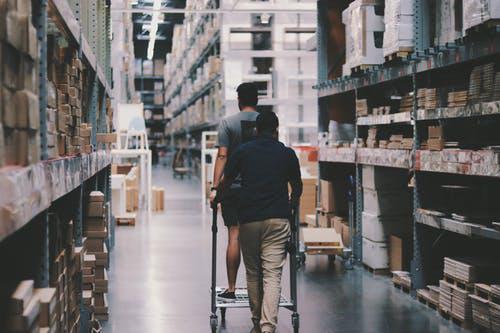 The rapid technological advancement has made this world more likely a data-intensive globe, as most of the enterprises focus on settling their analytical concerns. In simpler words, data collection has become quite a complicated and challenging task. However, it is pretty essential to resolve this data solution issue. Still, you cannot resolve this issue if you do not have enough ideas about effective and long-term data storage solutions that may lead to the provision of secure groundwork. It makes sense that you cannot analyze data if you do not have an efficient storage solution.
If you do not have an idea about the most common storage issues, then definitely you cannot find out the ways to resolve them. Here in the present discussion, we will highlight the ten most common data storage issues that can result in losing valuable data and confidential information. Have a look on these significant data-storage issues and their probable issues.
Most Common Data Storage Issues
Let's draw attention to some of the significant data storage problems including;
Infrastructure
You cannot place any object in the air because it requires a proper container, place, or jar to put it most unusually.
Similarly, your data needs an appropriate storage place to rest. Data occupies a proper space, so if you intend to store a significant amount of data, then you need a necessary infrastructure for adequate maintenance. That's why you may also need an enormous investment in buying high-tech servers, but it will occupy much space in your organization or building.
The best solution to this problem is to prefer cloud storage, or you can go for cloud hosting as well. There are multiple benefits of cloud storage, and one of them is secure data collection. This way, you will not require more significant infrastructure, and data will be stored without occupying much space.
Expenses and Cost
You cannot run your own data centre as it is pretty expensive, and not everyone can afford it. You will have to spend a considerable amount of money on initial set-up. Moreover, regular maintenance is also costly, and it's more like a burden on the pocket to manage the expenses of those people who manage it. If your budget does not allow you to resolve these issues, then data storage can be a complex issue to resolve.
The ideal solution, according to your budget, is that you can outsource the work. You will have to pay monthly fees, but it will save endless long-run expenditures. That's why we prefer you to outsource the data storage department because it's affordable.
Dishonesty and Corruption
Factually, without any denial, it is a well-accepted fact that every form of data can be corrupted no matter how tight security you provide them. The interference of stray particles can do it all as they make it possible to leak-out the data. Additionally, if you depend on the electric storage or magnetic strips, then it involves the high possibility that data can be stolen by using electromagnetic interference.
Even if your data is not outsourced, it still can be degraded over time. We strongly recommend you to prefer different backup plans. These backup plans can save the data and a considerable amount of money you have spent on protecting data. Data backup is not the optimal solution but at least protects the data for a longer time.
Security Concerns
It is one of the most critical issues that should be resolved in the first place. It is generally assumed that if you store your data somewhere, then the third party can access it easily. The security threats make the data storage a complicated task. However, the problem can be resolved by taking into view different layers of data security, including data encryption, or you can take the services of a trusted third party. Still, you cannot blindly trust them because corruption and fraudulence exist everywhere. Even the FBI faces security threats.
The perfect solution is to run a tight operation; you train your team to secure and better protect the data. If you hire an expert and well-skilled staff for this purpose then definitely your data will remain protected for an extended period
Compatibility
In case you are using different applications or planning to use multiple systems by using the data, then you must prioritize its compatibility. Data will provide less compatibility cannot give better results. Neither can it be used ideally on multiple software.
To resolve the issues, it's essential to find out the trusted data storage partner that allows open API. Moreover, it is preferable to get a storage partner with a clean and transparent storage transition. Data storage with better compatibility is considered authentic and worth considering.
Ease of access and UI
If your data does not involve the feature of ease of access, i.e., convenient accessibility, then it is not considered as a good data source. The core purpose of data storage is to use and analyze it in the future without spending much time, effort, and energy. The temporary storage ways should not be complicated.
The easiest way to get rid of this problematic situation is that prefer a system with instinctive, easy to access user interference (UI). It is beneficial as it ensures you to smoothly perform all the functions you want to accomplish by using the data.
Scale
It may be possible that you can find out the best data storage solution that ideal fulfils your current needs. But you are living in the technically advanced era, so have you ever thought about a rapid change? How will you overcome all these concerns at that time? That's why it is recommended to prefer the capacity to scale. It all can be done by some better research skills, upgrade the skills, and look for some better options. Multiple options should be focused as you have no idea how these needs will change in the future and how you are going to resolve the issues. Think tanks and better analytical skills can solve the problems.
8- Data Volume
You cannot ignore another significant challenge, i.e., storing more data makes all of the issues mentioned above way too complicated. Things that go perfect with a small volume of data usually don't give satisfactory results when you practice them on a large amount of data.
The complex issue can be avoided or at least can be mitigated if you consider the data volume first because the ignorance of this issue can make the problem much complicated in the future. If you cannot manage the data volume, you cannot resolve the problems. That's why data storage volume must be given proper attention.
UnCertainty
The most certain thing about these technological advancements is their uncertainty. Similarly, it's quite challenging to predict the long and short term needs of your data storage. It results in incorrect predictions, and you cannot accurately forecast future needs.
The troublesome situation can be avoided if you keep yourself updated with all the latest evolution. The predictability can only be improved with excellent analytical skills. To ensure better predictability and accuracy, it is suggested to enhance the data analytic skills: find out some authentic data storage software and platforms. Please do not rely on a single source as it can never be guaranteed.
Apprehensive Agreement
Most of the organizations agreed upon the mutual agreement without checking it properly. That's why the organizations need to concern the agreement before they take any data-related decision properly. It can help them in mitigating the adverse effects of corruption in the first place without involving any compromises.
Final Thoughts
Every problem has its possible solution, and it is possible to assure the data storage. All you need to focus on is the above-mentioned significant problems and their potential solutions if you genuinely intend to have secure data for a long time.