Improve Your Body Confidence and Feel Great
Written by

Scarlet Gratton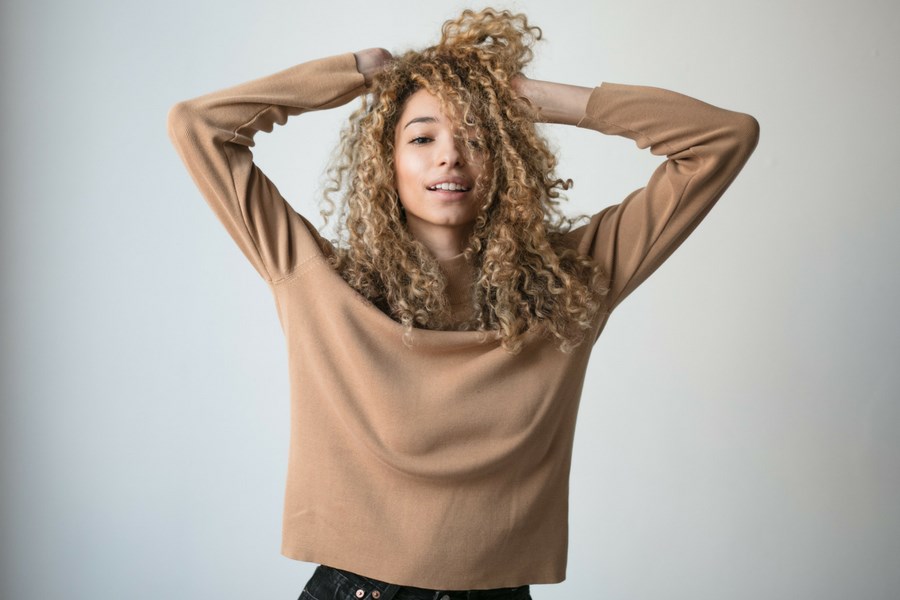 No matter how good you feel about yourself, sometimes you just can't help but see a few little flaws that seem gigantic to you and make you feel self-conscious. Whether it's the way your skin looks, or the way your body is shaped, these little things can make you feel less confident. Therefore, you need to work hard on keeping your skin nourished, and your body toned and fit, so you don't have to worry about showing off your gorgeous physique.



Skin care
Investing in a good moisturizer will be invaluable for your skin care routine. If you're in your 20s or 30s, with a quality moisturizer, you'll slow down the aging process, and prevent wrinkles and fine lines from showing too early. Your skin will be plump, radiant and hydrated, which will make you look beautiful. Slathering on the SPF creams and lotions is vital for skin protection, because the UV rays can be merciless to your skin, leaving it dry and possibly causing skin cancer. Don't forget to use plenty of masks for your face you let it boost moisture, clear away dead skin, and draw out excess oils. Finally, sheet masks or homemade masks will do wonders for your complexion, thanks to their nourishing properties.



Upper body toning
Don't worry, just because we advise you to work on your upper body, it doesn't mean we want you to be bulky. You won't look like a female Schwarzenegger if you start working on your upper-body routine, because your size, shape and hormones determine how your muscles will develop. So, with the right intensity and type of exercise, you'll look fabulous, and toned just right. To work on your pectoral muscles, you'll need to rely on your triceps, trapezius muscles, and shoulders for assistance. Exercises like dumbbell bench presses, incline push-ups, a triceps version of dips, and one-arm shoulder presses, are some of the routines you should include into your training. To work on the muscles of your back, do chin-ups, dumbbell biceps curls, face pulls, and alternating renegade rows.



Lower body exercises
To keep your legs strong and to make your glutes look nicely toned in that cute bikini, you'll need to do a lot of lower body exercises. So get your favourite Capri workout pants and start toning your body so you can show off those gorgeous legs in your favourite skirt. With lying leg curls, band hips adductions, glute kickbacks and dumbbell rear lunges, your hamstrings and glutes will look amazing. Make sure you also do hack squats, barbell squats, single leg deadlifts, butt lifts, and bodyweight squats as well. Do five sets, and ten repetitions for the optimal results. To get the best results, exercise every day, and create a habit to make your workouts easier.



Healthy diet
Unless you eat healthy, no workouts and skin care routine will matter. Believe it or not, you are what you eat, so make sure you fuel your body with foods that'll keep you healthy and energized, while also offering you beautiful skin. The key is variety ‒ so try your best to eat plenty of Vitamin C-rich food to keep your immune system strong. Blueberries, papaya, strawberries, kiwi, and. of course, oranges and lemons are a great source of Vitamin C. Don't forget to drink plenty of water to keep your body hydrated and offer your skin more hydration from the inside. Coconut water is a great source of magnesium, calcium and potassium, so feel free to indulge in this yummy beverage and keep your daily intake of water satisfactory. Juices and smoothies offer you a plethora of nutrients as well, since a variety of fruits is mixed in one delicious serving. Making your own smoothie is a much healthier option than buying it at a store, since you'll stay away from refined sugars and additives. Eat more unprocessed foods, many vegetables and use meat as a side dish, to help your training process.
Feeling beautiful is a lot easier when you work on yourself and take care of your health. Therefore, if your confidence has been rocked a little, make sure you improve your skin care routine, start working out regularly and eat healthy. Only when you start leading a healthy lifestyle will you be able to feel good in your own skin.




Scarlet is a passionate writer and regular contributor at highstylife.com interested in fashion, lifestyle, and health. She loves traveling, you could say that she is a real travel addict, especially when she has a chance to visit some exotic destinations. She would tell you that inspiration can be found in the most unexpected places.