How to Get Your Child Into Modelling: 5 Top Tips for Breaking Into the Industry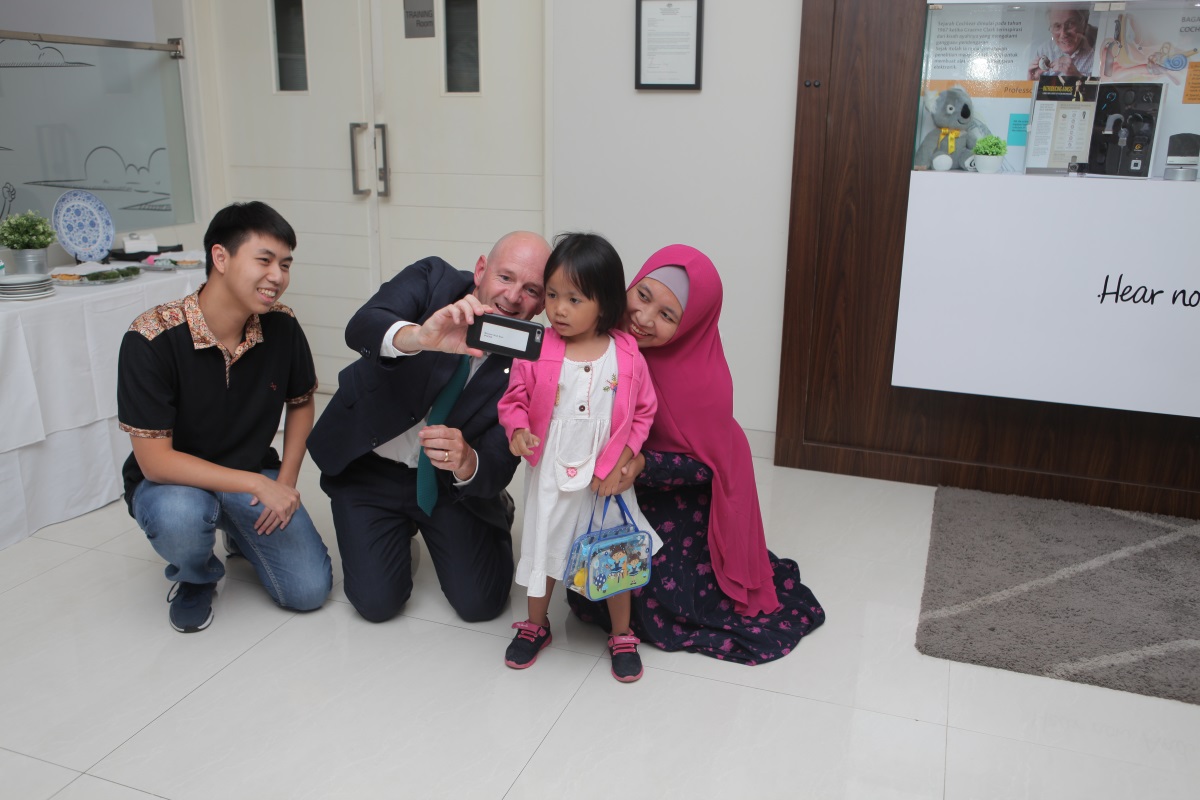 Modelling, or even just playing pretend modelling, can be a fun and interesting experience for young children. The activity can help boost their self-esteem, which is crucial for self-development and can help them achieve success in life as they continue to grow.
A little one's confidence is sure to shine through in photographs for everyone to see, or while walking down an improvised runway. Any parent would be happy and proud to see their children enjoying themselves and learning something positive at the same time.
However, child modelling as a career requires both the child and their parents to commit a significant amount of time, energy and resources as they work steadily towards their big break. It will be different for different people, with some children getting tapped for a modelling job sooner, while others may have to work harder and gather experiences for months or years.
Here, modelling industry experts share the following five tips on how to get your child into modelling and increase your chances of success.


1. Perform a test run
Before signing up your child with a talent agency, you must do a test run first to determine if they have what it takes to be a model. For instance, see if your kid will pose with someone (another child or an adult) they aren't familiar with. You could try leaving them alone together for a minute or two to observe how your little one will react. It's natural for your child to feel anxious at first, so see whether your child shows signs of feeling comfortable with someone else once they become aware of your presence.
Doing a test run will also help you determine if your child really wants to become a model. Even if they tell you they feel OK with trying it, the way they react during simulated photoshoots or castings can give you a clearer picture of how they sincerely feel about the activity. So make sure to watch your child closely!


2. Capture clear photos
Less is more when it comes to taking photos of your child. The usual photos taken at home or outdoors using your smartphone may be utterly adorable for the whole family and your friends, but you must know that talent agencies will be looking for something more specific. Typically, they only require clear snapshots. This means that the photos must showcase your little one's attributes in different poses, including full-body shots and headshots.
After having several clear and high-quality photos of your child professionally taken, submit them to at least three reputable child modelling agencies. Don't forget to include your child's details.
Today, you can do this through the agency's website. They will then contact you for an interview once they have reviewed your application.


3. Find a reputable agency
Making the effort to find a trusted child talent agency is sure to be worth it. This will give you peace of mind that your child will have a great experience and will be properly managed and protected every step of the way.
Opt for a professional modelling agency that has been operating for decades and has had a hand in launching the careers of numerous talented kids. Asking to see documentation is a must, and keep in mind that a reputable agency will be more than willing to show parents and guardians photos and information on some of the talents they have handled before.
When you come in for an interview, the agency will explain to you how the industry works so you can get a clear picture of the requirements. They will then determine if your child has the potential to succeed in the industry. This is your chance to raise any concerns you might have in mind and get a feel of how the agency works.


4. Be financially prepared
If your child's application is approved and you decide to proceed with signing your child up with the talent agency, one of the next steps is the payment of a membership fee.
This would cover things like an administration fee, representation on the agency's website (integrating the latest technology), hair and makeup services for photoshoots, professional photos by the agency's photographer, comp cards for modelling jobs, and unlimited updates during a 12-month period.
Moreover, the fee covers a workshop on approaching a professional script, audition techniques, how to dress, improvisation, and many more.
If the agency does not ask for an upfront payment, you will be the one to pay for your child's own professional photoshoots, along with the composite cards and photo sheets, which are a compilation of several photos to leave at auditions.
Remember, you will need to update the photos every six months. For babies, however, these should be updated more frequently because they are growing fast.


5. Be 100% committed
As a parent of a young model, expect that you will be constantly taking your child to castings and modelling commitments. Make sure to be organised and punctual. It pays to always be prepared, because you never know when you might get a call informing you of a casting or a modelling job the next day.
Getting a child's modelling career started can be challenging and will require hard work, but the benefits can be rewarding. Take these tips to heart to improve your chances at success!
Even if your child doesn't always get the job they're auditioning for, never be discouraged by rejection; there will always be another opportunity to try again. Teach your child to remain positive, to do their best during castings and shoots, and to always remember to enjoy the moment. Good luck!
AUTHOR BIO
Adam Jacobs is the Managing Director of Bubblegum Casting, the longest running agency specialising in babies, children and teen talent in Australia. Bubblegum Casting works with some of Australia's biggest brands, media properties and agencies to secure talented children to work in Television, Film and Modelling roles.