10 Benefits of Clinical Pilates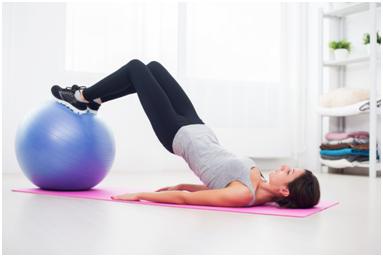 Clinical Pilates is a form of physio treatment which aims to improve posture, muscle strength and muscle balance while restoring normal movement to the body. Clinical Pilates Perth promotes healing, improves mobility and helps to prevent injuries. Physio Pilates Perth can benefit those who suffer from muscle pain or stiffness, pregnant women and people who are recovering from an injury. There are many benefits of Pilates, including the following:
1. Strength
Strengthening your body's muscles helps to provide your body with stability and keep it functioning well. By working on primary areas such as the hips and shoulders, you will strengthen the surrounding muscles that are near common injury locations. This gives the body a strong foundation to move with.
Clinical Pilates is a safe and effective way to exercise during pregnancy. During this time the body has specific limitations and needs which can benefit from prenatal Pilates and prepare the body for birth. This type of Pilates is specifically designed to be safe and effective during pregnancy, helping to make this time a little easier for both mother and baby.
3. Strengthening the Pelvic Floor
Strengthening the pelvic floor is important both during and after pregnancy. A weakened pelvic floor may lead to incontinence or difficulty getting from a sitting position to a standing position. Clinical Pilates can provide the appropriate exercises to help strengthen the pelvic floor muscles during pregnancy, as well as after your baby is born.
4. Core Strength
Many of us do not get enough core strength exercises. One main focal point of Pilates is strengthening the core. Core strength is essential for many daily activities such as standing or sitting for extended periods, lifting heavy objects and playing sport.
5. Flexibility
Poor flexibility is becoming more common due to an increase in sedentary lifestyles. Clinical Pilates stretches muscles groups which have been affected by sedentary habits such as sitting for long periods, prolonged use of devices, or poor posture.
6. Injury Rehabilitation
Clinical Pilates South Perth is a great way to effectively rehabilitate after an injury. Your physio will assess your injury, imbalances and posture while guiding you through the perfect combination of exercises to strengthen your muscles so you can effectively heal from your injury.
7. Injury Prevention
As well as injury rehabilitation, clinical Pilates is a great way to prevent injuries from occurring. If you lack muscle strength, struggle with poor posture, or have muscle imbalances you may be more prone to injury. Pilates can improve your posture, correct imbalances and strengthen your muscles. This can reduce the risk of injury and improve overall flexibility.
8. Body Awareness
Pilates requires complete concentration on your movements and focus on your breathing. Pilates requires slow and controlled movements which help to improve coordination and balance, which can help to prevent falls and injuries.
9. Improving Posture
Maintaining good posture is essential for keeping the body strong, flexible, balanced and less prone to injury. Poor posture can lead to pain and weak muscles. Physio Pilates Perth helps to improve and maintain good posture, providing strength and stability.
10. Pain
Many people suffer from back or neck pain. Clinical Pilates targets weak areas that may be causing pain or tension through strengthening and stretching muscles. Clinical Pilates can help to loosen tight muscles, bringing relief from lower back or neck pain.