Top 6 Stylish Loft Conversions That Will Transform Your Attic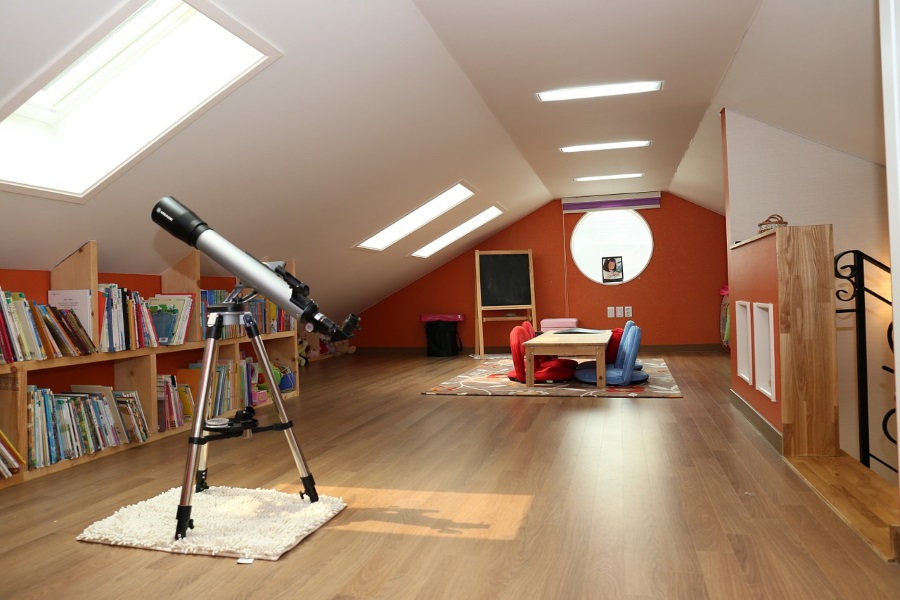 Don't you think it's a shame to have a whole room just hanging above your head but using it for storing old boxes? Well, we think it is! So, no matter if you lack living space or just want to treat yourself to an extra fun room in your home, try attic conversion. Here are a few interesting ideas that might inspire you to tackle your project!


Stylish home office
If you're a workaholic that loves to work from home but hates bringing business into the living room, this is an attic conversion for you! Your attic can easily be turned into a quiet, productive and cosy work area that will certainly boost your career. Aside from a good chair and desk, you'll need plenty of lighting and electricity for your new office. Also, if you often need to see clients or consult with your coworkers, you can also create a small social area in the corner!


Private gym
If you hate paying for those expensive memberships and sweating with dozens of people in a cramped gym, it's time to make workouts much more classy and comfortable with a home gym! Today, you can get those all-in-one workout machines that allow you to target your arms, legs and abs without buying separate machines. Accompany one of those with a treadmill for some cardio, cover the walls with mirrors and get a good sound system for your favourite pick-me-up tunes, and you're practically set! However, you will need to reinforce and insulate your attic floor, because those machines can be quite heavy and loud.


Playroom for the kids
If you're tired of stepping on Legos, picking up toys and finding crayons everywhere, it's time to give your kids a super fun playroom! This conversion project is quite easy, since kids don't really require anything but a soft carpet, plenty of toys and fun colours, but you must pay special attention to safety. Before you start putting in things, make sure to check your attic for various hazardous materials that can be harmful to your precious' ones health. For instance, substances like lead, mould and asbestos can often be found in older houses.
According to the NSW Department of Health, it can take 20 to 30 years after exposure for asbestos-related disease to develop. Therefore, the younger someone is exposed, the higher the risk may be, simply because of the time factor involved. If you suspect the presence of this material, make sure to call a reliable asbestos removal service that will take care of your problems quickly and expertly. No matter how confident you are in your skills, better leave the handling of this dangerous material to professionals, otherwise, you're risking your health and the health of your loved ones!


Cute master bedroom
If you have a large attic, you can easily convert it into a cosy master bedroom! Good insulation and safety should be your priorities here because you want a quiet, safe and sound space that will ensure you have a good night's sleep. Once you take care of these major points, the rest is a breeze! Make sure to get a high-quality bed and mattress and boost softness and warmth with throws, pillows and rugs.


Movie buff's dream
If you love the big screen, but hate those movie theatre ticket prices, why not make your own cinema! Fill your attic with cosy seating (bean bags, armchairs and even loungers are a perfect choice), install your projector or a big TV screen, and voilà! A private cinema hall! Add a gaming console and some good speakers and you can also play video games or enjoy your favourite tunes in style. In order to boost comfort, invest in a mini-fridge for drinks and snacks or even consider a popcorn machine!


Kardashian-level closet
If the fashionista in you simply can't resist a good sale, a perfect sweater or a cute accessory, you know the struggles of fitting everything in a tiny IKEA wardrobe. However, you don't have to cram your beloved clothes into a tiny prison when you have an entire walk-in closet in your attic! Fill your space with closets, open shelves and hanging rods to give all your pieces a nice home, including your shoes and accessories. You can even install a handy vanity for your makeup, hair products and perfumes. Having everything in one place will ensure you coordinate your looks perfectly! Finish off your walk-in closet with plenty of good lighting, mirrors and comfy seating for when you get tired of looking amazing.


Once you give your attic a new purpose, you'll fall in love with your home all over again! So, pick an idea that fits your needs and start repurposing!


About the author: Mike Johnston is a home improvement blogger and DIY enthusiast from Sydney. He is a regular writer at Smooth Decorator and contributor on several interior design, lifestyle, real estate and eco blogs. Mike's goal is to create and share meaningful content that helps and inspires people.