Sydney Bayside Home Retreat for any family
Written by

Cara Barilla Educational Columnist and journalist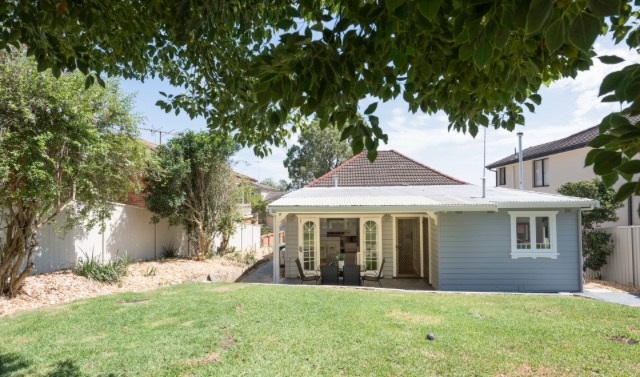 Amid the leafy based greenery of The Sydney Suburb Putney resides a timeless new feature home setting to the modern 2018 family unit. The conjunction of bayside living, ambiance, tranquility and feeling a striking living feature to the suburb of Putney is significantly standing out this month! Only 10 minutes from the Sydney CBD is a Fast selling vicinity and is rapidly growing as the area develops amongst the local shops, local bay walk & a close distance from hospitals which is growing as amongst Sydney's more upper end lifestyles creating a stance of safety and serenity for every family!
This sun drenched free standing house dates back from federation style foundations; residing amongst the light weatherboard front feature highlighting the image of fresh bayside living and its positioning is highly set in structure. The front feature of the over sized chess board highlights the entertainment factor set beside an open wide-set driveway to position two parked cars.
As you walk in the airy luminous earthy filled home, the associations of a beach side holiday home comes to measure as you recognise the surroundings of bright greenery. The over accommodating modern Kitchen and breakfast bench opens its view to the largely scaled backyard of 50 year old trees, fresh shrubs and well-kept large family grassland, well suitable for play and retreat that will harmonize the kitchen view to your outdoor Alfresco.
The 4 bedrooms have maintained classic charm, sturdy wooden floor boarding and nicely supported by the tall high ceilings which brings you an open sovereign finish. The tranquil feel of the North facing alfresco deliverance is largely accommodating to family gatherings, children's parties and anything in-between. The option of indoor and outdoor weather control is optional in this home, as it is truly the balancing appeal of bright free-surfaced space; A welcome magnet for any social gathering.
The generous sized laundry room is highly sustainable for large families, additional work space and storage. The extra-large internal lock up garage can be converted into a work shop. The lower ground level entertainment room facilities has easy covered access into the home for younger children and can be converted into a ground level controllable environment based "Rumpus room" for the whole family. 
"This Home is Certainly one to keep an eye out for as this near city based lifestyle develops into a multi-million dollar lifestyle!"