How to Choose the Right Wedding Suit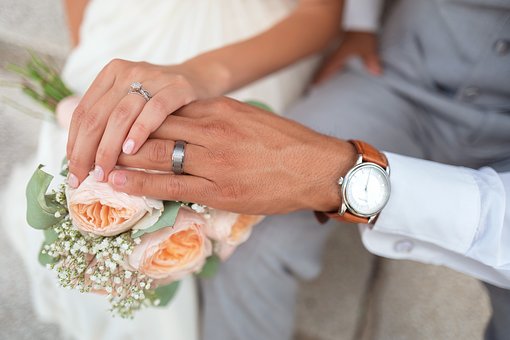 Male population has been unjustly neglected in the whole story of wedding preparations. It is believed that brides tend to get much more involved in wedding stuff than future grooms. However, this isn't true. Of course, the level of interest is different from person to person, regardless of gender, but people are still more excited to see the bride's dress than the groom's suit. It looks as if there's not a lot room for creativity when it comes to a suit. The truth is that if you are creative and motivated enough, you can end up with the most amazing suit that will stun everyone around you. The initiative to support men on their special day is growing strong in Australia, where many fashion designers and wedding planners are becoming more focused on the male side than before.
Colours
There's a difference between classic and cliché. Having that in mind, think before you act. If you're the type to experiment, classic is the way to go. That means you choose from various shades of grey and blue and your whole suit would be the colour you choose. However, you could also opt for mixing it up. You can choose different colours for your suit or some kind of pattern that you like. Everything is allowed, you don't need to stick to any conventions unless you want to.
Fitting
It doesn't matter if you lack rock hard pecks, you're a bit too skinny or chunky. What matters is that your suit fits your body figure. This is why you need to make sure the suit fits you well. Try to walk around wearing it, sit down, stand up, see how it looks and feels. After all, you'll be spending the whole day and possibly part of the night in it. It needs to fit. All figures can look gorgeous in the right suit. Many Australians are lucky to have good opportunities to try out different suits. There is a huge selection of stylish men's suits in Sydney, so the folks Down Under have no problem finding the perfect fit.
There are three types of fit- regular, slim and tailored. If you're a big fellow or you just prefer more room for extra movement in your suit, then regular fit is your best option. However, slender guys usually opt for a slim fit, as they don't need more room and a slim fit makes them look more elegant. However, if you'd like to get something in between these two, tailored fit is the choice for you. It allows more movement than slim, but still not as much as a regular fit.
Fabric
When it comes to fabric, you have several things to consider. There is quality, budget and purpose. Yes, it's your wedding suit, but do you plan on wearing it again after the wedding? Some people prefer to keep their wedding suits and never wear them again, while others are more practical and would like to reuse their suit for other occasions. In that respect, if budget is not an issue, we advise heavier materials that prevent the suit from losing its shape over time. Wool and wool-blended materials are excellent. On the other hand, summer grooms usually opt for linen suits as they keep you cool and are very breathable. However, if these options are a bit too pricey, cotton and polyester are also materials that allow the skin to breathe and they still look formal.
In the end, it all comes down to your own taste and preferences. It's your wedding, you're entitled to go completely crazy with your suit and everyone will just have to live with it. The key is to buy a suit that is a perfect fit for your body. Everything else is up to you, you can choose classic or you can opt for high fashion, silliness, creativity or complete eccentricity.