From the Experts: Great Blogging Tips for 2019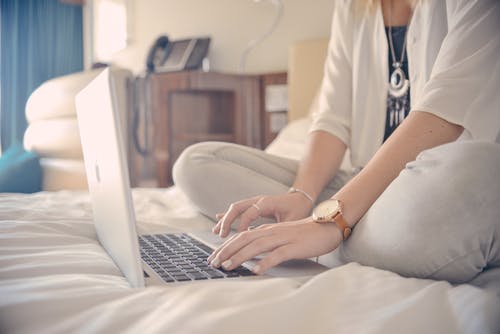 The first thing you need to understand about blogging is the fact that you shouldn't focus on creating a great blog. Instead, you should focus on producing a blog that's great for your reader and you'll get there much sooner and in a more reliable manner. Here are five simple tips to help you get there in no time.


1. Don't postpone it
When it comes to writing a blog, even the best post that you write won't be able to earn you as much credibility if it's the first and the only post on your blog. Nevertheless, you'll have to start somewhere. Now, it's only logical that the sooner you start the sooner you'll fill it with content. Some people are perfectionists to that degree that they postpone starting this until they have everything figured out. However, in the business world, there's a saying that if you're 100 percent satisfied with the product on the day of the launch, then you've launched too late. The same goes for blogging and you need to give yourself the privilege of learning from experience.


2. Be your own reader
The next thing you need to consider is the power of immersion and ask yourself one important question – what is it like to be one of your own readers? For this, you first need to know the traits of the average member of your audience. Make no mistake, just because you're in the field that is of interest to your audience, it doesn't mean that you have the same point of view as them. Therefore, you need to ask some basic questions before posting anything. Why is this post important to my audience? What kind of value does it bring?


3. Work on the go
A brilliant opening sentence can make the difference between people reading through the whole thing, just skimming through your work or ignoring you completely. This is why you need to prepare a hardware arsenal that will allow you to work at any moment. What this means is that your phone and your tablet always have to be at hand but, make no mistake, it's your laptop that will be in charge of the bulk of your work. Still, nowadays, you don't really have to choose between a laptop and a tablet, when you can just go for a 2-in-1 device like Lenovo X1 Yoga and get the best of both worlds.


4. Don't be obsessed with analytics
One of the major mistakes that a lot of first-time bloggers and people new to the blogosphere make is putting too much focus on the analytics early on. Sure, you need to know what the numbers are like but let's return, for just one second, to the scenario where you have a single piece of content published. The numbers you get from the analysis of its performance will be all but inconclusive, which is why spamming the refresh button will be completely pointless. Unfortunately, this is a trap that a lot of newcomers to the industry step right into.


5. It takes time
The last issue that a lot of people come to underestimate is the idea that blogging takes an incredible amount of time. If you aim to make a quality piece of content and perform all the research required for such a feat, you'll need to invest, at least, several hours to produce it. In fact, the amount of time required for such a thing seems to be growing. In 2014 it took, on average, 2 hours and 24 minutes to write a blog post, whereas in 2018, the average blog writing time was 3 hours and 28 minutes. This is mostly due to the rising quality standards in the industry and higher competitiveness in all fields.


With so many people blogging, it's hard to stay competitive. Things are often made worse by the fact that the audience itself is getting oversaturated with the sheer quantity of content that they're being bombarded with from all sides. Therefore, it's more than obvious that your blogging game requires some improvement and these five tips might just be the way for you to get it.