Written by Louise D'Arcens, Professor of English, Macquarie University
The Middle Ages might seem the last place feminists would go to seek inspiration. But from around the 1850s advocates for dress reform in the English-speaking world and Germany called for a return to the silhouettes of the classical and medieval world.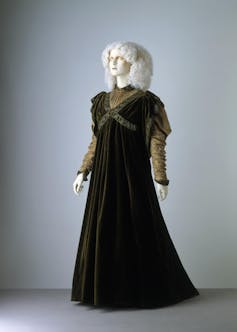 A dress made circa 1984 by designer Liberty & Co. Ltd.© Victoria and Albert Museum
In...