10 Signs You Are Obsessed with Shopping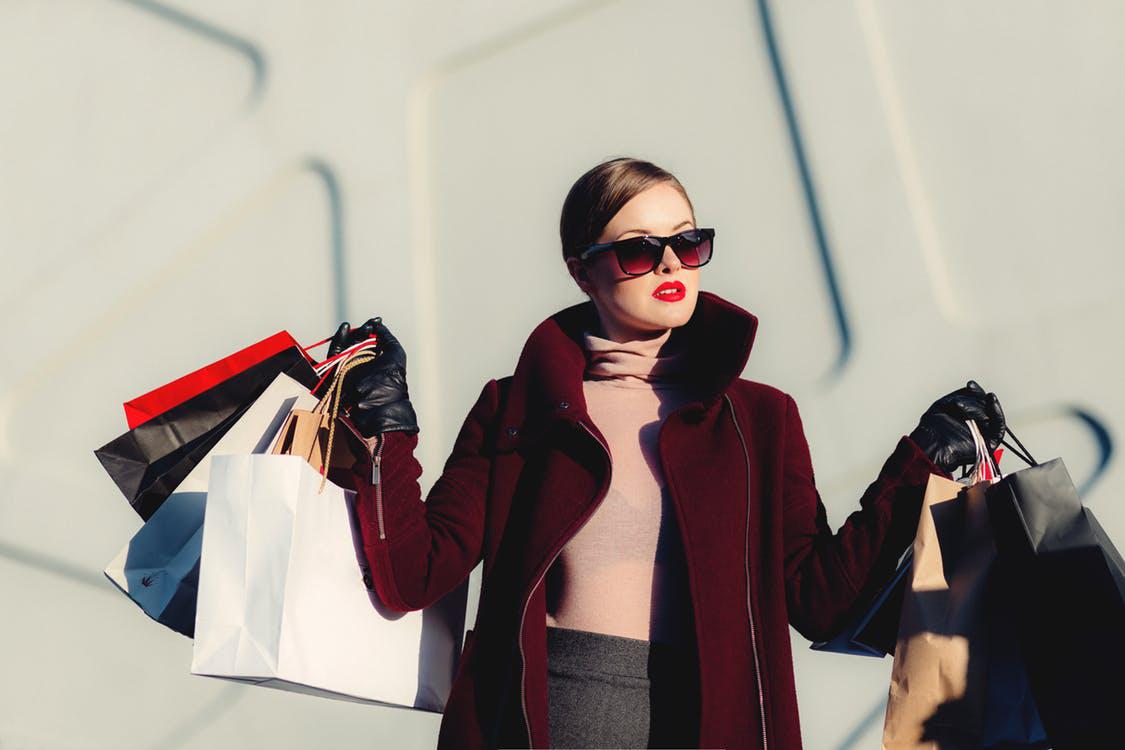 It is normal human psychology that clothes attract you to at least give them a try. Their designs and beautiful colors are compelling for most people. When it comes to women, they have always been depicted as shopaholics. But is it true in reality?
Passing a general statement that women are addicted to shopping may not be good. There is a difference between shopping and addiction to shopping. Shopping is a normal phenomenon and also a need for every human. But being obsessed with shopping is a mental disorder.
There are several signs that will indicate that you or your loved one is obsessed with shopping. If you can identify any of these signs, make sure you find a solution to this addiction. It sounds fun, but in reality, it is a severe mental condition that must be treated.
Here are the top 10 signs that you are obsessed with shopping.
You Never Return Home without a Shopping Bag in Hand
Are you one of those people who never come back home without a shopping bag in hand? If yes, you might be a shopaholic too. During different surveys on shopping obsession, it has been found that some people buy items without any reason. There is some kind of trigger that provokes them to buy unnecessary products.
Obsessive shopping behavior means that you go out for a walk or for dinner but come back home with a bag in hand. As the trend has changed to online shopping, people find more convenience in placing an order and receiving their desired products in a few days.
Shopping online from stores like Ebandive is acceptable when it is once every month. Visiting the websites every day and shopping uncontrollably is problematic. It is a sign that you are obsessed with shopping.
You Desperately Wait for Sales
Every brand has started to promote itself through promotional offers or sales. It is a great strategy to attract customers, but it is also increasing obsessive behavior in people.
People in today's era, desperately wait for sales so that they can but their favorite items at a reasonable price. But do you know that these sales can cause great problems in your life? Unfortunately, these sales have positioned ease in the minds of customers.
People eagerly wait for sales, and now the rise in this trend has promoted an obsessive attitude of people towards shopping. Sales are for saving costs, but shopaholics spend twice their budget in the name of sales.
The excitement or desperation for sales is another alarming sign of being a shopaholic.
Packed Items are in the Closet
Analyze your closet, and you will find several packed items in it if you are obsessed with shopping. Since you do not have any control over your shopping habits, you buy several products that are mandatory at the moment. You buy them because you find them attractive. These unnecessary items take place in your closet and stay there for a long time.
Mood Does Not Matter for Shopping
This is the most common and important sign to notice in shopaholics. The mood does not matter when it comes to shopping for them. People who are obsessed with shopping hit the stores when they are happy, sad, angry, anxious, depressed, or stressed.
Obsession does not a specific time or mood to show its face. For shopaholics, it is normal to hop every day and excessively without any reason. Do you shop like this too?
Your Monthly Budget is Never Satisfied
Every household has a defined budget that must be fulfilled. Shopaholics can never stick to the budget. Their uncontrollable need to buy products does not allow them to stick to their budget. Every month, they buy so many extra items that it gets tough to focus on the basics and save some dollars.
If you are unable to save money or spend some extra dollars every time you go out, you might be obsessed as well.
Conflicts Become Normal between You and Your Loved Ones
Most partners fight over financial problems. When it comes to the life of a shopaholic, the arguments are infinite. One of them is obsessed with shopping and ends up spending all the money on shopping. The other person gets stressed because he or she is unable to fulfill the basic requirements.
People also borrow money just to satisfy their urge to shop.
Regret Is the End of Your Shopping Expedition
The majority of the people end up regretting their shopping hours. The basic reason behind this regret is buying unnecessary items. Shopaholics are famous for spending their savings on shopping malls. You might have been saving for buying a car, but your shopping need got in the way. You may also spend all that saving on buying dresses that you do not need. Thus, regret is the end.
You Buy Unnecessary Items Every Time
You cannot come home with a shopping bag that carries the necessary grocery items every day. If you are obsessed with shopping, you buy several unwanted items. The purchases are not based on needs every time you go to a store or shopping mall.
Buying unwanted items satisfies you for some time, but results in regret most of the time.
You are Unstoppable in a Shopping Mall
Going to a shopping mall is normal. You can have any reason to hit the stores. But have you ever felt like buying a few extra items? If you have, you may have some problems as well.
During the research, this has been the most commonly found symptom. The majority of people spend extra bucks on unnecessary items. People who go to a shopping mall for grocery items end up buying a few extra outfits or pair of shoes.
The most surprising part is, people become unstoppable while they shop. They stop at every second store and the products compel them.
If you are among such people, you must find some way to control this urge.
Anxiety When You Do Not Shop
This is the last sign that you or your loved one is a shopaholic. Anxiety gets common in such people. It is impossible for addicted people to spend a day without swiping their credit or debit card.
People try hard to quit shopping for one day, but unfortunately, that becomes impossible. Just like addiction to drugs, smartphones, and cigarettes, addiction to shopping gets uncontrollable.
Psychology says that people who are addicted face severe anxiety and depression as well. Smokers and alcoholics feel anxious when their intake decreases, and so do shopaholics.
This is a severe condition when your need for shopping becomes uncontrollable.
The Final Word
There is a difference between shopping and being a shopaholic. If you are obsessed with shopping, then you must have some serious mental problems. The uncontrollable need for buying things is said to be an obsession for shopping.
If you have any of the symptoms mentioned above, you must find another activity that keeps you engaged. Talk to a doctor or your loved one about it. This sounds funny or unique at first, but the excessive need can severely damage your thoughts, your personal life, and you can be attacked by depression.
Find a solution to the problem before it gets too late.