Want to become a ballerina? Here's what you should know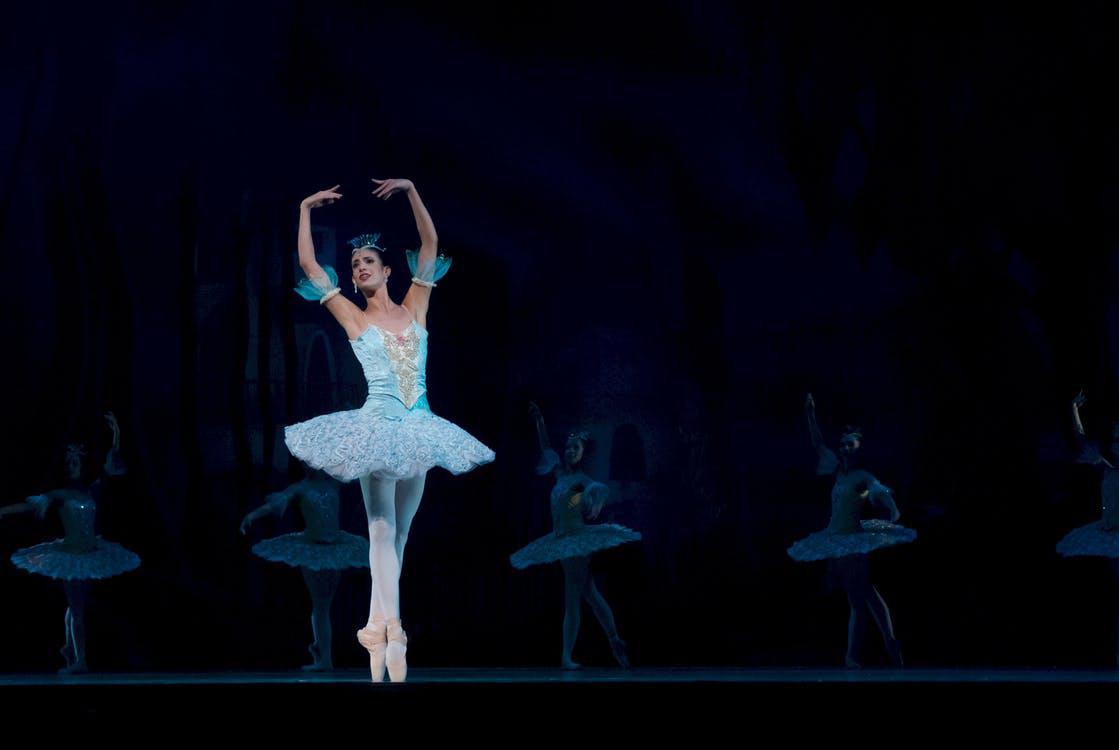 'I want to be a ballerina when I grow up', is a common answer of every little girl having wishful thinking. Of course, these girls grow up fancying the tutus and tiaras, along with Ballerina dresses. This does not affirm that just the girls end up taking ballet as their profession. Boys to have a good tendency to enter into variations of dancing techniques and ballet is not excluded from the list.  
There is a huge world of performing arts, and it's ever progressive. With the multiple fields available, performing arts has several specialised avenues that one can walkthrough. Ballet is not all about wearing tiara, tutus and leotards for girls, this field requires dedication and is highly competitive, to the level of being harsh. Though it is a dream come true for many people who are passionate about being Ballerina, it is highly demanding with the bruised feet and damaged toes. Here is a list of the things that you should know before you want to become a Ballerina: 
Determination
If you really want to be a Ballerina, just never look back. To become a ballet dancer, it requires a lot of determination and motivation. Initially, all the parents put their children into ballet classes to calm them, bring harmony and patience in their attitude. However, instructors are very strict and want their students to build endurance with the determination of the next level. Those were extremely determined never question, never doubt and never ever look back.  After school ballet classes are just the determinator to analyse whether the kids would pursue it in the future. Determination is a good indicator and the fuel to reach the heights of success in the field of ballet dancing. Remember that the road is very bumpy ahead. 
Practice
Ballet is just a matter of practice, passion and the feel to incorporate the perfect performance for your audience. Whoever said practice makes a man perfect was undoubtedly correct. The art of performance requires absolute perfection and aggressive practice to bring the perfect performance. Besides practicing the best tool to expedite the learning and expertise in this genre' of dance, is imagery. One can never forget the image they form in their brain in order to polish the finished product on the final day. Imagery is a huge tool, for the maximum potential of retaining into the brain. It really helps because you are actually rehearsing inside your head. also helps in saving your body before you actually break down. You might be sitting and relaxing on your couch, where, in reality, your brain is constantly working on the imagery of your performance. The practice is directly proportional to the performance. Ballerinas spend months to bring one theatre performance, which is the result of excessive practice.
Workaholics succeed
The life of a ballet dance learner requires a lot of hard work and practice. Since it requires excessive leg strength and endurance to come out as the perfect Ballerina; you ought to be a workaholic. As a matter of fact, you will marvel any profession, if there is hard work involved in it. Synchronisation and elegant body movements, Bring forth an engrossing Ballerina performance. There is a lot of sweat and blood involved in producing an outstanding and entertaining ballet performance. Those who continuously strive to give their best as a constant effort definitely lead their way to success. 
As simple as it may seem, people think that it is just a matter of a few years to become a famous ballerina. However, the truth is quite contrary. It takes almost 8 years to become a profound ballet dancer, that too not promising that any professional ballet company will surely hire you as a stage performer. The struggle is for real, and you might need to work extensively hard.

Toughnuts go far
Be a tough nut. Yes, you heard it right, do not expect that it'll be like a bed of roses. You must endure all the hardships, keeping your aim in mind. You might face blood coming out of your toe, bruised feet and a fracture on a few occasions. If you want to go far in this profession, all it takes to be a tough nut. It might seem like a dream come true to become a ballerina, However, be prepared to smash the hardships and cuts and wounds; to reach the heights of success. It is said that tough time do not last much but toughnuts do. Therefore, even if it is hard to stay focused, give your all to make your dreams come true. Do not let the injuries muscle down your motivation but make them a source of motivation for yourself.
Maintain proper body shape
Maintaining the perfect figure is the greatest and topmost priority for any ballerina performer. The body shape is of utmost importance. some of the other dancers will always look the same since their very young age. However, there are few people who have to constantly keep a watch on what is touching and going through the lips.  Bodyweight management enables a Ballerina dancer to withhold the balance, keeping their mind every moment on their feet and movements that follows through. It is remarkable if the Ballerina is into other sports for the wellbeing of their Physical health. Swimming is one of the best physical exercises that keep the body toned up, where it is also beneficial for the joints and muscles too. This is the best type of workout for those who really work hard in the studio. Yoga and body massage =help in reviving the sore and hurting body parts. A well-maintained body and weight managed well can make a remarkable difference in carrying your own weight and easy manoeuvre of every dance move, whacking through 3 hours show.
Conclusion
To conclude and summarize all the prerequisites to become a successful Ballerina, make sure to get your body in shape. Besides all that, do not live in a dream world of becoming a Ballerina that we all have fantasized. It takes a lot of hard work, patience to bear the pains and sweat, to accomplish the goals. Determination and steadfastness revoke great results. Most of all, the belief in yourself and will power, are the foundation of all the ways and means to become an astounding ballet dancer. Do not fear the failures. Keep it going. If you are meant to succeed, you will definitely rise and shine stronger than before.