Downsizing: What Is Too Small?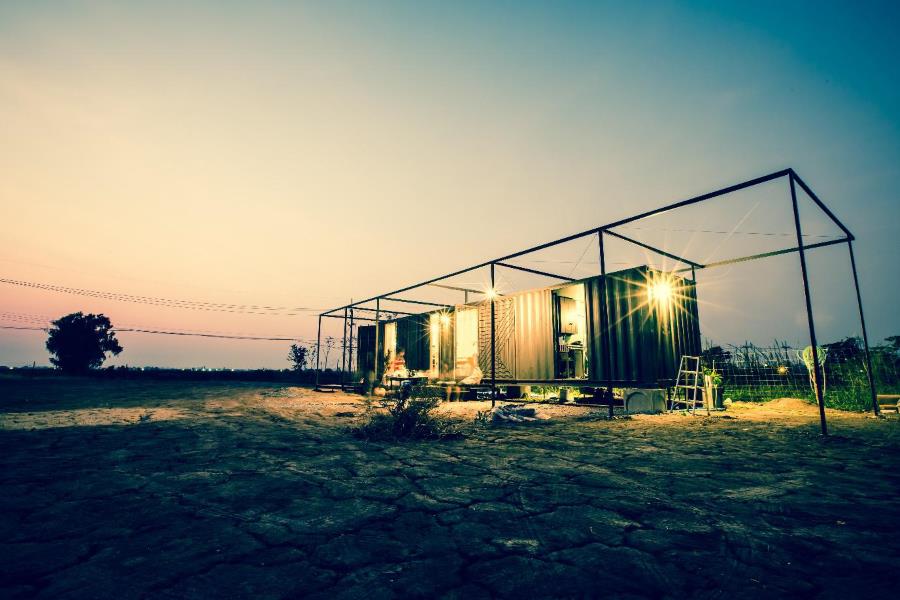 Downsizing where we live is becoming more and more common these days in a bid to reduce living costs, have less cleaning and maintenance to take care, and because a bigger house can often feel a bit lonely and empty if only a couple of people are living in it.
Tiny houses constructed in many different ways and from a variety of materials are all the rage these days, but is there such a thing as going "too small"?
The answer to that question is really up to the individual and your personal requirements. And while some people can handle something really small and cozy, for another that environment might just prove to be too claustrophobic.
Let's look at some advantages of downsizing our homes and some tips to keep in mind so you don't end up going too small.
Avoiding the Clutter
Even a really small home can have more than enough space if you don't treat it like a storage facility.
That's what often happens when people live in a large, spacious house. You tend to collect things and rarely purge anything. Instead, you end up with a garage and closet space jam packed full of stuff that nobody ever uses.
If you are planning on downsizing you can't be a hoarder, or you'll soon find your "possessions" take over your life.
If you love to just collect stuff and keep it forever, then maybe downsizing won't be the right move, but if you can get into the habit of culling unwanted things and only maintaining what's necessary, most people will find they still have more than enough space in a tiny house.
Design Open Plan Living Areas
Nothing will make a tiny home feel more boxed in than sectioning off every single room with walls. Now while you might want the bedroom and bathroom to be more discreet, there's no reason for the kitchen, dining and livings areas to be partitioned off.
A more open plan is one of the tricks that can make a tiny home look and feel more spacious, and this is definitely important for people who don't want to feel like the walls are closing in on them.
Be Certain of Your Reasons To Downsize
In order not to go too small, you really need to be clear on your reasons for downsizing to begin with. If you're uncertain about the idea, or not clear on what the benefits are and embrace those benefits, you could end up downsizing and finding yourself regretting it.
Compiling a list of reasons why downsizing is a good idea for you, and then making a plan based around your requirements is the best way to avoid going too small and possibly having second thoughts about it after the event.
Making the Most of Available Space
Unless you're an architect, you'll probably require the help of a creative professional to really make full use of the amount of space you'll have in your tiny house.
Innovative planning and thinking outside the box can often make even the smallest of spaces useable, and often for a dual purpose.
Before going ahead and constructing a tiny home, this part of the process really needs some thought and time put into it. Ideas don't always come at once, so again making a list of possibilities and continually adding to that list will ultimately help you plan and make use of the available space as efficiently as possible.
Spend More Time On Living and Less On Cleaning and Maintenance
The real secret to taking advantage of and really enjoying a tiny house is to continually remind yourself of the advantages.
While your neighbours might be spending all weekend doing chores to upkeep a larger home, you'll actually have more time to get out there and enjoy life.
Imagine just how quick it will be to clean a tiny house, and even repairs and maintenance will be at a minimum.
Life is all about living, and not just spending all your free time maintaining the home.
Tiny Homes Made From Shipping Containers
The humble shipping container is no longer used exclusively for transporting cargo or storage. These days cargo containers are being repurposed and modified for all manner of cool ideas.
Things like:
*  Roadside kitchens

*  Pop-up shops

*  Office space

*  And more...
Now more than ever shipping containers are being transformed into both tiny homes as well as spacious, large plan houses. One of the great advantages of shipping containers is you can use just one container, or as many as is required to build your house.
That's one way to ensure your tiny house is not too tiny for your needs, and expansion is a lot faster and easier when you primarily build with shipping containers too.
Let's list just a few positives:
*  Much of the construction is already done

*  Shipping containers are tough and durable

*  They are stackable, making it easy to build a second storey

*  Building with containers is much cheaper than other building methods

*  If you find you outgrow your tiny house, expansion is quite easy

*  There are different size shipping containers for versatility

This is just a short list. There are many benefits to building a home from new or used shipping containers, and it's definitely an option that warrants serious consideration.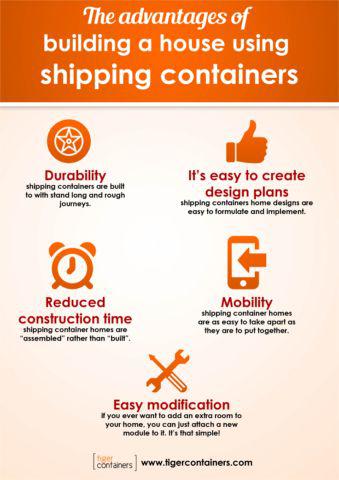 Summary
To avoid going too small you really need to be clear on what your reasons for downsizing are, as well as the objectives you hope to achieve by going through with it. Rushing your decision to downsize is likely only going to result in mistakes.
Time needs to be taken to formulate ideas and plan what you are really going for. Downsizing is meant to be all about improving your lifestyle and not cramping it, so if you are concerned about going too small, just take your time before committing and making the plunge.
If you fully understand your needs, what the advantages are and make full use of available space, once you successfully downsize, you'll wonder how you ever lived any other way.
Shipping container infographic(s) by Tiger Containers