Farm animal cruelty is bad for business
Written by

World Animal Protection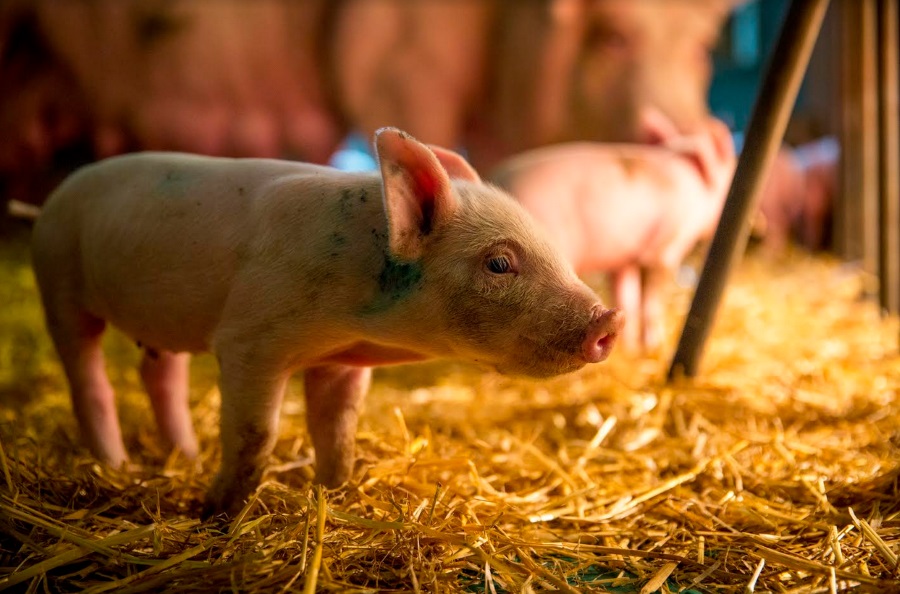 Latest international benchmark shows farm animal welfare moving up corporate agenda


23 February 2018: 110 of the world's leading food companies participated in the sixth Business Benchmark on Farm Animal Welfare (BBFAW) demonstrating farm animal welfare is moving further up the corporate agenda, with more companies responding to growing consumer concern and investor demand for better treatment of animals.
The Benchmark provides an annual review of how leading food companies are managing risks and opportunities associated with farm animal welfare.
In 2017, 11 additional companies joined global food brands such as McDonalds, Pizza Hut, Starbucks, and major Australia retailers Woolworths and Wesfarmers (Coles).
The BBFAW report highlights that many of the 110 global food companies are increasingly integrating farm animal welfare into their management and reporting processes.
47% of these companies now have explicit board or senior management oversight of farm animal welfare, a clear indication of how seriously they regard it;

72% have published formal improvement objectives for farm animal welfare;

87 companies (79%) have made commitments on the crucial issue of avoiding close confinement in one or more of the major markets in which they operate. The most common corporate commitments relate to the elimination of cages for laying hens and the elimination of sow stalls for mother pigs.
Ben Pearson, Senior Campaign Manager at World Animal Protection Australia and New Zealand said
"The message is clear: cruel treatment of farm animals is not just ethically unacceptable, it's bad for business.
"Smart businesses know that consumers and investors will no longer tolerate cruelty to farm animals. Any company that has farm animals in its supply chain needs to develop a credible animal welfare policy and have it benchmarked using BBFAW".
Recent polling from the Responsible Investment Association of Australasia (RIAA) found that, of the top three things Australians want to avoid investing in, animal cruelty was number one (69%).
Growing consumer concern about farm animal welfare has also been demonstrated by the unprecedented public response to the review of Australia's poultry standards and guidelines. The public submission period for this review has seen well over 100,000 Australians call for a better life for chickens, and an end to cages.
World Animal Protection also welcomed the performance of Woolworths, Australia's largest supermarket chain. Woolworths ranking rose to Tier 3 in 2017 from Tier 4 in the 2016 rankings. While Wesfarmers (Coles) remains at Tier 5, it is still encouraging to see the range of animal welfare policies it has introduced.
"Most meat consumed by Australians is purchased at a supermarket, so it is good to see Australia's leading retailers – Coles and Woolworths – engaging in BBFAW and making progress on farm animal welfare" added Mr Pearson.
The report is compiled in collaboration with leading animal welfare organisations Compassion in World Farming and World Animal Protection, and investment firm, Coller Capital.
For more information, please visit www.WorldAnimalProtection.org/BBFAW
The Business Benchmark on Farm Animal Welfare was founded by leading animal welfare organisations, World Animal Protection and Compassion in World Farming in 2012, with Coller Capital joining as an additional partner in 2014
BBFAW provides an annual, objective, independent assessment of farm animal welfare management, policy commitment, performance and disclosure in food companies. It enables investors, companies, NGOs and other stakeholders to understand corporate practice and performance on farm animal welfare. More information on the programme can be found at www.bbfaw.com

Through the annual benchmark, extensive engagement programmes with investors and with companies, and the production of guidance and other materials for companies and investors, BBFAW aims to drive higher farm animal welfare standards in the world's leading food businesses

The 2017 Benchmark covers 110 companies across 18 countries. The companies represent three primary food business sectors: (a) food retailers and wholesalers; (b) restaurants and bars (a category that includes many of the food service providers), and (c) food producers and manufacturers. The list includes listed and non-listed companies (private companies, partnerships and cooperatives)

Companies were measured on their approach to managing farm animal welfare in four areas: (1) Management Commitment and Policy, (2) Governance and Policy Implementation, (3) Leadership and Innovation, and (4) Performance Reporting and Impact. The assessments were based on information published by companies.