Written by Modern Australian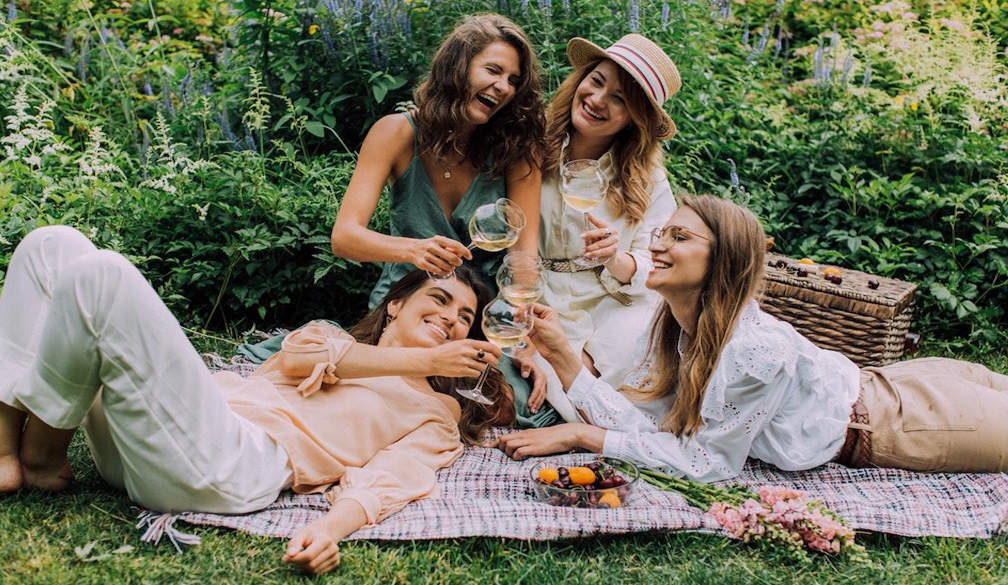 One of the most popular destinations of New South Wales is definitely Hunter Valley. As one of Australia's oldest wine regions, it has become a haven for travelers seeking to indulge in exquisite wines, delicious cuisine, and picturesque landscapes. Moreover, the fact that it's just a few hours' drive from Sydney turned Hunter Valley into an idyllic escape from the hustle and bustle of city life.
If you are interested in discovering wine, gastronomy, and natural splendor, Hunter Valley won't disappoint. Known for its lush vineyards, charming villages, and warm hospitality, this region offers a sensory journey that caters to wine enthusiasts, foodies, and nature lovers alike.
Embark on vineyard adventures
Hunter Valley's heart and soul reside in its vineyards and wineries, where each bottle of wine tells a story of long-standing tradition and heritage. The valley's microclimates allow for a variety of grapes to successfully grow here — from the robust and earthy Shiraz to the zesty and refreshing Semillon. As part of the guided tour, you will have an immersive experience, allowing you to witness the winemaking process from vine to bottle.
A wine-tasting tour isn't just about the wine itself. A diverse offer of Hunter Valley accommodation makes these vineyard adventures perfect for a honeymoon, family vacation, or team-building activity. You will learn about the land, the people, and the history that has shaped each vintage with every sip you take and winery you visit. Just make sure to take in the panoramic views of the surrounding vineyards and distant mountains to truly bask in the serenity of Hunter Valley.
Try the gourmet delights of the booming culinary scene
From quaint cafés to elegant vineyard restaurants, dining in Hunter Valley is a delight for the taste buds. This is the spot with the farm-to-table principle, meaning that everything you eat is locally produced and fresh. Some of the most popular foods are artisanal cheeses, charcuterie platters, and succulent roasted meats, all paired with wines.
Even better, the region has a variety of dining options on the budget that are equally savoring the essence of Hunter Valley as more luxurious offers. But, if you want to do more than eat, you can participate in cooking classes led by skilled chefs, where you learn to prepare dishes and meet new people.
Welcome the sunrise from a hot air balloon
Imagine the excitement of gently rising into the early morning sky with the warmth of the waking sun leaving a golden hue on the land beneath you. That's why a hot air balloon ride over Hunter Valley is a must-try experience and one of the most popular attractions in this wine region. As you float above the vineyards, orchards, and rivers, the tranquility of scenery offers a sense of peace and spiritual fulfillment.
So, it's no wonder this is often where many couples get engaged or celebrate their anniversaries! However, whether you're celebrating a special occasion or simply seeking a moment of pure bliss, a hot air balloon ride over Hunter Valley is an adventure that will leave an indelible mark on the whole journey.
Meet the Hunter Valley's creative spirit
There is so much more to Hunter Valley's allure than great wines and food. If you are an art enthusiast or a creative soul, you will adore the region's artistic side. It's evident in its galleries, studios, and public art displays, each offering a glimpse into the diverse and vibrant world of visual expression.
From traditional Aboriginal artworks that convey ancient stories to contemporary pieces that push the boundaries of creativity, Hunter Valley's art scene is a celebration of imagination and culture. Visiting local galleries is often a wonderful opportunity to meet artists, have an interactive experience, and witness the artistic process firsthand.
Explore the national parks
In the center of lush Hunter Valley's landscapes, you will find national parks and reserves ideal for an afternoon stroll or a journey of discovery. The winding trails lead through ancient forests, alongside crystal-clear creeks, and up the rocky hills that offer an expansive panoramic view of the valley below.
One of the most visited national parks is the Barrington Tops National Park, a UNESCO World Heritage-listed site that showcases a diverse ecosystem teeming with flora and fauna. As you hike its trails, you'll encounter pristine rainforests, alpine meadows, and cascading waterfalls of the Australian wilderness. The parks are also a sanctuary for native wildlife, including wallabies, wombats, and an array of bird species that define this remarkable region.
Come to festivals of flavors
Throughout the year, Hunter Valley hosts festivals dedicated to its wine and food, bringing together local producers, chefs, winemakers, and food enthusiasts for a feast of flavors and a carnival of culture. From the Lovedale Long Lunch to the Hunter Valley Wine & Beer Festival, these events offer an opportunity to try different wines, gourmet delights, and local specialties.
During these festivals, you can meet artisans and their creations, from handcrafted cheeses to freshly baked pastries. Besides the wine tastings to try new vintages, you can attend live music performances, cooking demonstrations, and interactive workshops. While you can try grape stomping during some of the usual tours, participating in this winemaking tradition during festivals is more fun and exciting.
All in all
Savoring the essence of Hunter Valley is about having the finest wines and gastronomic delights intertwined with the serene embrace of nature. Discovering wine, gastronomy, and natural splendor is an immersive experience, full of a harmonious blend of flavors, aromas, sights, and sounds. And Hunter Valley is not lacking the charm or vigor to show it all!