Written by Modern Australian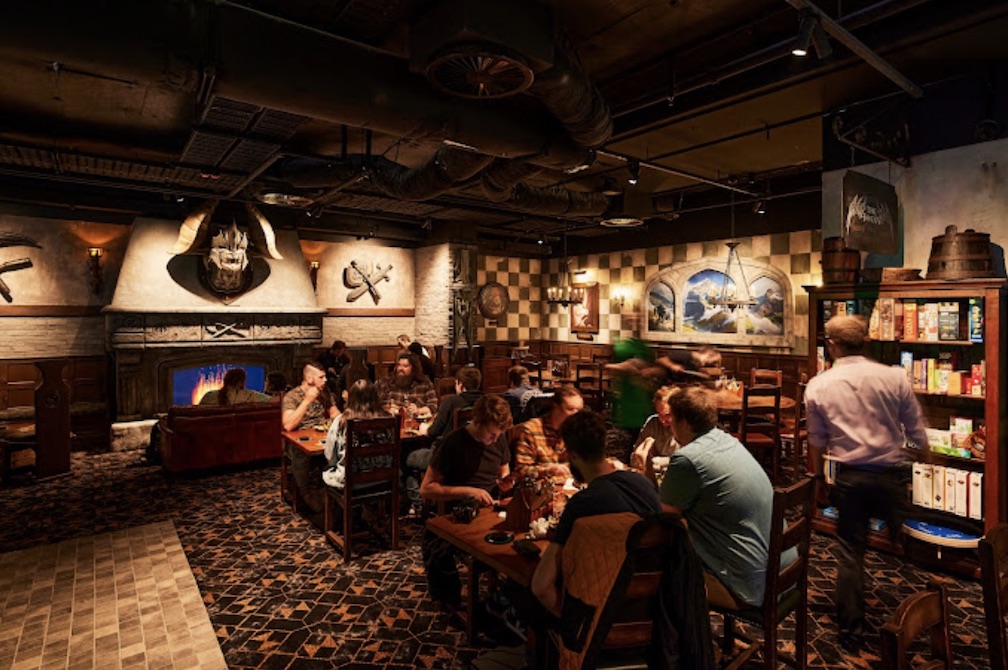 Welcome to Melbourne, home of the nerd.
Okay seriously, if you're looking for somewhere to go and hang out and just be a nerd or a geek or whatever nomenclature you prefer, Melbourne really is the place to do it. There is so much here to look at that ranges from pop culture to genuinely adult and business-centric pastimes. But without further adieu let's dive into it.
Fortress Melbourne
Shop 25/23 Caledonian Ln, Melbourne VIC 3000
To start off the list is the beloved Melbourne nerd hangout, Fortress. It's a huge venue centred around gaming both casual and professional and holds a lot of different events like movie nights, comedy nights, dedicated game nights and even esports. They have a tavern that is frequently used for eating, drinking and even gaming booths with board games that you can hire out. And there's great food and drinks available too, heck we tried it ourselves and the Fortress Melbourne menu was truly something to write home about!
Bartronica
Basement/335 Flinders Ln, Melbourne VIC 3000
In a basement off Flinders Lane lies Bartronica, a gaming bar filled with vintage, fully functioning arcade and console games. There are four-person, fully functioning Nintendo 64 consoles, pinball machines, and occasional geeky events like trivia nights. Cocktails are appropriately themed like the Mario-Mai-Tai with Beenleigh White Rum, Cointreau, almond, coconut and lime.
Pause Menu, Fitzroy
74 Rose St, Fitzroy VIC 3065
Pause Menu is another game-themed bar. It's a much smaller business both in terms of scope and venue than the other two, but that really makes it a much more cosy experience. If you want something a bit more intimate and chill that's outside the city centre, look no further.
TRAPT Bar & Escape Rooms
377 Lonsdale St, Melbourne VIC 3000
Ever since the release of the Saw movies, escape rooms have been a staple of nerd culture. A fun hour-length puzzle challenge you can do alone or with friends? What's not to love? Trapt takes it a step further by offering a bar and lounge and is a great place to just hang socially either before or after your challenging escape - Escape Rooms are also very popular as team building exercises whether for small teams or large companies, so definitely give them a look if you're thinking of something more than just nerdy fun.
Strike Bowling, QV
This one may seem like an odd entry for "nerdy hangouts" but it's well worth a look. Aside from being a bowling bar, it has space for board games, a karaoke lounge and a regular rotation of Escape Rooms. This is one of those places where you can take a small or large group for some entertaining fun and be confident that you'll be leaving with a positive experience.
Minotaur, CBD
Less of a hangout place and more of a nerd-culture hotspot, Minotaur is the place to go to buy anything and everything nerd related. Books, comics, movies, music, art, games, and figurines; it has everything from classic science fiction to modern pop vinyls. While it's not a big hang-out spot, if you're looking for one place to take your friends to shop or to get a grasp of what's on offer that you can buy in Melbourne, this should be a top place on your list.
Critical Hit, CBD
If you're looking for something like Minotaur but focused specifically on Japanese content, try Critical Hit. They stock everything you'd expect and a little more, including manga, pop vinyls, model kits, anime soundtracks, art books, anime figurines and some Banpresto Partner Store Exclusives. It's locally owned and the staff are always incredibly informed about what's going on in the scene, definitely a place to visit whether on your own or in a group.
These are just a few of the options really, there's a ton that we didn't cover, but hey, if you're interested in finding more places, there's only one way to do it. Explore and enjoy!