4 Effective Conflict Resolution Strategies in the Classroom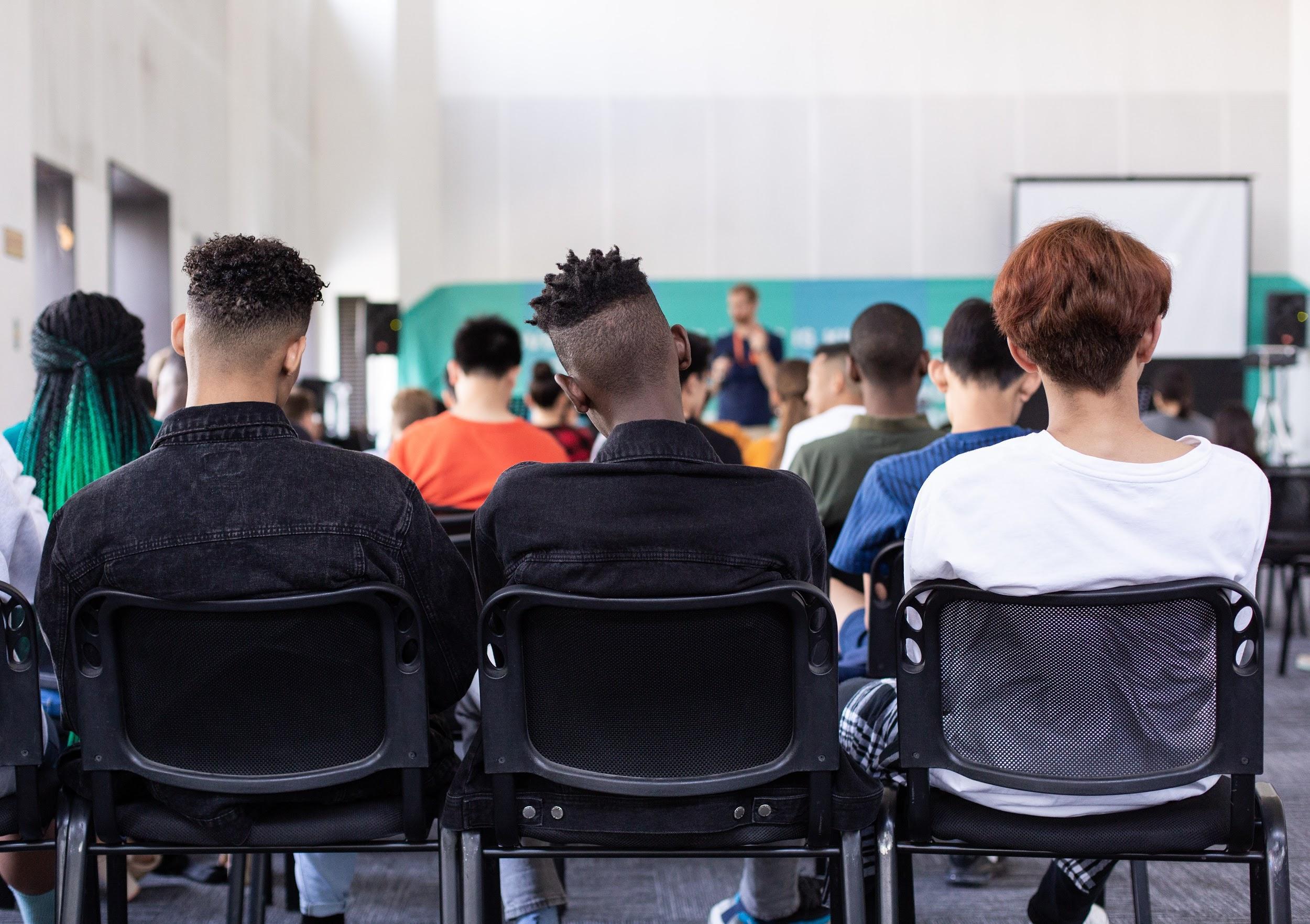 A classroom is a place of progress, educational enlightenment, a place where new friendships and strong bonds are formed, but it can also be one fraught with conflict. Unable to perceive a stressful situation objectively, children tend to react impulsively and express strong emotions when faced with stress. Every teacher who has had to resolve conflict during one of their lessons is well aware that getting the kids to be quiet again isn't enough. Children need to learn how to manage stress, how to react properly and when to back away. Furthermore, they need to learn how to tame their impulsiveness and perceive the whole situation from an appropriate angle. What kids are unable to see at their age is that there are consequences to their actions which aren't worth the outburst they weren't able to control. This is undoubtedly one of the hardest things teachers need to communicate to their students, and here we take a look at some of the most effective ways to learn self-control in the classroom.
Teach Them to Meditate
However, you might want to be careful when introducing the term, since there will be students who will immediately picture hours of quiet time they will instantly dismiss. Instead, explain that meditation represents the ability to gain control of one's strong emotions, that it lowers anxiety and positively channels stress and that, most importantly, it provides an opportunity to react in a way that will prevent later regret. An increasing number of students suffer from anxiety, and both the ones who initiate conflict and the ones who fall victim to provocation can undoubtedly do with the benefits of meditation in the classroom (more information on www.opencolleges.edu.au). Introduce breathing techniques into your lectures even if there's no conflict to resolve and let your students feel the difference for themselves. Meditation will definitely lower their anxiety levels, improve academic performance as well as their social life.
Roleplaying
Roleplaying as an exercise when no real conflict occurred allows students to calmly perceive the situation from a much more objective standpoint. Play out a minor situation and show them how it might escalate to a major ordeal. Real conflicts do not give a teacher much time to react, but roleplaying allows everyone to stop and highlight what exactly went wrong and how to deal with it. Emphasize the feelings that emerge and try to get your students to open up about their own. Get them talking and saying how they really feel, both when they are part of an argument and when they are just the spectator. Demonstrate different situations with different students, and switch their roles so they can have a clearer picture of what it feels like to dominate the argument and to be on the other side. This way your students will think twice before engaging in delicate situations of this nature.
Encourage Tracking
Regulating conflict is all about perspective. Students need to see beyond their anger and fear and react properly. A fantastic way of gaining said perspective is to assign a task which entails observing and writing down different conflicts, students witness or participate in themselves. It is imperative that you explain that there's no need for identifying other students. What is important is the activity they witness and their reactions. Their account of the event should be as objective as possible, but they can also note how it made them feel and what they would have done differently. Later on, students should voluntarily share their observations and discuss the positive and negative sides of the reactions. This can be done several times during the academic year, thus encouraging students to pay attention to their surroundings.
Teach Them to Listen
A misunderstanding (or miscommunication) is most commonly the cause of most conflicts at school. Teaching good listening habits is a life skill that will help eliminate many potential arguments in the future. If you prompt your students into a discussion regarding some previous conflicts you are very likely to hear something like "I didn't mean it like that", "She's twisting my words" and "That's not what I meant". This is a great opportunity to teach them how to really listen to others and realize how much it can help. Teach them to maintain eye contact with their peers and let the speaker talk without interruption. Furthermore, teach them to ask questions if there is any confusion, ensuring that there is no confusion between the interested parties and what was said. Body language is extremely important here since you need to give the speaker positive reinforcement by nodding or smiling.
Where there is young blood, there will be conflict, but it need not ever escalate to that degree. These techniques will enable your young charges to resolve their issues in a mature way and if necessary, with the help of an adult, while helping them lower their anxiety and stress levels. Their academic achievements are bound to improve and they will gain precious life skills for whatever awaits them in their personal and professional lives going forward.