Caravanning Queensland Pulls in Partnership with Austral Volkswagen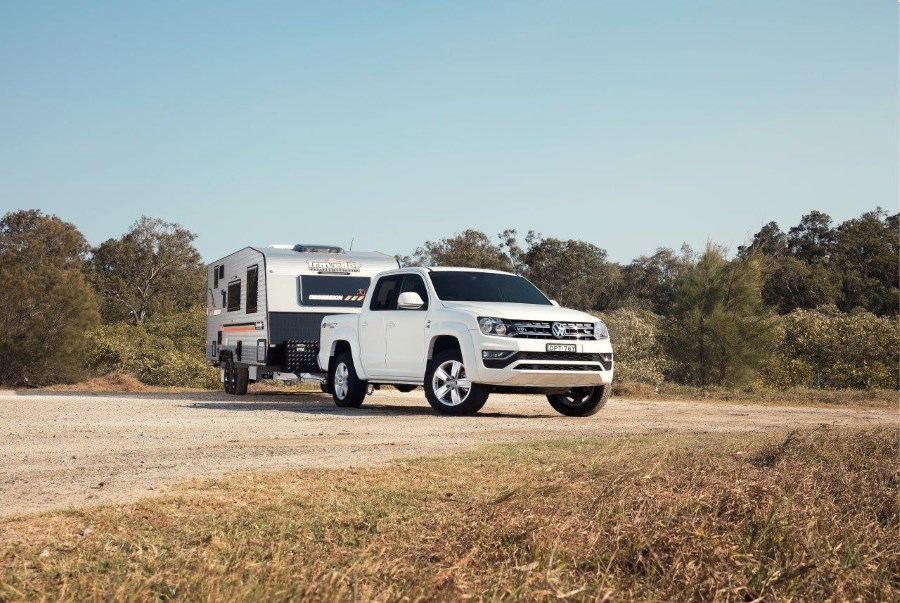 Caravanning Queensland has rolled into the New Year with the brand new 2018 Volkswagen Amarok V6 Turbo Diesel joining their convoy as their official tow vehicle, thanks to a new partnership with Austral Volkswagen.
Jason Plant, Caravanning Queensland Trade General Manager, said the association has a longstanding relationship with Austral Volkswagen and is thrilled to have entered into their first vehicle partnership with the dealer.
"Austral Volkswagen have been big supporters of Caravanning Queensland for a number of years, showcasing new and existing vehicles at various industry events and shows," Mr Plant said.
"The 2018 Volkswagen Amarok V6 Turbo Diesel has increased its tow rating from 3.0 tonne to a whopping 3.5 tonne towing capacity, making it one of the most capable vehicles in its class to tow caravans and enhance the outdoor and adventure lifestyle.
"Acting as our official tow vehicle for 2018 and 2019, the Volkswagen Amarok will feature in all Caravanning Queensland activities requiring a tow vehicle, including film shoots, promotional activities and caravan show advertising.
"The new Amarok will also be showcased at various Caravan Safety Check Days across the state, acting as both our transportation vehicle and the Caravanning Queensland mobile office."
Joe Toohill, Austral Volkswagen Dealer Principal, said they are excited to partner with Caravanning Queensland for 2018 and 2019.
"Austral Volkswagen is excited to be partnered with Caravaning Queensland as we strongly believe the V6 Turbo Diesel Amarok is the new bench mark in this very popular segment," Mr Toohill said.
Caravanning Queensland will take ownership of the Volkswagen Amarok in early February.
About Caravanning Queensland

Caravanning Queensland
 

is the peak industry body for caravan dealers, manufacturers, camping suppliers, service providers and caravan park operators through two related associations. These are the Caravan Trade & Industries Association of Queensland and the Caravan Parks Association of Queensland Inc.