Practical Ways to Make Your Small Business Highly Efficient
Is your marketing specialist also struggling to create a graphic images for a campaign?
Business efficiency goes hand in hand with success. An efficient businesses place gets things done on time, gets more things done, and facilitates high productivity levels as well. Here are several proven ways your small business can become much more efficient:


Use Automation Software


Don't let your employees' waste time performing mundane and repetitive tasks. Most of the repetitive and simplistic tasks at offices can now be easily performed by automation software. Automation tools can help your employees do everything from scheduling Facebook posts to basic accounting. Most of these software programs aren't that expensive either. For example, Buffer, a tool that allows marketing teams to schedule social media posts, is available online for free. Make sure your employees benefit from automation software wherever possible.


Invest in State-of-the-Art Financial Technology


Small businesses in Australia more often than not spend fortunes obtaining financial advice from big names in the sector. These days, the financial advice business is also largely automated. Small businesses can obtain the same services for far less money with robo investing Australia programs. This fin-tech tool automates dispensing financial and investment advice based on complex algorithms. If you can find the right program, your company could save tens of thousands of dollars spent on hiring financial advisors.


Identify and Eliminate Obstacles to Getting Things Done


Are there any obstacles between an employee starting a task and finishing it off? For example, if a personal assistant needs to walk across the office take a printout, then that's a major obstacle to completing tasks on time. Likewise, find out what obstacles could be hindering your employees' performance. Remove these obstacles to naturally improve efficiency levels.


Buy Cloud-Based Software


Keep employees connected and working regardless where they are with cloud-based software. With cloud solutions, your employees don't have to rely on a single computer or a hard drive to access tasks. Cloud makes files available to anyone, across multiple devices, anytime and from anywhere in the world. Overseas employees can work together on the same documents with cloud solutions regardless of being in different time zones. Employees can easily work from home if needed. Cloud-based software keeps employees highly connected in invested in your business. Therefore, don't drag your feet on getting the right cloud solutions.


Don't Burden Core Employees with Unnecessary Tasks


Is your marketing specialist also struggling to create a graphic images for a campaign? Don't burden employees who handle core business-related tasks with trivial tasks. This occurs more commonly at small businesses with small staffs. If there are non-repetitive or small tasks to perform, hire freelancers for the job. The in-house employees should be focused on core business related tasks only.


Create a Distraction-Free Office Environment


Make sure the office environment is free of distractions that kill productivity and efficiency. This should be looked at from the level of house the floor plan is placed. For example, are noisy customer service reps distracting the accountants or the writers? Make sure each and every employee can work without interruptions.
Last but not least, have a process for completely projects and make sure everyone sticks to that process. Cutting corners to avoid the established process has the opposite effect of streamlining. If one employee or team cuts corners, then everyone else might end up messing up because of that. Follow the above tips, and your business will become a lot more efficient and less resource costly.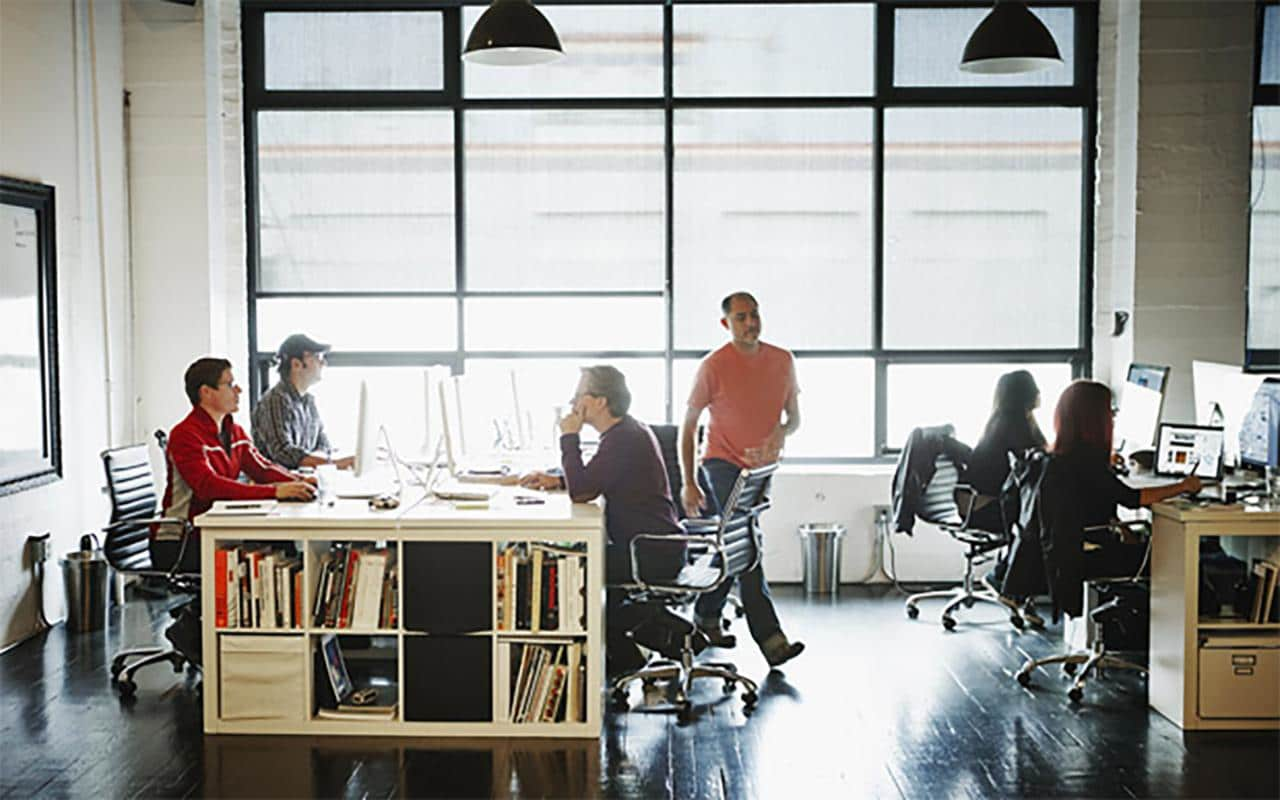 Make sure the office environment is free of distractions that kill productivity and efficiency