How to Dress for Work: Chic 9-5 Style
Written by

Brigitte Evans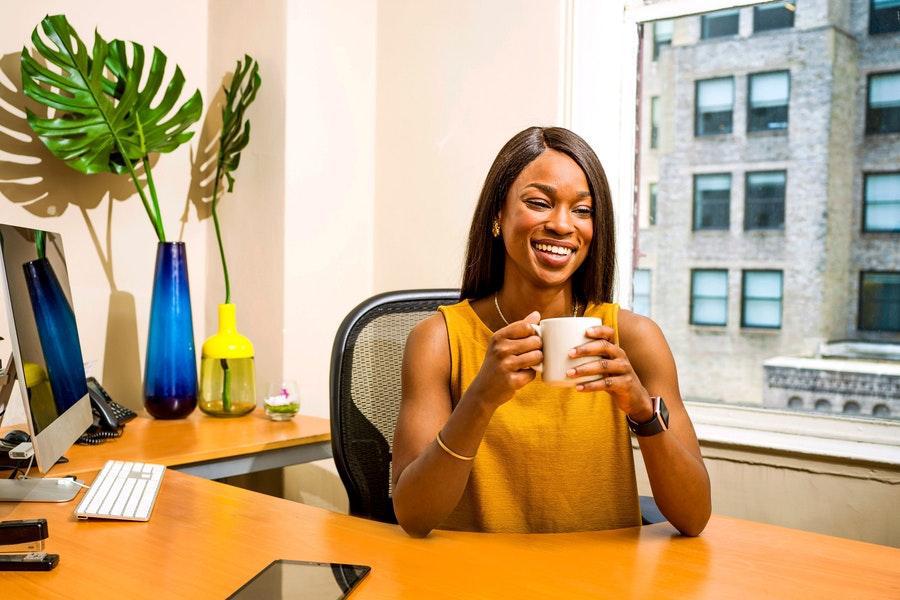 Do you want to look professional and put-together yet stay true to your personal style? Is it even possible to make your work outfits look chic and interesting and not sterile? Women in the corporate world face these questions every day! If you want to get them answered and find out how to look absolutely dashing on your 9 to 5, here are some practical fashion tips to memorize and apply.


You need a good jacket
Are you in your late twenties and still don't have a blazer? What are you waiting for! Everyone needs one, no matter who career-oriented they are. A double-breasted model, on the other hand, will look more advanced and chicer—like a 2.0 version, so if you're serious about looking put-together, go with this model. Have some money to splurge on something high-fashion and high-quality? Pick up tweed Chanel boucle jacket. This piece is truly timeless and perfectly weighted which means it will look amazing on anybody! For the colder weather, you can grab a classic trench coat. There's a reason why Burberry has been producing their models since the late 1800's—they are sometimes the only thing that can make you look polished and professional when the weather outside is frightful. Why not consider a smart brown leather jacket?


An adult t-shirt is a must
Have an overly stuffy outfit that you want to liven up? Gran a clean and minimalist adult tee! If your outfit is a little too boring, add some extra flair with a ribbed t-shirt model or something with an interesting back seam. However, keep in mind that your bra must not show!!!


Grab a shirtdress
If you work at a dressier office environment, you might want to grab a shirtdress. This thing goes perfectly with a pair of simple pumps! If you're aiming for something more fashion-forward, wear it over your shoulders like a jacket to show off your outfit underneath. If a shirt dress is too much for you, you can choose a classic patterned skirt with polka dots or florals. This clothing item always looks uplifting yet professional, especially when paired with something basic like a white tee and black pumps.


Go easy on pants
To be honest, you only need two pairs of pants for work—slim black pants and dark skinny jeans. These two will get you through everything from serious business meetings to casual Fridays. Choose something high-quality that will not bag out quickly. Some dark-wash skinny jeans are a perfect chic work addition. They look more elevated because of their darker shade and if you pick something that fits you perfectly, you'll have a match for a lifetime.


Be bold with jewelry
There are days when all you have the strength to do is throw on a pair of jeans and a shirt, some jewelry will elevate your whole look and make it office-ready. Luckily, you can find all sorts of amazing necklaces for women that to from super subtle to very bold. See what will balance out your outfit and go for it! A pair of interesting earrings can also look amazing and make you feel like a real adult! When you have a lot of responsibility to take at work, this little ego boost can help!


Add a watch
Sure, we all have our smartphones that can do so much more than tell time. However, that doesn't mean they will ever be able to imitate the chic factor a grown-up watch can have. And, you can really save a lot of money on this item. Oftentimes, if you pick out something with a leather strap, it will look classy and elegant no matter how little you spend on it.


Splurge on a good leather bag
Sure, canvas totes are really practical, but nothing looks as sophisticated as a good leather bag. That bag says SHE'S THE BOSS! If you want to look extra fancy and feminine, pick a top handle bag.


Three pair of shoes is all you'll ever need
Say it with me: mules, loafers and pumps! These are super versatile and can be worn with any of these aforementioned items, so feel free to mix and match as much as you like and you'll always pull out something great.


If you take a few of these tips and try them out, you'll see how amazing you'll look and how professional you'll feel. It's really the best and most powerful feeling, so dress chic whenever you can!