Top 5 Designer Sunglasses That Celebrities Are Wearing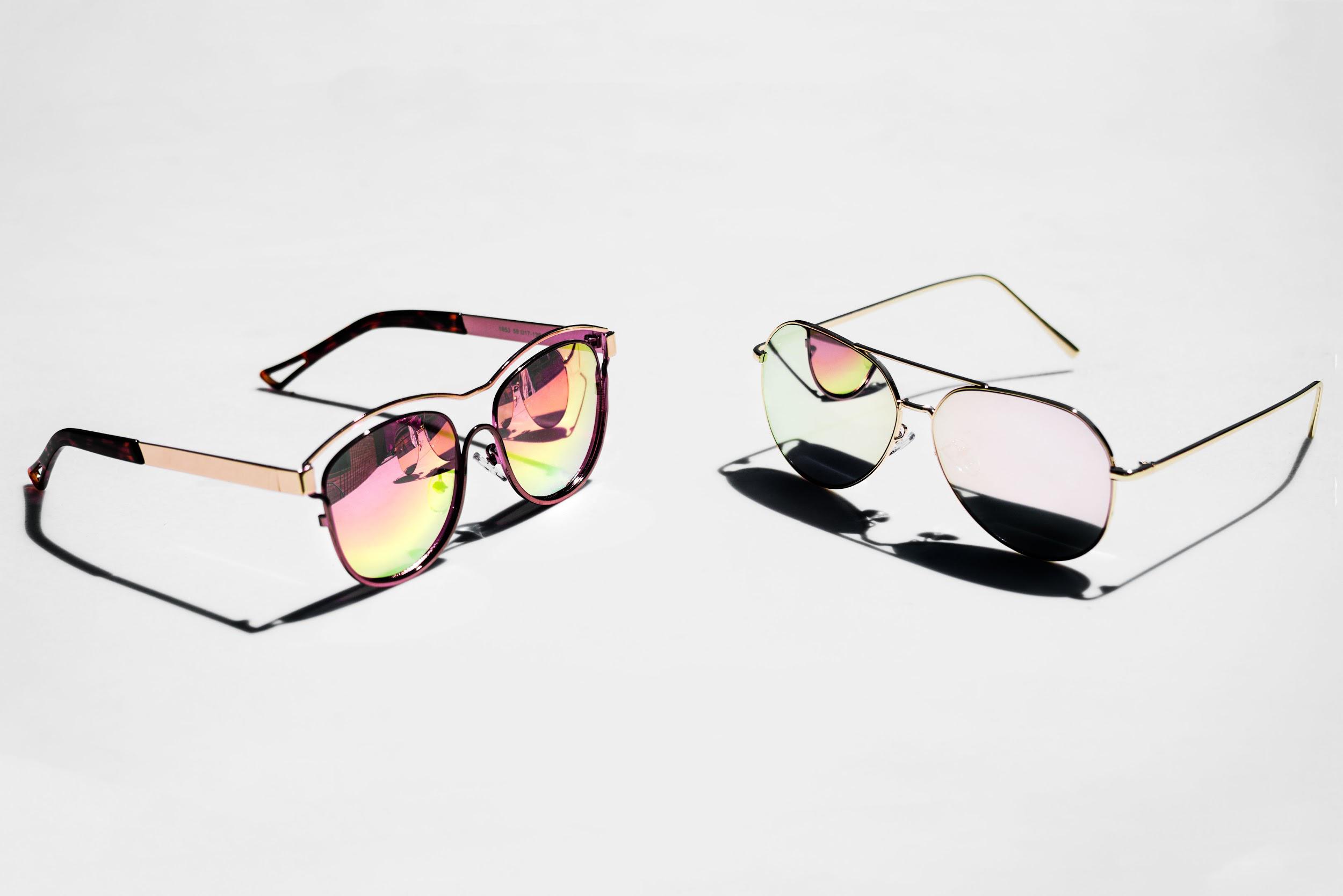 Celebrities live such a public life that sometimes they need to be able to move around without being easily recognized. And what helps them is a little disguise using sunglasses. Celebrities love them, don't they?
Well, sunglasses are first and foremost protection for the eyes from the harsh sunlight. But since emerging in the 1930s, sunglasses have become popular as a fashion accessory. Much of that is thanks to celebrities wearing them in movies and other parts of their jobs.
Over the years, there are several designs, brands and styles of celebrity sunglasses that came out for you to choose from, and that makes it extra difficult to decide. If you're looking to buy a pair, you can steal an idea or two from your favourite celebrities.
Here are the top sunglasses among celebrities:


1. Cat-Eye Sunglasses
If you're aiming for a feminine and gorgeous look like Gigi Hadid and Miranda Kerr, cat-eye sunglasses should be on top of your list. Marilyn Monroe and Audrey Hepburn slayed it, too, before them. Cat-eye sunglasses are classy and suit various face shapes. For instance, cat-eye sunglasses with frames that are bold and with angular lines would be a perfect fit for round faces, sharpening soft facial features and rounded jawlines.
2. Mirrored Sunglasses
Mirrored sunglasses have a reflective optical coating that reduces the amount of light passing through the lens by 10 to 60 per cent. Mirrored sunglasses are both classy and stylish, and are your perfect accessory in summer. Just take a look at how Blake Lively, Olivia Palermo and Kendall Jenner rock them. If you are blonde, you can pick one with a blue mirror to contrast your hair. On the other hand, you can go for gold, which would illuminate your face.
3. Aviator Sunglasses
Ray Ban Aviator sunglasses are classic, but there's nothing outdated on them. It's flattering and timeless for both men and women. You should see them on Ben Affleck, Dwayne Johnson, Angelina Jolie, Brad Pitt, Julie Chen and Alessandra Ambrosio. Did we mention the Obamas? The whole family just slayed them at one point. This year, there are revamped aviator sunglasses that look both retro and modern. Get an oversized pair to get that mean and badass style.
4. Oversized Sunglasses
Oversized sunglasses are just practical and trendy these days. During summer, it gives you full protection from the sun as it covers your eyes and most of your face. It has become a fashion savvy's favourite as well, and you can take inspiration from the fabulous Nicole Ritchie. Selena Gomez and Beyonce also rocked them. Oversized sunglasses work best with oblong faces, and square-shaped frames are especially flattering for round and oval faces.
5. Embellished Sunglasses
If you want all eyes on you, embellished sunglasses are a way to go to make a statement. They surely are bold and show-stealing, enough to make you feel like a queen or king. Details like diamonds and floral can also make it very feminine. Eyes on Olivia Palermo, please. Don't forget Beyonce, too, who wore an oversized Gucci sunglasses with pink glitter, tortoiseshell and yellow glitter colour-blocked acetate. And Do you remember Jessica Simpson pulling out a pair of sunglasses embellished with red flowers? And men are not to be left out, as a pair of round frames with nice metal detailing on the brow would be great to emphasize a mean look.
There are other styles and designs to choose from, from the colour and shape of the lens to the details of the frames and sizes of sunglasses. This year's trend is about being bold and getting out of your comfort zones. Get a pair that would suit your personality and style.