NOM: Nutty Oat Milk – the newest plant-based milk range from PUREHARVEST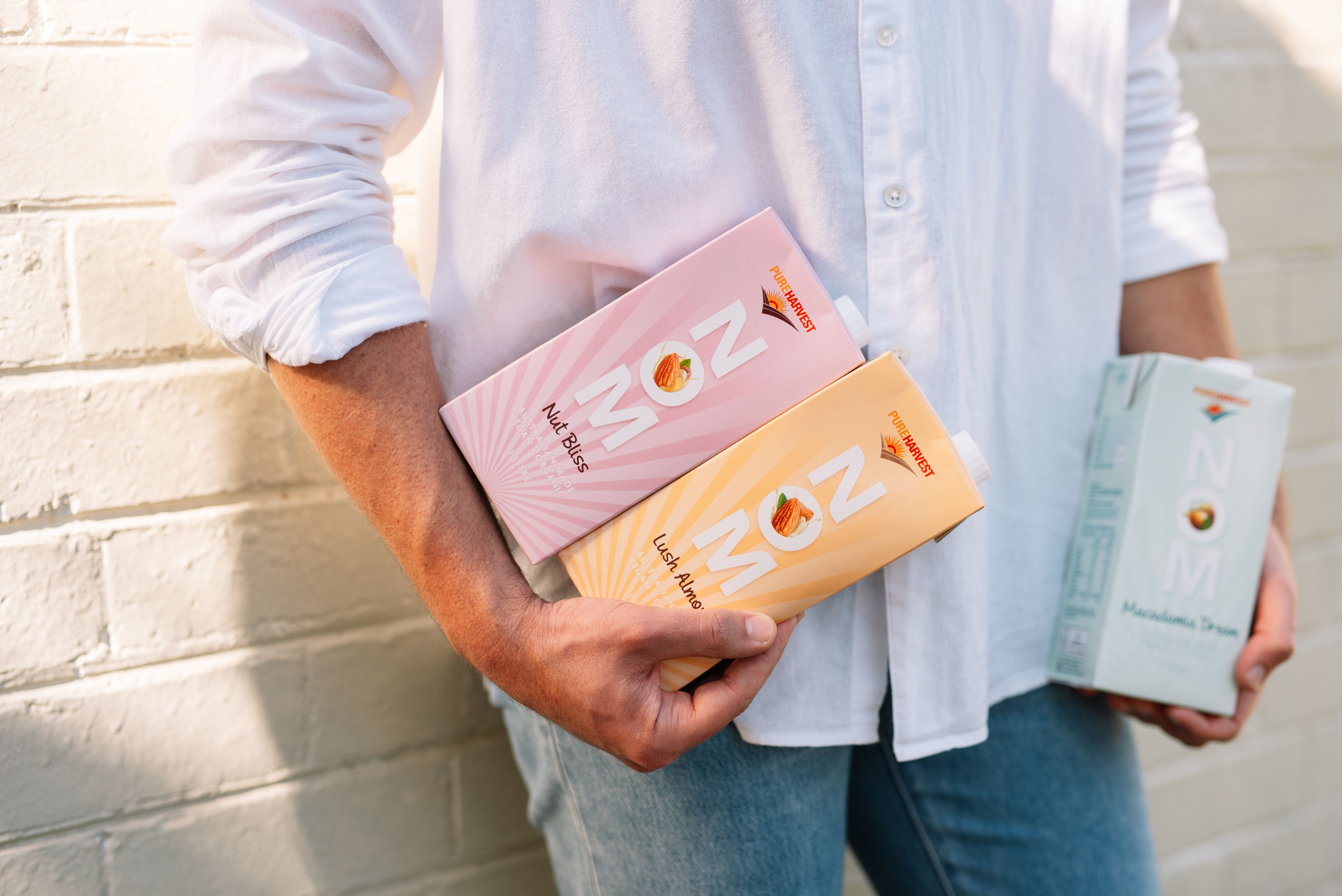 NOM is the newest non-dairy milk range from the Australian owned and family-run company, PUREHARVEST.
NOM (Nutty Oat Milk) is made from a blend of nuts and oats to create plant-based, vegan milks that combine the creaminess of oat milk with the delicious flavour of nut milk.
The NOM range comes in three tasty and incredibly distinct flavours:
• Macadamia Dream
• Nut Bliss
• Lush Almond
NOM is no ordinary milk. Each NOM milk contains only the best whole, organic and natural ingredients to make beverages taste great and their drinkers feel good.
Wonderfully balanced and naturally creamy, the beauty of the NOM milks are their versatility – perfect for frothing and creating coffee at home; making healthy smoothies and feel-good porridges; as well as in many sweet and savoury dishes. Think… vegan pancakes, vegan mac 'n' cheese or fresh pasta.
The NOM range is free from powders, artificial chemicals, flavours, emulsifiers and preservatives; making them the ideal milks to fuel Australian bodies.
• No added sugars
• No added flavours
• No preservatives
• No dairy
• No GMO
PUREHARVEST's NOM range of milks are available at Woolworths (RRP. $3.90 per 1-litre carton) as well as in select independents and health food stores nationwide.
To find your closest NOM stockist or to find out more information, visit pureharvest.com.au.