What is the difference between an osteopath and a physiotherapist?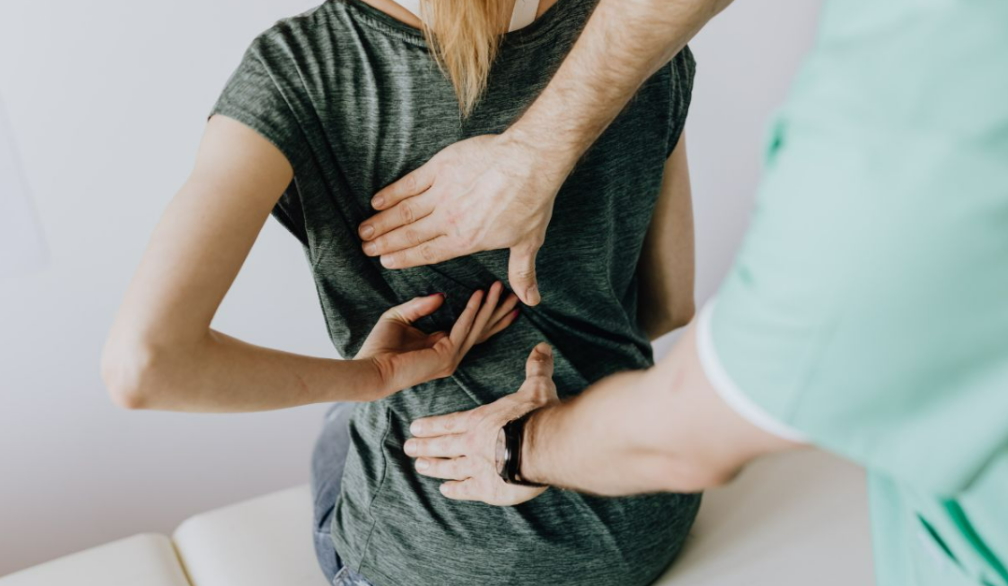 What's the difference between an osteopath and a physiotherapist? On the surface, these two professions seem very similar but important differences that set them apart. 


Osteopath vs physiotherapist: What is the difference?
Osteopaths and Physiotherapists are both allied health professionals who treat musculoskeletal injuries or movement problems. They help their patients keep moving and enjoy doing the activities they love in life. 
However, each profession differs in the approach to treatment. Physiotherapists are focused on the specific area for treatment while an osteopath takes a whole-body approach (biopsychosocial care).
While both  use non-invasive, manual techniques Osteopaths tend to provide a more hands-on approach to treatments - like massage.  
On the other hand, Physiotherapists often use  exercise and other modalities, such as electrotherapy. 
Here's a closer look at what physiotherapists and osteopaths do to understand the differences. 

What is Physiotherapy?


Physiotherapy focuses on improving body mobility and function by addressing musculoskeletal injuries. These types of injuries impact bones, muscles, tendons and ligaments.
Physiotherapy aims to treat existing pain, physical dysfunction and injury while reducing the risk of symptom recurrence. 
An evidence-based clinical health science, Physiotherapy employs treatments that have been proven in scientific research. 

What type of injuries and conditions can a physiotherapist treat?


Physiotherapy can help address an expansive range of physical issues including:
Knee injuries

Limited range of motion

Ankle, foot, shoulder, and hip fractures

Muscular dystrophy  

Sports injuries

Arthritis 

Chronic diseases like diabetes, osteoarthritis, osteoporosis

Multiple sclerosis 

Headache and vertigo

Carpal tunnel syndrome 

Respiratory issues 

Physiotherapy techniques


After assessing and diagnosing the issue, a Physiotherapist will use  various methods to treat their patients including, but not limited to,:
Exercise therapy and stretching:

The client will be guided through various exercises and stretches to relieve pain and strengthen a problem area 

Electrotherapy:

A mild, gentle electrical pulse can stimulate the body's natural painkillers and contract muscle to restore function

Traction:

Relieves pressure on the spine

Hold and cold treatments

: Pain-relieving and antispasmodic

Therapeutic ultrasound:

Heats the soft tissues in the body

Manual therapy and massage

: The Physiotherapist will use hands-on manipulation and massage of the tissue and joints to provide pain relief and improve range of movement. 
Moving the body in specific ways can help strengthen muscles and encourage a speedy recovery. Physiotherapists can take a variety of approaches to rehab exercises at pools and  gyms. They can also use fitness equipment like pilates balls or resistance bands. 


Targeted treatment 
Physiotherapy focuses on treating the specific area causing trouble. 
For example, if a patient presents with a knee issue, a Physiotherapist might work with electrotherapy or exercises which focus on the knee region only.


What is an Osteopath
Osteopaths provide clinical care for the neuro-musculoskeletal system and treat injuries and pain with a whole-body approach.


Whole-body treatment 
In Osteopathy, the entire musculoskeletal system is taken into account when working on an issue, observing how bones, nerves, tissues and muscles influence each other. 
This whole-body approach is central to Osteopathy and, in this way, differs from Physiotherapy which generally treats areas in isolation. 
Using the previous example of a patient troubled by knee pain, an Osteopath may use similar modalities to target the knee specifically but will also look at addressing the problem from a whole body perspective. Such as, what could be done to improve posture to reduce knee strain. 
The circulatory, nervous and lymphatic systems of the body are also considered during Osteopathic treatment as they have a significant impact on the healing process.

What type of injuries and conditions can an osteopath treat?


Osteopaths can treat similar conditions to physiotherapists including: 
Arthritis

Sciatica

Sports injuries

Back pain

Neck pain 

Arthritis 

Vertigo

Repetitive strain injuries

Discomfort during pregnancy 

Tendonitis

Osteopathic techniques 
Osteopaths have a variety of techniques to draw on when treating a patient, including;
Soft tissue massage:

Reduces tension and compressive stress in the body and can speed up the healing process
Mobilisation techniques:

Help to restore joint range of motion
High Velocity Low Amplitude Thrust Techniques (HVLAT)

: Restore motion and improve the function of joints
Exercise:

The patient is prescribed at-home exercises to relieve aches and improve posture and mobility
Functional dry needling:

Releases muscle tension and promotes energy, balance and healing

Choosing treatment
Ultimately it is up to the patient to decide which approach to take. Some may prefer the more holistic approach of an Osteopath while others may respond well to Physiotherapy modalities of treatment and exercise routines.
In Australia, Physiotherapists can practise in a public hospital or private clinic and patients can be referred by their GP. Osteopaths usually work in private practices but can work in other health settings including medical clinics, rehabilitation clinics, and aged care facilities.