Co-Occurring Disorders and Overcoming Addiction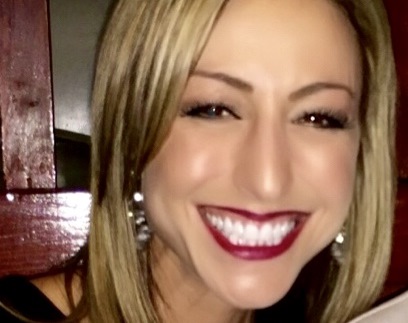 Co-occurring disorders, also known as dual diagnosis, refer to the combination of substance abuse and the presence of a mental disorder.  Many individuals who enter treatment for substance abuse are also diagnosed with a co-occuring disorder. Over half of all individuals suffering from drug addiction are also believed to have a co-occurring mental illness.  Over one third of all individuals with a mental illness suffer from some form of substance addiction.  Treating all of these issues in a rehab centre or under medical supervision is imperative for long term recovery.
In my journey as a woman in recovery I had to overcome much more than substance abuse, I also suffered depression and anxiety, as well as a eating disorder.  My hope is that sharing my experience on lgbt couples rehab California with others will help them to see that they are not alone, and that if I can overcome these things in my life they can too!

Eating Disorders
At 15 years old my parents told me that they were getting divorced.  At the time the only thing I could control in my life was food. I began restricting my eating and, later realized, that this was the beginning of my battle with an eating disorder.  I would either restrict or binge so I didn't have to feel my feeling or deal with things around me. This was a vicious cycle because when I would restrict I was irritable, and depressed, and when I would binge I was literally eating my feelings which led to serious self esteem issues because I would put on weight.  I always felt that if I looked perfect on the outside no one would know what a mess I was on the inside.
When I was introduced to Adderall I thought it was the best thing ever because it gave me the energy to make everything "just perfect", and totally killed my appetite.  Very quickly this "dream drug" turned into a living nightmare further fueling my active addiction, and eating disorder. Within weeks I was completely dependent and addicted to Adderall.  At my lowest point at 5'7 I had dropped down to just 95 lbs, and was fighting the worst depression of my life. My eating disorder, and my addiction were no longer a secret, it was now painfully obvious to everyone around me that I had a problem.
Depression and Anxiety
I can remember having anxiety as young as five years old.  I would ring my hands together and was constantly worried about something.  I was five years old what could I possibly have to be worried or stressed about?  But that is just how anxiety works, there is no rhyme or reason to it. I also have always been a perfectionist so if I was not the best at something in my eyes I was a failure.  This only fueled my anxiety and depression because I always felt like I was never good enough, or at least that's what I told myself every day.
My depression was at its worst when I was a little older, and I had my first suicide attempt at 15 years old.  I tried self medicating with drugs and alcohol for years, which only worsened depression and several more suicide attempts because I felt as if there was no other way out from how I was feeling.  I just wanted to give up.
My journey in recovery began when I was thirty four years old, and my addiction has spiraled out of control.  I knew nothing about addiction or that there was another way of life. Through treatment and working a program I have been sober for three years and found healthy ways to deal with my anxiety and depression, and become a happy, strong woman today!
I thank God everyday that I was able to get the help I needed so desperately to heal, and begin on my journey of recovery. Overcoming depression, anxiety, and a eating disorder can be especially difficult to overcome because we literally have to eat in order to survive.  Just like alcohol and drug abuse there are deeper issues that are causing these behaviors. Once they are identified, and treated by a professional you learn healthy coping mechanisms.
The author

Crystal Hampton, I am 37 years old, with 5 years sober.


I work for Recovery Local, a digital marketing company that advocates spreading awareness on the disease of addiction. Our company was founded by and staffed with recovering addicts cultivating recovery resources through sharing our own experience, strength, and hope.