Top 5 Non-Surgical Cosmetic Procedures for Men in 2019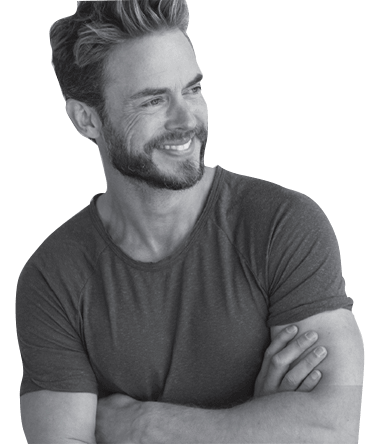 A few years ago, you wouldn't have heard many men talk about cosmetic procedures but today, clinics have more male clientele than ever before.
Advances in cosmetic medicine make it so easy to look and feel younger without having to go anywhere near a scalpel or take time off work.
If you want to freshen up and rejuvenate your look, here are the cosmetic procedures that are most popular amongst today's men.


Top 5 Cosmetic Procedures for the Modern Man


Anti-Wrinkle Injections: Expression Lines & Crow's Feet
Having deep lines across your forehead and between your eyebrows can make you look angry and much older than you really are. Countless men are using anti-wrinkle injections to smooth out their appearances and prevent new lines from forming in the future. Anti-wrinkle injections work by relaxing the muscles that cause expression lines and results last for several months. Only a qualified doctor or CPCA-certified clinician should be administering your anti-wrinkle injections.


Dermal Fillers: Volume Loss and Male Enhancement
The older you get, the more volume you lose in your face, but dermal fillers are the ideal solution for reversing some of the common signs of ageing. Fillers are used to plump up areas such as the cheeks and can help create a more contoured appearance, including a defined jaw and chin.
Male enhancement is now also possible with dermal fillers. CALIBRE fillers for men have fast become the go-to solution for men looking to increase their girth without having to undergo surgery. Dermal fillers contain naturally-occurring substances, which makes them completely safe. Results can even be reversed should you not be entirely satisfied.


Chemical Peels: Skin Rejuvenation
For men looking to freshen and brighten up their appearance, chemical peels are a very popular treatment option. Cosmetic clinics offer a wide selection of peels, most of which don't require any downtime. A peel removes dead and damaged skin cells, resulting in a rejuvenating effect that instantly freshens up your look.


Kybella: Double Chins
If you're tired of living with a double chin even after you've reached your ideal weight, Kybella is a treatment that can safely dissolve the fat under the chin, leaving you with a more defined appearance. To achieve a more masculine jawline, a series of injections that contain naturally occurring substances are used to destroy unwanted fat cells, which are then gradually absorbed by the body. Most men will require more than one treatment but the results are well worth it.


Microneedling: Wrinkles, Scarring & Pigmentation
The natural ageing process and environmental factors all take their toll on your skin eventually, but microneedling is a non-invasive way to reverse these effects. Along with treating pigmentation, wrinkles and scarring, this procedure is also used to decrease the size of pores and treat sun damage. During this procedure, the top layer of the skin is damaged to activate the skin's natural healing process. This results in an increase in collagen and elastin, which is required for younger, healthy looking skin.