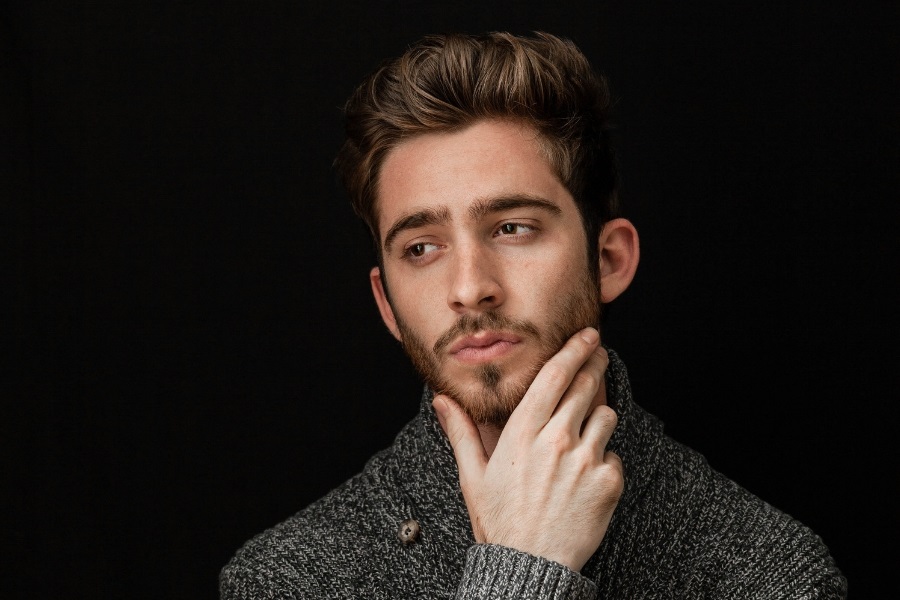 Do you have family members who grind their teeth? The truth is that you may be doing it as well, but you don't know it yet. Bruxism often occurs during sleep, so people find out that they have it from their sleep partner who keeps complaining about the sound. While occasional teeth grinding doesn't usually cause harm, regular teeth grinding may cause some health problems. Don't let this behavior continue for years and damage your teeth, interfere with your sleep quality and cause you pain. Let's find out more about this disorder.
Why do people grind their teeth?
While there is no particular cause that can lead to bruxism, several factors can increase the risk - genetics, stress, anxiety, sleep disorders such as sleep apnea, and regular alcohol, drug, or tobacco use. However, 70 percent of bruxism is caused by stress and anxiety, usually in adults. It's associated with certain competitive or highly determined personality types. Also, it's possible that people develop bruxism as a coping strategy similar to biting their cheeks, lips, or nails.
Symptoms of bruxism
People with bruxism may not be aware of what they are doing during sleep, but they can certainly feel the consequences. First, you will notice jaw discomfort, tooth pain, unexplained facial pain, broken or chipped teeth, crowns or fillings. Second, bruxism can cause the jaw to move out of alignment and induce TMJ pain. If that happens, you should check out Cerezen TMJ treatment in order to deal with this disorder successfully. All of these problems can be followed with headaches.
Go to check up for diagnosis
If you have some of the symptoms, you should definitely visit your dentist. Professionals should be able to identify early signs of bruxism such as tooth wear, enlarged jaw muscles, and jaw discomfort. Over-vigorous brushing, abrasives in toothpaste, acidic soft drinks, and hard foods can also cause tooth wear, but if they are followed by other symptoms, a dentist should notice the difference. This is one of the most undiagnosed sleep disorders, so you should be specific when explaining your problem.
Treat bruxism by changing lifestyle
There is no cure for bruxism, but there are many options that can help you relieve the symptoms. While you will have to change your lifestyle a bit, these changes will be good for your health in general. Think about what you eat and drink. Foods and drinks that contain caffeine can intensify your condition, as well as alcohol. Avoid chewing gum because this habit will get you more used to clenching. Also, stop chewing on pencils or pens or anything that is not food. Try to stop grinding your teeth during the day. It's easier to control it when you're conscious, and you can position the tip of your tongue between your teeth to practice.
Improve mental hygiene
As mentioned, stress and anxiety can cause bruxism so you will have to solve problems that cause stress. You can ask your doctor about options to reduce your stress, or you can go to a therapist, attend stress counseling or obtaining a prescription for muscle relaxants. If the stress is causing the tooth grinding, reducing it may actually eliminate your problem. Here are some lifestyle modifications that can help you reduce symptoms.
Improve your sleeping hygiene and maintain a consistent bedtime and wake-up time. Meditate, do yoga, or do other exercises that can help you relax. Enjoy a warm bath or massage regularly, or go to facial massage that can alleviate jaw tension.
Conclusion: Treat it on time
Many people are unaware that they have bruxism, so if you're exhibiting any of the symptoms, use the advantage you have and have yourself checked out and treated before it gets worse. As you can see, tooth grinding can cause many problems, but there are also many options for dealing with this problem. Go to a dentist for a check-up regularly and try to find a way to release the stress. Changing your lifestyle can help you deal with bruxism, so avoid food and drinks that can intensify your condition, relax in the hours before bedtime and maintaining a soothing bedtime routine. Remember, your health is more important than any problem that causes the stress.

Scarlet is a passionate writer and a regular contributor at highstylife.com interested in fashion, lifestyle, and health. She loves traveling, you could say that she is a real travel addict, especially when she has a chance to visit some exotic destinations. She would tell you that inspiration can be found in the most unexpected places.