Top Sightseeing Spots in New Zealand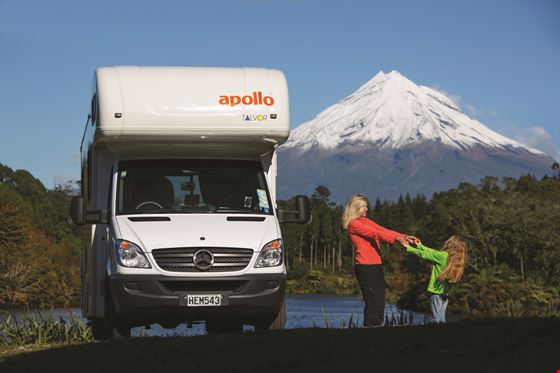 New Zealand is one of the most fascinating locations for anyone to visit in the world. After all, it's a place with a variety of unique landscapes, but it isn't very big. In fact, many people like to travel in a motorhome hire New Zealand to see as much as possible.
So, what is there to see in the area? New Zealand has so many fabulous destinations that it is hard to name just a few, but to help you get started planning your road trip in a motorhome hire New Zealand, we'll highlight some of the best sightseeing spots in the country.
Believe us. New Zealand wouldn't be one of the most sought after countries to visit if it wasn't as beautiful as they say it is. Take a look:
Fox Glacier-There is a reason why Fox Glacier is often-visited. It's a unique destination in the country with beautiful glaciers everywhere you turn. In fact, there are so many different ways to see Fox Glacier, so whether you simply want to see it from below while observing from the safety of the ground, fly and see it from above in the hands of a trustworthy pilot, or hike on it with a guide to show you around, Fox Glacier is not a sight that you want to miss.

Kaikoura-This gorgeous coastal destination is breathtaking in its own right. Where ocean meets mountains, the views here are incredible. But, that's not all. Did you know that you can also see a variety of whale specimens when visiting Kaikoura? Depending on the time of the year you can see more than just the sperm whale. Plus, Kaikoura is a fun city to visit and will keep you busy for a while, so if you love mountains, ocean, and great spots for relaxing, you need not look further than what Kaikoura has to offer.

Milford Sound-If you've never been to New Zealand, now is the time to get to know fiords. In fact, Milford Sound is an absolute favorite for many a New Zealand first-timer. From the boating excursions to the hiking trails that look down on the waters, there is plenty to do for the adventurer who can't get enough of the beauty found in New Zealand.

Rotorua-Rotorua is a must-see place for two reasons. First of all, it's thermal waters are great for relaxing in. A destination for those who love hot springs, it's a place that is full of them. If you also like getting to know new cultures, you'll also have the opportunity to get to know more about the Maori. The Maori are a unique people with many beautiful customs and traditions. Why not get to know more about them by visiting one of the local villages?

Beaches all over: If you're a beach lover, there are plenty of places to visit in the country. We couldn't limit it to one place, but the following beaches are favorites for both locals and visitors alike: Piha Beach, Hot Water Beach, Abel Tasman Beach, Wharariki Beach, and Cathedral Cove are just some of the many must-visit beaches in the country. Much like Australia, there are several beautiful white sand beaches and clear waters for you to swim in, as well as other unique beaches that you won't find just any where else. For example, how often have you gone swimming at a hot water beach? You'll have the opportunity in New Zealand.

Mt. Cook-As New Zealand's highest mountain, it's an impressive site to see. But, that's not all, you can also hike up the mountain if you have experience and enjoy adventure. If you're hoping to develop better climbing skills, you can take a cue from Sir Edmund Hillary who actually developed his when preparing to climb Mt. Everest. If you're not up for the adventure, you can always enjoy it from down below in the Aoraki Mount Cook National Park.
There is so much to see in New Zealand that if you truly want to take advantage of visiting the country, you'll want to take more than just a couple of weeks to see it—especially if you like outdoor adventures. For example, some of the best hiking trails can take a few days to do, so you may want to allot enough time for everything on your itinerary.
If you're preparing for a trip to New Zealand, consider how it may be a good idea to pack a motorhome hire New Zealand and travel the islands with your bed in the back of your vehicle. After all, this will help you cut down on costs and avoid having to book hotels along the way. It makes life easy and provides you with the ability to park near your favorite destinations that you want to see.