Written by Beth Regattieri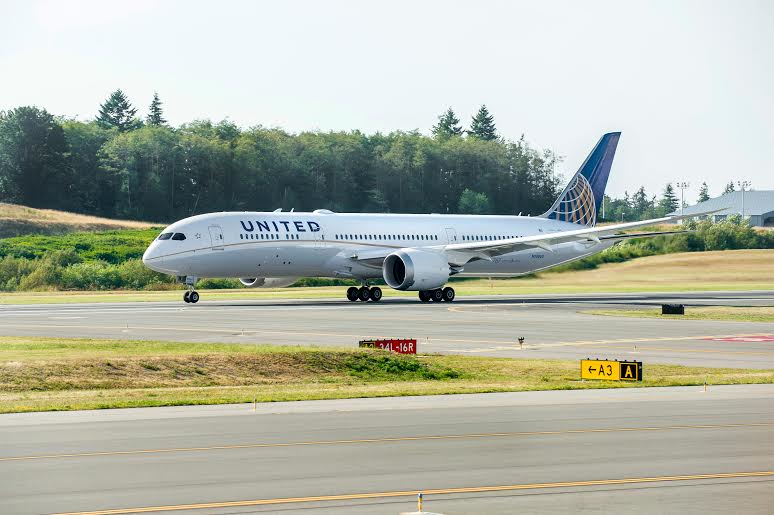 United Airlines recently announced the winners of its Universal Studios Hollywood VIP. The winning Australian agent Michelle Nagy from Flight Centre will experience an all-compassing visit to Los Angeles that includes two return flights from Sydney or Melbourne with United Airlines, a three night stay at the Sheraton Universal and a VIP Experience for two at Universal Studios Hollywood to experience its newest attraction, 'Fast & Furious-Supercharged' – an exhilarating high-speed chase that catapults you into the high-stakes underworld of fast cars and international crime cartels.
Thrill-seeking agents in Australia and New Zealand were tasked with maximising bookings for United Airlines and Universal Studios Hollywood. Agents who made bookings gained points and were put in the running to win one of two trips.
As part of their trip, Michelle will experience the significant investments United has made in recent months reflecting the airline's ongoing commitment to enhancing the customer experience including a refreshed airport terminal at LAX, and upgraded food and beverage service in United's increasingly competitive Economy service – including multi-course meals, complimentary beer and wine and a new option to purchase premium snacks. 
Top performing agents in Australia and New Zealand are rewarded as United celebrates its recent announcement that it will introduce the 787-9 Dreamliner on both its daily Sydney services, effective 28 Mach, 2016. The introduction makes Australia an all Dreamliner destination for United, as it already operates the revolutionising aircraft on its non-stop Melbourne to Los Angeles service.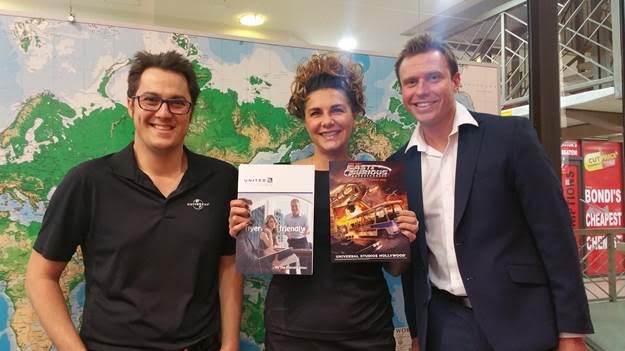 Tristan Freedman, Universal Studios Hollywood Regional Manager, Michelle Nagy from Flight Centre and Ian Dart, United Airlines National Account Manager

MV - Another article published in collaboration with MultiViw