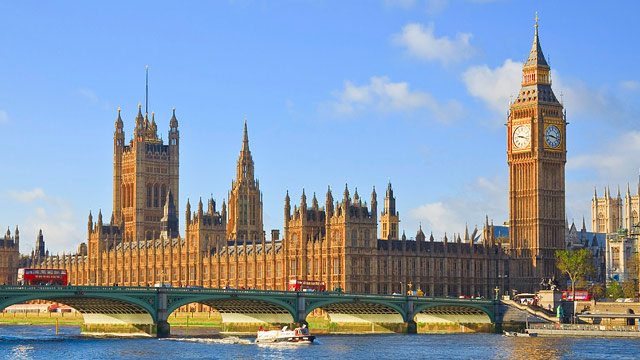 You know that feeling when you get back to the office after holidays and can't focus on anything except booking your next trip…
Look no further for holiday inspo, Airbnb and Twitter have teamed up to reveal the top travel destinations that Aussies Tweet about* and the most wishlisted Airbnb homes** in those locations.
So what are the top ten cities fuelling our #travelbug on Twitter and the most wishlisted Airbnb homes to book in those cities?

1. London, England **https://www.airbnb.com.au/rooms/501171



2. New York, United States **https://www.airbnb.com.au/rooms/834190



3. Paris, France **https://www.airbnb.com.au/rooms/668799



4. Bali, Indonesia **https://www.airbnb.com.au/rooms/5904771



5. Rome, Italy **https://www.airbnb.com.au/rooms/747656



6. Dubai, United Arab Emirates **https://www.airbnb.com.au/rooms/4279931



7. Tokyo, Japan **https://www.airbnb.com.au/rooms/4222643



8. Bangkok, Thailand ** https://www.airbnb.com.au/rooms/1697780



9. Hong Kong, China  **https://www.airbnb.com.au/rooms/12847185



10. Venice, Italy **https://www.airbnb.com.au/rooms/1034213



If the back to office blues has sent you into holiday planning mode, then you're not alone.






















Almost half of the Tweets about holiday dreaming are shared in the first three days of the working week and, on average, Aussies Tweet about travel 25% more on office days than on the weekends.
The top Australian travel hashtags point to a national appetite for new experiences
#travel

#wanderlust

#adventure
"No matter where they are in the world, Aussies use Twitter to see and share what's happening. If you take a look at the top travel hashtags, travellers are using Twitter to share awe inspiring pictures, tell stories from the road or get tips on the best little place to eat in town — it's enough to give anyone #wanderlust," Suzy Nicoletti, Managing Director of Twitter Australia, said.
Based on booking data for the first half of 2018, Airbnb is forecasting the biggest year yet with more homes, Experiences and destinations to explore.
According to Airbnb:
2018 Trending destinations include booming U.S. Midwestern cities (Indianapolis, IN), the Brazilian coastline (Matinhos, Brazil), mountain retreats (Fernie, BC) and bustling beach towns (Bournemouth, UK)

Guests are booking more non-traditional homes, with nature lodges (700% growth), ryokans (600%) and yurts (155%) seeing the most growth

Food Experiences are most popular, with 29% of bookings in the food and drink category, but music-related Experiences are expected to gain
With over 4 million listings in more than 65,000 cities worldwide, Australian travellers are spoiled for choice on Airbnb. Whether you're looking for your next solo adventure, a romantic escape with your partner, or a place your family can call their home away from home for a few weeks — there's a home for every type of traveller on Airbnb.
"More travellers than ever are turning to Airbnb's wish-list tool to help them find, save and short list ideas for their next holiday destination in their quest to explore different locations around the world. From mountain-top treehouses to luxurious castles and everything in between, there is a dream Airbnb home to suit every traveller's taste and budget," Sam McDonagh, Airbnb's Country Manager, Australia and New Zealand said.
It's time to plan your next hashtag-worthy trip, kick off your 2018 travel bucket list, and leave your friends and family suffering from some serious holiday #FOMO.