Written by News Feature Team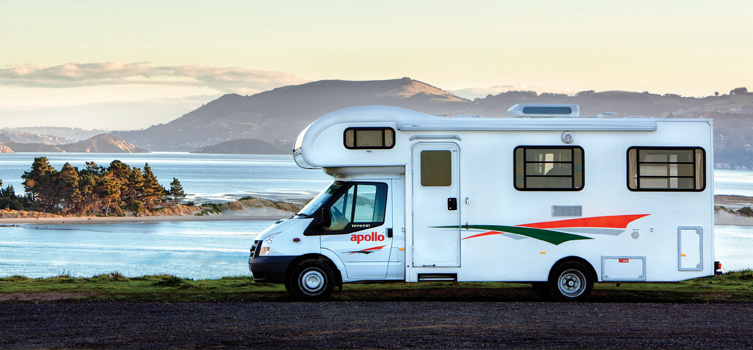 There are numerous reasons why a motorhome holiday to New Zealand can be an exhilarating and rewarding experience. Due to the sheer range of destinations and attractions on offer, the land of the long white cloud will rarely disappoint - even if your group has an eclectic range of tastes and interests. Here are 5 of the best reasons why you should seriously consider New Zealand for your next road trip holiday:


1. You'll experience an incredible amount of diversity
New Zealand has a wonderful array of natural and cultural attractions that differ considerably as you move between the North and South Islands. Due to the different climatic conditions of the islands, it is possible to encounter a wide spectrum of natural settings, including mountains, glaciers, rolling hills, and the famous Fiordland in the south, whilst the north will expose you to geothermal hot pools, tropical rainforests, and stunning beaches. However, it is not just New Zealand's nature that is diverse – the country is also a wonderful melting pot of different cultures and of course, numerous Maori and European heritage sites.


2. You can control your own destiny and be spontaneous
New Zealand is an incredible place for a motorhome trip not only because its road infrastructure is excellent but also because the highways and minor roads can be quiet if you're willing to travel outside of peak season. As you traverse the country's amazing scenery you'll be afforded a number different routes that chose from on a whim, making your experience feel highly spontaneous and splendidly adventurous. Moreover, it's perfectly plausible to see virtually all of the country without needing to rely on other forms of transport (unless you need to catch a ferry between the two major islands of course), meaning New Zealand can offer tourists a genuine sense of liberty and control that many other destinations simply cannot.


3. It can be done more affordably than you'd think
Although the country has a reputation for being an expensive destination these days, it is still possible to see and do lots without spending a fortune. It is important to remember that many of New Zealand's highlights are indeed its incredible and awe-inspiring landscapes, meaning that apart from guided tours, glacier walks, or specialised activities, much of it can be experienced either for free or at a relatively low cost. With prior planning and a little research, it is also possible to identify cheaper stop overs and affordable eateries that can be realistically built into any itinerary.


4. It's safe and friendly
New Zealand has consistently ranked highly in a plethora of studies that have focused on identifying the world's safest countries. With exceptionally low crime rates and very few incidents involving tourists, the country is an incredibly safe destination to visit, especially for those travelling with families. Moreover, in recent years, New Zealand has frequently topped visitor and expatriate polls that have sought to pinpoint 'the world's friendliest country', and it's easy to see why once you encounter the laidback and easy-going nature exhibited by many of the locals.


5. The scenery is unrivalled
You could easily argue that you only really need one reason to visit New Zealand – the scenery alone. Whether it's a boat ride along Milford Sound, a glacier walk at Franz Josef, or simply a sedate drive through the Lindis Pass, the country has a range of landscapes that are perhaps beyond comparison with anywhere else. There can be truly fewer places that are better to road trip through than New Zealand and it is unlikely that visitors will experience such amazing diversity in such a relatively small country. Time to book those flights!