Simple Home Renovations That You Can Do Yourself
Written by

NewsServices.com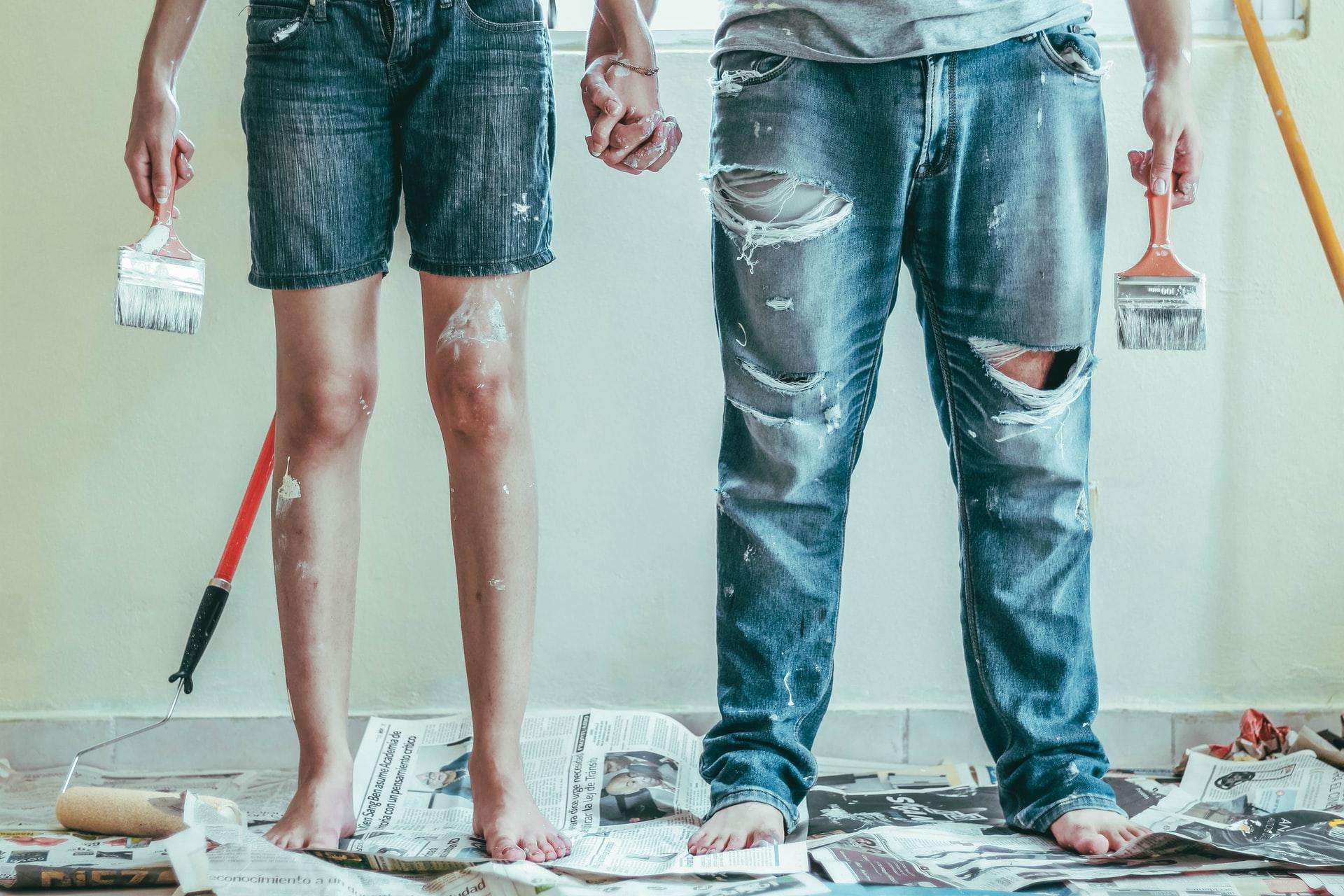 If you're thinking about sprucing up your surroundings without actually doing a huge amount of work or spending thousands, you can always consider doing some new DIY tricks to renovate your home. Not only is it a worthwhile way to fill up your time, but you can also find a home improvement project that will make it seem as if you've had a complete home renovation.
Your enthusiasm is there, but you have no idea where to start? Check out these simple home reno ideas that will inspire you to revamp your home.
Update the front door and exterior accents
Step one in boosting your curb appeal is giving your front door a fresh coat of paint. This is an easy DIY project and all you need to do is pick a daring accent colour that will pop out but also work well with your exterior. In that way, your door will take the spotlight.
You can also pay attention to certain details such as replacing your home number and your mailbox, installing new lights around your home, ensuring to power wash the pathways and the driveway. This will make your home appear all spruced up and well put together.
Refurbish your foyer
The entryway in your home is always the first thing everyone sees so try to make a great first impression. Entryways are frequently unfairly neglected in home renovations, but when redone well they can set the tone of the entire home. A fresh coat of paint on the walls, a few fancy accessories such as reupholstered cushions on the bench, a modern mirror and a vintage chandelier will do wonders to your otherwise simple or dull hallway.
Apply removable wallpaper
Updated walls are effective in improving the interior, but most people cringe at the mention of the word wallpaper, particularly if they've had disastrous attempts with it in the past. Luckily, new things and materials appear all the time and now you can get this project done easily with removable wallpaper and some expert advice from watching instructional YouTube videos.
Wallpaper nowadays is stylish and affordable, and in a short time with minimal investment, they can completely revamp your room. Use them to add pattern and colour to your walls and once you've had enough, you can easily remove them.
Paint your walls
If you still prefer a painted surface to colourful wallpaper, painting your wall is an even easier project. The only trick that you need, is to take your time if you want quality results, especially with setting up the project. Here, preparation is the key to success and it will make the entire job and cleaning up afterwards much smoother and easier.
Refresh your kitchen cabinets
Shabby kitchen cabinets can make for a dull and dreary kitchen. Instead of replacing them, consider repainting them and switching out the old hardware for a more striking update. You might also choose to change out one cabinet door to glass – it will highlight your most prized china, serving plates and glassware.
Apply a new backsplash
Another kitchen renovation that is slightly bigger but quite effective is applying a new backsplash. Some designers advocate for a quick fix using peel-and-stick tile, rather than working with real tiles or mosaic. These peel-and-stick tiles are extremely affordable and doable regardless of how unskilled you might be in DIY stuff. The job is simple and requires no complicated or expensive tools. The tiles can easily be cut and adjusted to fit into any space and they stick to your wall without any additional adhesive.
Update old floors
Scratched, faded and worn out old floors can ruin the aesthetics for an entire room, but re-finishing entire floors might just be too big of a bite for a DIY project. Fortunately, there's a quick fix here as well – the trick is in applying a couple of coats of durable floor paint and adding some area rugs to define the space. These two things will change the complete look of a room.
Switch up your lights
Speaking of lighting, you could refresh every fixture in your home. It's an easy and simple way to transform the interior and completely shift its mood and vibe. All interior designers claim that light is a powerful tool that elegantly elevates a basic space into something beautiful, warm and inviting. And the choices are endless, you can use fancy chandeliers, modern floor and desk lamps, or cool pendants and accent lighting.
Renovating your home doesn't have to be a difficult ordeal or a costly proje, just consider these tips next time you decide to remodel your home. Start by setting up a budget and get organised by making a list of projects you wish to get done. Hopefully, the advice you find here will be helpful!