Innovative Book Shelving Ideas for A Modern Home
Written by

Modern Australian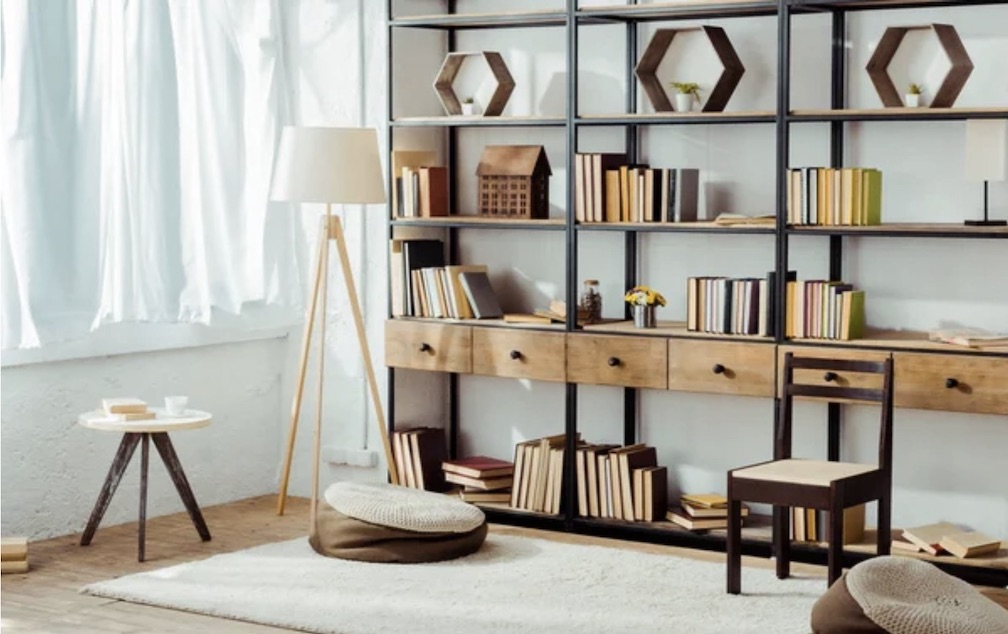 Book lovers looking for creative methods to display their favourite works of literature rejoice! Your home can be transformed into a reading haven that also serves as a distinctive and contemporary display of your favourite books with only a few easy adjustments. There are many ways to give your bookshelves an eye-catching makeover, whether you're furnishing a cosy library nook, a statement living area, or need a few inventive ideas to free up some space. 
Here are some of the most creative bookshelf ideas for a contemporary home, from reused wood pallets to contemporary floating shelves. Including a bookshelf in the form of a ladder is one original idea. This shelving unit with a vintage feel gives any place a little personality and charm while still offering a lot of storage space. Use it in the living room to hold decorative items and smaller volumes, or put it in a corner and use it to store hardcover novels.
Assess Available Wall Space Before Purchasing
It's crucial to measure the available wall space before purchasing book shelves for your home to ensure that the shelves you select will fit precisely. After all, installing shelves that are either too big or too small for the space is the last thing you want to do. Be sure to accurately measure your wall space and account for any obstructions, such as a window or door frame. 
By doing this, you can be sure to choose book shelving that is the ideal size for holding your books and other stuff. To guarantee that the shelves complement your current decor, also take into account the style and colour of the shelves. You may be certain that you'll appreciate your book shelving for many years to come with careful thought and preparation.
Consider The Size, Shape, And Style of Desired Shelves
There are several factors to take into account while looking for the ideal book shelving for your area. Size is crucial since you want to make sure the shelves are big enough to hold all of your books without taking up too much room. The overall appearance of your space can also be affected by the shape of the shelves. 
Curved or circular shelves can provide a distinctive, contemporary touch, yet traditional rectangular shelves are timeless and adaptable. Finally, since there are many different types of materials and finishes for shelves, the style is also significant. You can build a library that is both practical and beautiful with the correct shelving, which comes in everything from industrial metal to rustic wood.
Consider The Weight Capacity of Shelves
It's crucial to take the shelves' weight capacity into account while choosing book shelving. Never try to overburden them to avoid having them collapse! They tend to accumulate quickly when it comes to books. One book can quickly become 10, and before you know it, your shelf is packed with them. In light of this, you should make sure your shelves can support the weight. The required weight capacity can be calculated by taking into account the shelves' construction and the number of books you intend to store there. You don't want your bookshelves to endanger your priceless library.