New report uncovers Australia's affordable property hotspots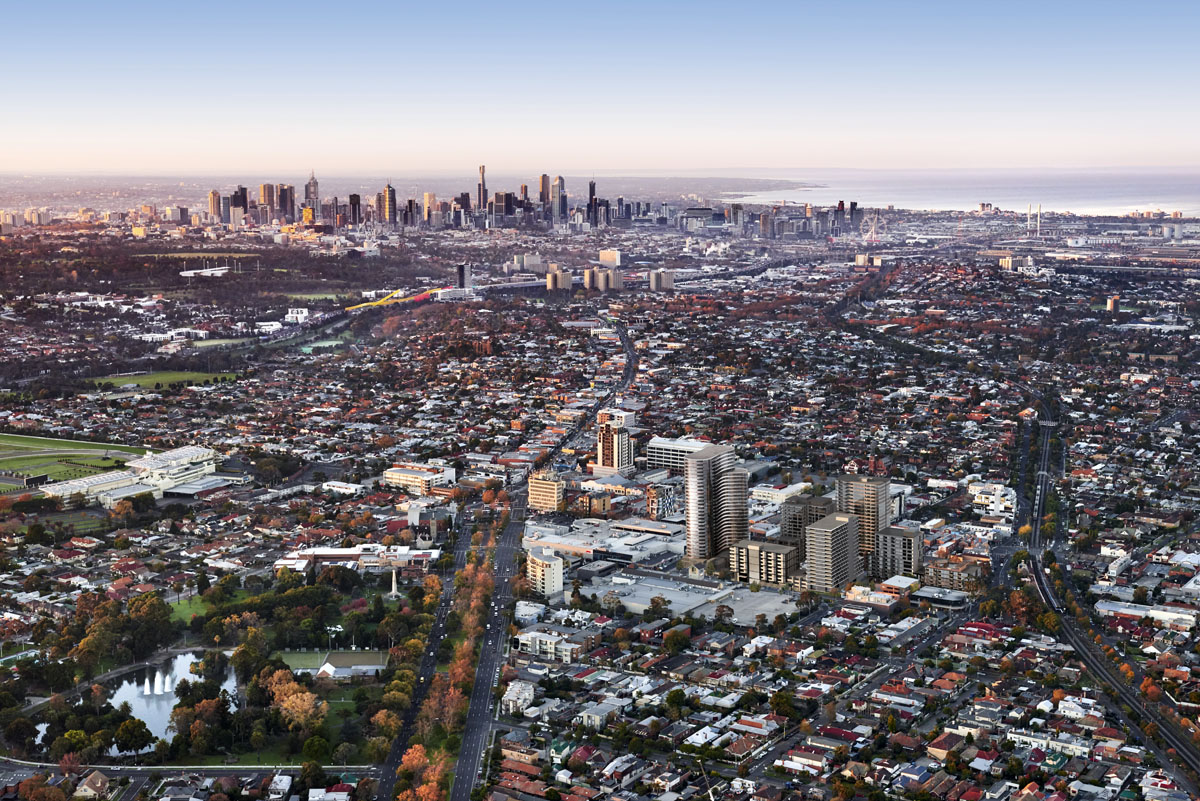 A new report released by the PRDnationwide Research Team has revealed Australia's best value capital city growth suburbs.
The PRDnationwide Second Half 2016 Property Hotspots Report highlights a number of suburbs within 20km of capital city CBD's which have strong fundaments and are yet to reach their full potential.
In determining the Hotspots, the report examines a broad range of investment and growth factors. Some of the key metrics include short and midterm median house price growth, online interest, volume of sales, median rental price, vacancy rates and rental yields.
The planned commercial, residential, infrastructure and industrial projects in the area are also taken into consideration.
Capital City Hotspots
Type

Suburb

Median Price 2015

Median Price 2016

Annual Growth

Rental Yield

Vacancy Rates

Projects 2016

House

Tingalpa (Brisbane)

$478,000

$507,250

6.1%

4.5%

1.2%

$7.7M

Fawkner (Melbourne)

$502,000

$577,500

15.0%

3.2%

1.1%

$20.9M

Roselands (Sydney)

$920,000

$970,000

5.4%

3.0%

1.4%

$155.0M

Moonah (Hobart)

$277,000

$310,125

12.0%

5.7%

0.4%

$0.8M

South Guildford (Perth)

$505,000

$559,000

10.7%

3.7%

5.8%

$8.5M

Unit

Rochedale South (Brisbane)

$275,000

$310,000

12.7%

5.3%

1.7%

P.A.S.*

Tullamarine

$350,000

$398,000

13.7%

4.3%

0.9%

$30.7M

Berala (Sydney)

$450,000

$545,000

21.1%

3.1%

1.1%

$10.0M

Kingston (Hobart)

Unit

$293,000

$310,000

5.8%

0.3%

$9.4M

Balga (Perth)

$325,500

$352,000

8.4%

5.0%

5.0%

$30.4M
*Project Developments in Adjacent Suburbs
PRDnationwide Chairman and Managing Director Tony Brasier said investment in current project developments was a common factor among these suburbs.
"The amount of development activity taking place in these suburbs and surrounding areas is very encouraging. New roads and infrastructure, shopping centres and commercial precincts are reliable indicators of future price growth," he said.


"While many suburbs in capital cities have been attracting widespread interest from buyers for some time, these hotspots are flying under the radar.
"There are some great opportunities available in these areas for investors and astute buyers looking for growth potential with solid, underlying property dynamics."
Mr Brasier said Sydney and Melbourne had once again been the solid performers among capital cities.
"The report reveals Melbourne and Sydney have continued to record median price growth - defying expectations they may stagnate," he said.
"Brisbane has benefited from rising house prices in Sydney and Melbourne, with its comparable affordability spurring a renewed interest from interstate and overseas. The Commonwealth Games and other major projects have provided additional impetus for Brisbane and South East Queensland.
"Hobart has strengthened its property credentials during 2016 by delivering stable growth parameters across the board. It's set to build on this further into 2017 as Australia's 'quiet achiever' city with potential.
"Perth has faced the most challenging market, with some positive signs in a few select suburbs despite a general weakening during 2016."
Top Capital City Performers for 2016
Area

Suburb

Type

Median Price 2015

Median Price 2016

Annual Growth

Projects

Brisbane

Robertson

House

$896,000

$1,140,000

27.2%

$7.5M

Camp Hill

Unit

$442,000

$578,501

30.9%

$10.4M

Sydney

Clovelly

House

$2,250,000

$3,000,000

33.3%

$4.5M

Woolooware

Unit

$637,500

$870,000

36.5%

$3.4M

Melbourne

Ormond

House

$1,300,000

$1,637,500

25.9%

$44.6M

Hawthorn East

Unit

$555,000

$660,000

18.9%

$450.6M

Perth

South Guilford

House

$505,000

$559,000

10.7%

$8.5M

Applecross

Unit

$585,000

$675,000

15.4%

$20.8M

Hobart

West Hobart

House

$500,000

$550,000

18.0%

$0.8M

South Hobart

Unit

$286,500

$324,000

13.2%

$0.8M
"If you are interested in finding out more about opportunities in these areas, we recommend speaking with a local expert. Our agents have access to exclusive PRDnationwide Research and can provide buyers with valuable market insights," he said.
Jeff Grochowski from Accrue Real Estate in Melbourne, agrees with the PRD's property hot spot assessments. He said that parts of Fawkner will not fare as well as others because of the population demographics. Growth in the suburb has seen strong rises from a mean property value of $502,000 in 2015 to $575,000 in 2016.

Jeff believes that not all of Fawkner will appeal to everyone.

Jeff Grochowski, advises his investor customers to look closely at the area between Dukes Road and Sydney Road, which is adjacent to the blue chip suburb of Coburg North.

Notwithstanding PRD's assessment of Fawkner as a fantastic suburb, Jeff Grochowski believes that Avondale Heights in another NNW Melbourne suburb that is prime. In fact, Jeff voiced also support for consideration of Maribyrnong, Essendon West, Braybrook and Maidstone as these suburbs are already performing well.

Research on sales statistics suggested that the median house price of $735,000 for Avondale Heights is well above the Victorian State median house price of $510,000.
Avondale Heights is a suburb 12 km north-west of Melbourne, Victoria, Australia. Its local government area is the City of Moonee Valley. At the 2011 Census, Avondale Heights had a population of 10,990. Wikipedia