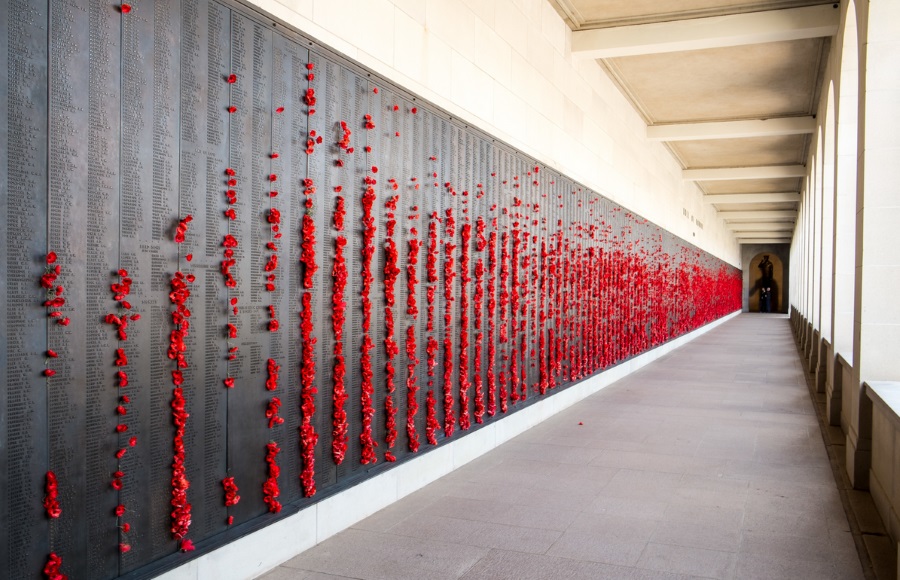 Australia's war-time history being brought to life on home soil as Mat McLachlan Battlefield Tours launches brand new 'WWII in Australia' Tour
In a year of major war-time anniversaries, expert battlefield tour operator, Mat McLachlan Battlefield Tours (MMBT), has launched a brand-new World War II in Australia Tour - comprising a unique four-day itinerary giving local travellers the opportunity to discover and explore our war-time history on home soil.
"Interest in war-time history and battles is at an all-time high, especially with Anzac Day coming up and the 100-year anniversary of the Great War and 75th anniversary of key World War II battles," said Mat McLachlan, respected historian and well-known author and founder of MMBT.
"Our new four-day itinerary, World War II in Australia, is a round-trip departing from Sydney, visiting the Australian War Memorial in Canberra, a flying day at the Temora Aviation Museum, the site of the Cowra Breakout, the Japanese Cemetery and gardens in Cowra, and the Lithgow Small Arms Museum.
"All of our tour leaders are passionate, expert historians with a talent for bringing military history to life, sharing the unexpected stories behind each of the tour's destinations, and their relevance to this nation's war-time experience."
According to MMBT, there is often a perception that to experience historic and battlefield travel you need to venture overseas, and while MMBT has successfully serviced the demand for such tours since commencing operations in 2007, many people do not realise the depth of fascinating war history in our own backyard.
"Few Australians have had the chance to explore significant sites such as the scene of the Cowra Breakout, a dark chapter in Australian history and the only land battle fought on Australian soil during World War II," explained McLachlan. "Our historian will share all the details of one of the largest prison breakouts in history, when more than 1000 Japanese prisoners of war escaped the Cowra Prisoner of War camp in 1944, resulting in the deaths of 231 Japanese prisoners and four local prison guards."
"Similarly, the Temora Aviation Museum is the site of one of the country's most important war-time flying schools and possesses the rarest collection of aircraft in Australia - including Australia's only two flying Spitfires, and the world's only flying Hudson bomber. Our guides will share the stories behind a collection of famous Australian war planes, still in mint condition, as well as taking in a flying display."
Other highlights of the World War II in Australia Tour include:
A guided tour of the Australian War Memorial in Canberra, including attending the Last Post Ceremony
A visit to Cowra's Prisoner of War Theatre where a holographic display shares the story from a local perspective. This includes a comprehensive walking tour of the site, bringing the history of the breakout to life
A farewell breakfast at the five-hectare Japanese Gardens, a peace park established as a symbol of respect and friendship between Australia and Japan
A guided tour of the Lithgow Small Arms Factory Museum, Australia's key manufacturing plant for more than a century, which houses an extensive collection of firearms dating back to the Australian military's earliest conflicts
The WWII in Australia Tours depart monthly from May, with special departures for the Cowra Cherry Blossom Festival in September 2018 and the Warbirds Downunder Airshow in October 2018.
For further information about the tour, including departure dates and pricing, visit:  www.battlefields.com.au/australia-in-world-war-2/
Mat McLachlan Battlefield Tours is part of McLachlan Tours - a family company with a 30-year track record in the Australian travel industry. McLachlan Tours is accredited with the AFTA Travel Accreditation Scheme (ATAS), a member of the Council of Australian Tour Operators (CATO) and Australian Federation of Travel Agents (AFTA) and can customise itineraries for travel agents' clients anywhere in the world.