Written by Modern Australian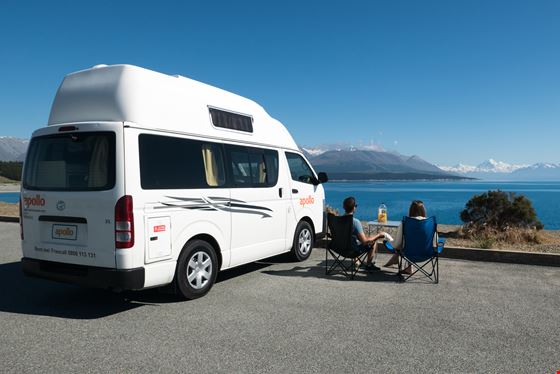 Owning an RV is exciting because this vehicle, unlike other large vehicles, offers more facilities. RV vans are used by travelers and campers when exploring different locations because of the benefits the vehicle provides. A standard RV offers sleeping space, a kitchen, and a bathroom making it an excellent means of saving cost.
The RV is an ideal vehicle for families going on vacations or camping to save costs. It provides an avenue of transportation, eliminating transport fares and a place to reside and relax, eliminating the cost of hotels. Professionals like tourist guides also use this vehicle as a source of income; thus, it is considered an investment.
However, an investment like this needs to be protected because it is liable to any form of hazards like accidents. The standard form of protection for these vehicles is liability insurance, but it is essential to know how to insure properly insure such large vehicles. This article will highlight how to insure an RV or Campervan properly.
Factors to Consider When Insuring an RV or Campervan
Here are some factors determining if an RV or Campervan is eligible for insurance. They include the following:
Driving history: This contains details of the years of driving experience, the number of accidents and reports of reckless driving the individual has experienced, traffic citations, and more.

RV's Age: This takes into account the RV's age and if it has been involved in any accidents, and if it is in good working condition.

The RV's purpose: This considers what the vehicle is meant for. Does the owner intend to use the vehicle for full-time living, part-time living, or short trips?

Driving course: Has the driver taken a course in driving an RV? If yes, what was the course score?

Insurance bundles: There are various types of insurance bundles. This aims to know what the insurance covers if combined, like homeowners insurance, auto insurance, and belongings.

RV Type: There are different types of RVs
Tips for Correctly Insuring an RV or Campervan
The reason for the insurance: This involves defining why the vehicle owner wants it insured. Insuring a vehicle can either be optional or mandatory. It is optional when the state has no RV insurance laws and when the vehicle is not drivable. However, it is mandatory when the state has RV insurance laws, the RV is a rental, and if the RV is drivable.

The RV type: There are three distinct RV types, which are needed when insuring an RV. They are:

Class A RVs: These are the largest of the three vehicles ranging from 70-75 feet in length, 20,000-40,000lbs in weight, and facilities to accommodate a family of 8 people. It is drivable.

Class B RVs: These are the smallest of the three vehicles, mostly a converted cargo van with dimensions of 17-19 Ft in length, 6,000-9,000lbs in weight, and accommodating four people. It is drivable.

Class C RVs: These are the medium size of the three with length 20-31Ft, 10,000-12,000 lbs in weight, and accommodate a family of 6. It is non-drivable.
Conclusion
Vehicles like an RV primarily used for journeys, living, and tours require insurance to protect the vehicle from theft, vandalism, accidents, and other damages. Luckily, tips for this have been highlighted in this article. If you've yet to purchase a motorhome but are looking to do so in the near future, speak to a trusted RV distributor such as Elite RV.