The Impact Of Technology On The World Around Us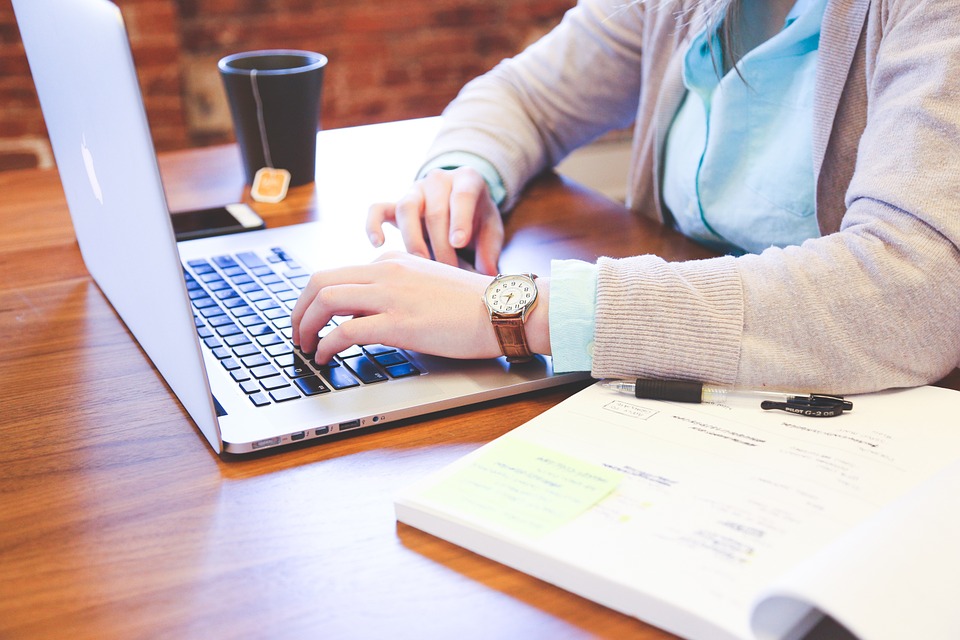 Technology is having a major impact on the way we all lead our lives today and the rapid advancements in technology are enabling businesses to deliver cutting edge products and services.
Research is at the heart of technological advances and Curtin University has been at the heart of some groundbreaking developments across a number of different sectors over the past decade.
Technology is advancing exponentially and whilst Curtin has been leading the way in technological advances, we continue to see rapid advancements which are going to have an impact on a range of sectors and with a wide range of practical applications.



Travel


The travel sector is one of the major investors in technology, helping to improve the overall customer experience, as well as improving both safety and security. Biometric technology is playing an integral part in creating a seamless travel experience, especially in airports around the world. Delta rolled out the first biometric terminal in the US in Atlanta and this has since been replicated in other airports throughout the country.
The use of biometric technology such as facial recognition is helping to create a seamless and hands-free experience, from curb to gate where your face becomes your ticket, your boarding pass and your entry to lounges and boarding gates.



Retail


Another sector embracing technology is retail. From marketing automation to contactless payments, technology is impacting on the customer experience both in-store and online. Pay-by-Face is another technological advancement that has already been rolled out in China and is expected to see a wider global roll out over the next few years.
Like most industries, Artificial Intelligence (AI) is also making waves within the retail sector, helping businesses to better predict traffic patterns on their website and understand shopper behaviour in stores.
There are other great examples of technology being used in the retail sector from around the world. Harajuku, Japan, is home to the first (and very Instagrammable) Lush store that uses the #LushLabs app as the primary source of product information and in-store interactivity.
In the UK, M&S became the first food retailer to incorporate on-the-spot payment in its stores in late 2020. Pay With Me allows customers with a small number of items to check out with an M&S staff member while they are queuing, rather than having to wait for a self-service or manned till to become available.
And in the US, grocery chain Kroger rolled out digital price tag technology across hundreds of stores. Called 'Kroger Edge', the tech digitally displays pricing and nutritional information, allowing the store to instantly and remotely update it.



Education


Technology has catalyzed the growth of the education industry; witnessing the emergence of new learning solutions. The shift towards digital transformation is encouraging concept-based learning among students which is enabling them to build core skills and be future-ready for jobs. This is also shifting the focus from teacher-centred learning to student-centred learning.
The Sauder School of Business, at the University of British Columbia, Canada, has recently undergone a large redevelopment project.
Amongst the new facilities are lecture theatres designed to put an end to the days of students seeing lectures as a time to catch up on sleep! There are large screens at the front of the room, connected to a live camera that zooms in on whoever is speaking at the time – whether it's the lecturer, a guest speaker, or one of the students.
Each seat has a button, which students press to indicate that they want to ask a question or contribute to a discussion, and a microphone, to ensure everyone can make themselves heard.
The idea is to make the space, which may hold up to 260 students, feel smaller and more intimate – as well as holding students' attention for longer.
Artificial intelligence and gamification technologies have also transformed the approach towards learning completely. It increases engagement by capturing the interest of learners. Curtin were early investors in technology to improve education and support teaching across the university and Curtin continues to invest in technology in order to improve the student experience.



Climate and Emissions


At the forefront of research into the use of technology are the efforts to reduce climate change and reduce emissions around the world. For over a decade, Curtin University has been leading efforts here in Australia to tackle both of these issues. In 2010, the university welcomed an $8 million space technology partnership that was aimed at monitoring climate change and in 2012, the university received funding for emission reduction technology to reduce carbon dioxide emissions.



Fitness


In the fitness industry, Virtual Reality (VR) is playing a big role. A lot of people don't feel motivated to work out, but some companies have introduced VR apps that make workouts fun. These apps can make people enjoy the feel of boxing an opponent or climbing a rock right from their gym.
Digital displays and wearables are also making fitness more accessible to people who would not ordinarily be motivated to work out. Being able to monitor and track your progress through wearables or through smartphone apps helps to keep people on track of their fitness goals.



Gaming


Another industry embracing technology is the online casino and betting sector. Here, we have seen huge advancements in the way people are able to game online. One company leading the way in the sector is Betway, "Developed by our exceptionally talented people, Betway creates market-leading, cutting-edge interactive gaming experiences. We bring people closer to the action – putting them at the centre, making them feel a part of it."
From the introduction of in-game betting to the development of new and exciting interactive games, these online gaming sites are leading the way when it comes to embracing new technologies that can lead to better experiences for customers.



Internet of Things (IoT)


One of the biggest drivers of technological advances, especially in business, is the rapid growth of the Internet of Things (IoT).
The developments in IoT capable devices around the world, all connected to the internet, mean that we can do things now, that 10 years ago we could only dream of.
As we move into 2021, the number of IoT devices will continue to grow. According to Statista, the number of dollars spent on IoT solutions worldwide is expected to almost double in 2021, up from USD $248b to $418b. Astonishingly, by 2025, that number is expected to be $1,567b.
From facilitating remote working to improving the way medicines are delivered to the elderly and disabled, the IoT has many capabilities and the opportunities in this space continue to grow. Security will need to be at the top of the agenda for IoT developers and we can expect the tech giants to place a lot of emphasis on the security of their platforms in the coming year.